Maple Leafs' 2023 offseason trade watch: Philadelphia Flyers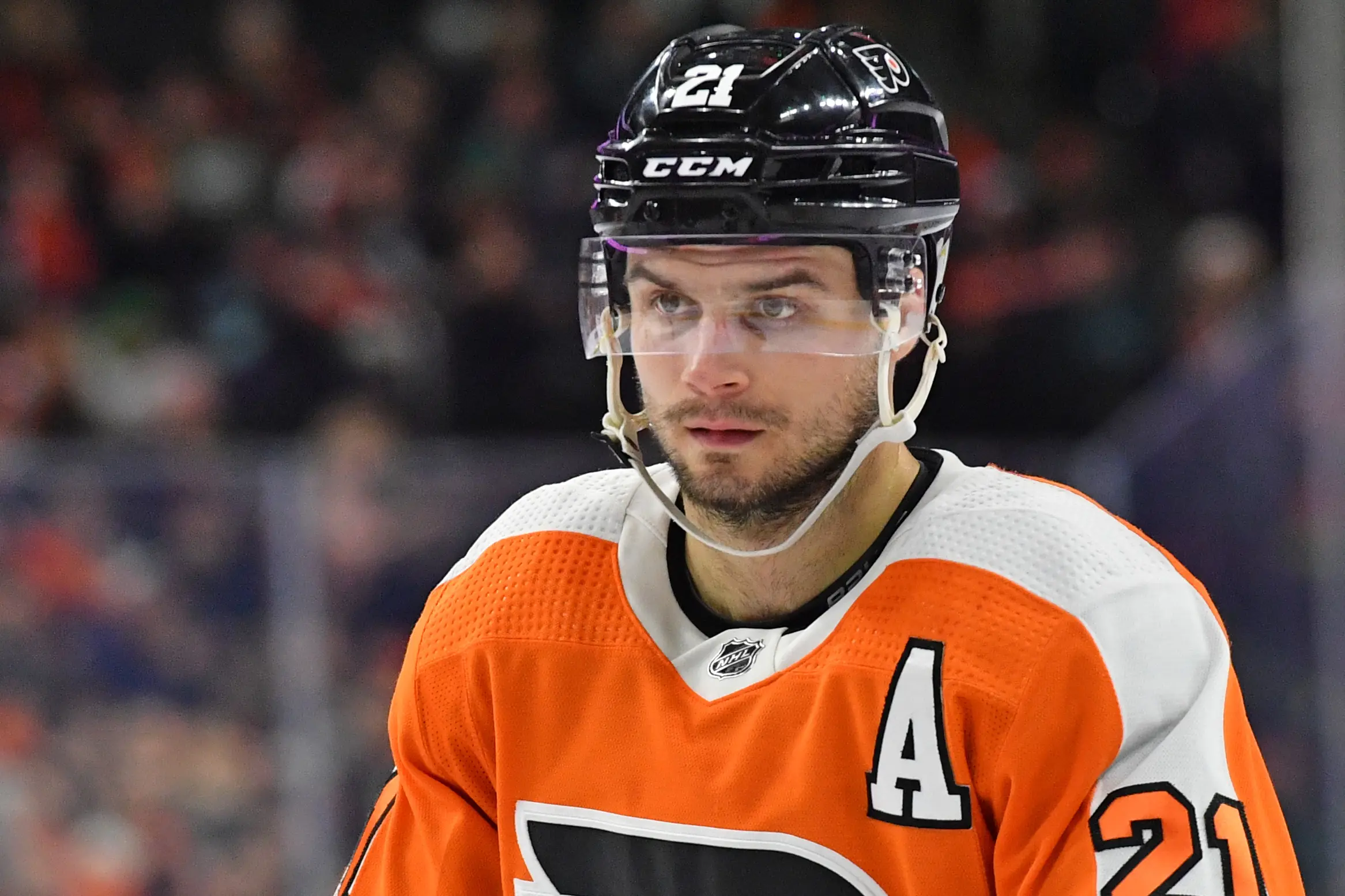 Photo credit:Eric Hartline-USA TODAY Sports
For the third leg of this summer journey, let's head to the city of brotherly love and think about some tasty cheesesteaks at a Philadelphia Flyers' game. New GM Daniel Briere has already been busy
moving Ivan Provorov
in a blockbuster deal and several more trades are on the way as
the culture is changing
in Philly. There's several trade candidates to choose from off the Flyers, these three make the most sense for the Maple Leafs' needs:
Scott Laughton
There's a ton of buzz surrounding Laughton at the moment as once Provorov was dealt, teams starting calling Briere about what else off the roster he'd let go. Turns out, it sounds like just about anybody at this point and Laughton is a player in high demand. He's not flashy by any means, but the 29-year-old forward has a ton of character, plays the game the right way and can play in all situations.
Laughton's contract is a huge asset for Briere as he's only owed $3 million per season through the 2025-26 campaign. He also doesn't have any trade protection and can be moved at will. The return will be significant, there's no doubt about that.
The Leafs are an interesting landing spot for Laughton because of all his ties to captain John Tavares. Both players captained the Oshawa Generals of the Ontario Hockey League and happen to be both from Oakville, ON. His transition to Toronto would be seamless and there's no doubt he'd fit in among their top three lines.
With Laughton in the mix, head coach Sheldon Keefe could choose to create a brand new shut-down line and have the veteran center on the third line. He won just over 47% of his faceoffs, and this is a number which could jump after practicing with Tavares and learning a few new tricks. Laughton also plays a physical game, landing 156 hits last season and also is a great penalty killer. He's basically the ideal replacement for David Kampf and Ryan O'Reilly, who both appear to be on their way out.
As for acquisition price, it's at least one first-round pick, and likely two high-end prospects. 
The Maple Leafs 28th overall pick
is something that should be in play and this is the type of target Treliving should have in mind when moving the pick. Package the 2023 first rounder with prospects Pontus Holmberg and William Villeneuve and it would likely keep Briere on the phone.
Laughton's the ideal trade candidate for the Maple Leafs. He can play center and wing, he plays power play and penalty kill and he's an ex-captain who brings a lunchbox mentality to the rink every single day. Treliving may want to overpay here to complete this deal.
Travis Konecny
A player who has been tied to the Maple Leafs since his draft night. Toronto had a chance to draft Konecny at #24 and instead moved the pick.
Konecny has two seasons left on his contract, at $5.5 million against the books. He also doesn't hold any trade protection and will almost certainly be moved by the Flyers this summer. The NHL Draft in Nashville could be a busy weekend for Briere .
Money could be tight for Treliving and the Maple Leafs this summer as they have 10 pending unrestricted free agents and plenty of holes to fill throughout the lineup. If they manage to move or buy out goaltender Matt Murray, it would open up the door to acquiring as 'expensive' as Konecny.
The Flyers winger scored a career-high 31 goals in 2022-23, and registered 61 points in 60 games. His trade value may never be higher, which is why given the outlook in Philadelphia, it makes sense to move the 26-year-old as the team isn't expecting to win hockey games any time soon.
Toronto would need to ante up a big offer to land Konecny as the bidding war may drive the price out of Treliving's wheel house. If the Maple Leafs are going to overpay for either of these Flyers forwards, they may want to consider Laughton instead.
Tony DeAngelo
Not the most popular player in the NHL, DeAngelo is also a prime trade candidate to be moved by the Flyers this summer. He doesn't seem to be getting along with head coach John Tortorella, who
scratched the defenseman
for the final five games of last season. DeAngelo still managed to put up 42 points in 70 games last season, Briere will be looking for a couple of pieces coming back the other way in this deal.
DeAngelo is an offensive weapon who can put up points in a hurry. He's a great skater and sees the ice like a forward. A some-what rover type, the Maple Leafs could use more of his speed and skill on their blue line. Don't expect much physically though.
Besides a bit of off-ice drama that has followed DeAngelo around, his contract is expiring after next season so it will be curious to see what kind of package Briere is able to land in return. Not likely a first-round pick, however a solid prospect and NHL ready defenseman could get the job done. Connor Timmins comes to mind as a trade chip in this trade, and if packaged with a strong enough prospect, may get Briere's attention.
Money could be an issue here as DeAngelo is due $5 million next season. The Maple Leafs would likely need some salary retained by the Flyers, which will drive up the asking price. There's no doubt this trade would be a complicated one and of the three candidates mentioned, is certainly the least likely of the bunch.
The Flyers and Maple Leafs are two teams expected to be very active and aggressive this offseason. Both clubs are run by new general managers who are looking to put their fingerprints on the team's roster heading into the 2023-24 season. Headed in opposite directions, perhaps they can cross paths on the trade market.