The Maple Leafs are not actively shopping William Nylander in trade talks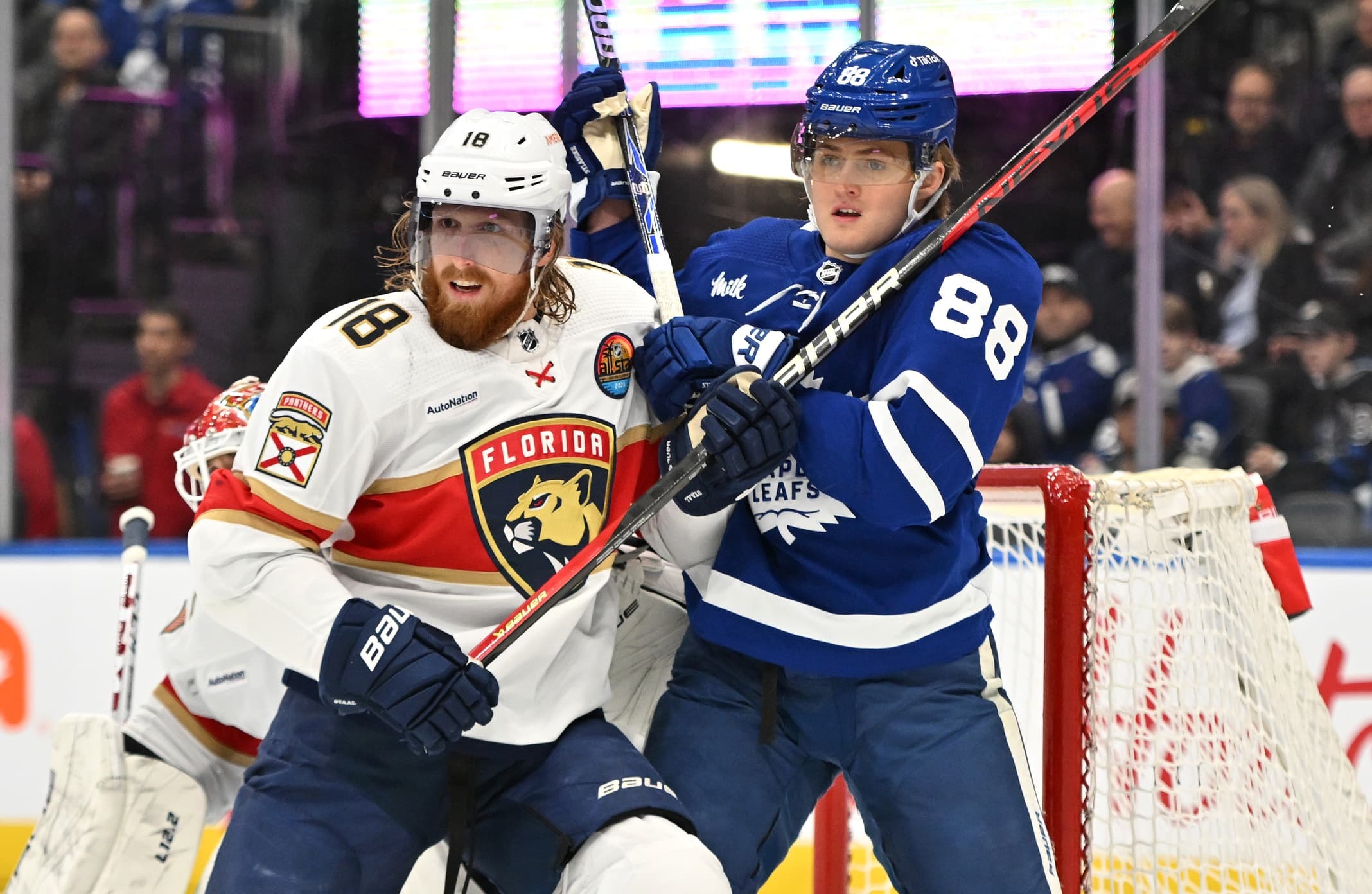 Photo credit:Dan Hamilton-USA TODAY Sports
It's time to put a wafting rumour to bed. The Toronto Maple Leafs are not actively shopping William Nylander in trade talks. Yes, general manager Brad Treliving was involved in trade discussions a couple of times throughout the summer months, however, it seems like some people continue to put their own spin on it. While Treliving made a couple of calls once he was hired and received some interest from a couple of teams, the talks never advanced and more importantly, haven't continued.
Hockey insider Elliotte Friedman was recently on
Sportsnet 650 radio
and confirmed Nylander's name was out there a couple of months ago.
"I think the Maple Leafs just decided [to keep him for this year] I think they looked at trading him. I don't think they liked what was out there. I mean, he did score 40 goals last year. He's a really talented guy and in the playoffs, he was involved in a couple of their really successful moments against Tampa Bay. I think they know that and recognize that; they didn't like what was out there [in the trade market]."
Friedman's right, Nylander is a talented guy and was one of the only Maple Leafs to step in the biggest moments last season. When the team needed someone to make a play, the Leafs could rely on Nylander to be 'the guy'. His leadership skills took a giant step forward last season as he was very active in team huddles and
even drew up a play
in the dying seconds against the Tampa Bay Lightning.
Trade Rumors Won't Be a Distraction
The Maple Leafs are not actively shopping the Swedish forward before the start of this upcoming season. And with
Nylander's Hakuna Matata mindset
, don't expect any trade rumours or any hoopla surrounding the team to have any impact on his attitude or performance.
Nylander is as cool as they come and lives a very carefree life. He knows what kind of circus the media can be in Toronto and he has the ability to not get involved or let it bother him one bit. His attitude and mindset are absolutely perfect for playing hockey in Toronto. He knows he wants to be a Maple Leaf for a long time. His agent knows this as well and so too does Treliving and the rest of the organization.
It's much more likely a contract extension gets completed over a blockbuster trade. Even with a gap in average annual value of the contract between the two sides, it's something that can be worked out. The player is saying he wants to stay, so there's going to be a time when Nylander will have to put his money where his mouth is.
Even with the salary cap going up the next few seasons, and some think to $100 million within five years, the Maple Leafs won't be able to pay Nylander what he could fetch in the open market. The crossroads are coming, but it has not quite arrived just yet.
Any Early Struggles Will Amplify the Noise
If the Maple Leafs struggle as a team or if Nylander can't find the score sheet early on, look out because it's going to get loud in the fishbowl. Some of Toronto's media will eat this scenario up.
He's not good enough. The team can't win with this core. Everyone's too expensive. Treliving needs to pull the trigger.
After a career-best season in 2022-23,
Nylander is set for another monster year
and there's no reason why it can't happen. He'll likely start the year with John Tavares and Matthew Knies or Tyler Bertuzzi on the left wing and the production will come. The roster is healthy, as stacked as it's been in decades, and the Maple Leafs are even being
predicted to win the Stanley Cup next season
. I don't see many struggles coming during the regular season and personally think Nylander is going to play out at least this season in Toronto and very likely seven or eight more.
Nevertheless, trade rumours are going to be all over the map when it comes to the Maple Leafs, we all know this. But at this point, with a couple of weeks left before training camp begins, Nylander is not actively being shopped in any trade discussions.