Maple Leafs and Jack Campbell hope for reset in return against Flyers on Saturday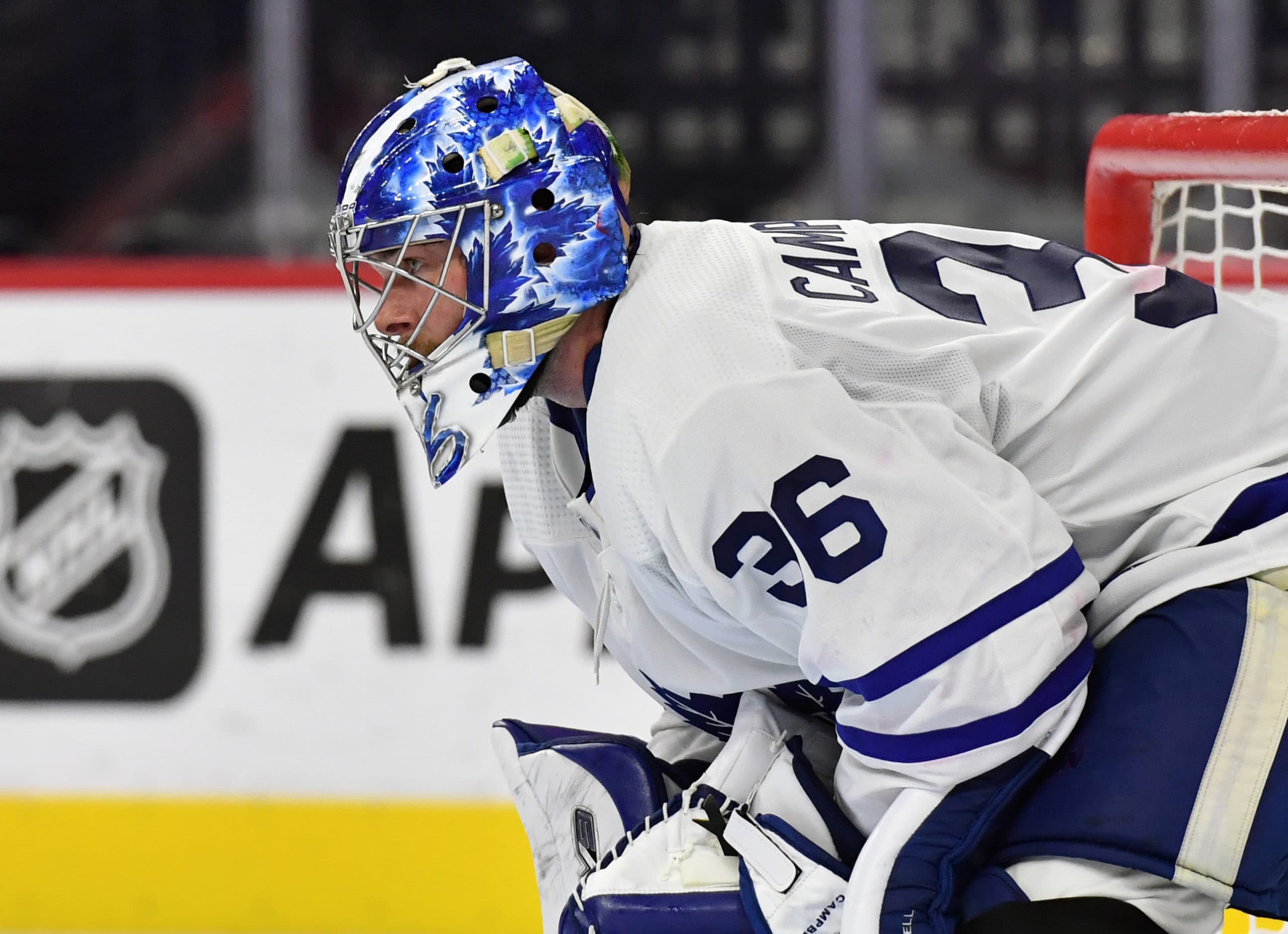 Photo credit:Eric Hartline-USA TODAY Sports
Jack Campbell will return to the net when the Toronto Maple Leafs visit the Philadelphia Flyers on Saturday.
"Good to be back healthy," Campbell said following Friday's practice at Ford Performance Centre. "Shelly (Erik Kallgren) has been holding down the fort in the net and just excited to get back out there."
Campbell has been out of the lineup since Mar. 8 when he made 26 saves on 30 shots in a 6-4 win against the Seattle Kraken.
The Port Huron, Michigan native disclosed that he first suffered the injury on Feb. 22 against the Columbus Blue Jackets. In his first start after first sustaining the injury, Campbell was pulled after allowing five goals on 25 shots against the Detroit Red Wings while his team was still in a situation to win the game.
Toronto hung on to defeat Detroit 10-7.
"I've had worse
so
I'm
not
going to 
make
any
excuse
on
my
performance," Campbell said of the injury. "It's not fun to play through some pain, but it's part of the game and fortunate the team has my back."
With enough time to recover, the Maple Leafs are hoping Campbell's time away from the game helped his mind in addition to his body.
"He just looks like he's refreshed," Maple Leafs head coach Sheldon Keefe said. "Obviously we wished he remained healthy and all of those things but there are some positives that come with being able to take some time away."
Campbell's return to the lineup comes five days after Petr Mrazek was shut down for the remainder of the regular season with his third groin injury with the Leafs.
Kallgren picked up his fourth win of the season in a 7-3 win against the Winnipeg Jets on Thursday. The rookie has posted a .906 save percentage with Toronto.
Following a standout 2021 season with the Maple Leafs that saw him unseat starting goaltender Frederik Andersen, Campbell picked up where he left off to begin this season. He was the player of the month for November after posting a 9-2-0 record and a .959 save percentage and his performance earned him his first NHL All-Star nod.
But he began to slip in December. It got worse in 2022 when Campbell posted consecutive months of save percentages below .900, until the announcement of the injury in March.
In Campbell's absence, the Maple Leafs aimed to give Mrazek a run in goal, but the Czech goaltender also struggled. Kallgren, who was called up on the same day Campbell's injury was announced, was thrust into making his NHL debut after Mrazek allowed four goals on 12 shots.
Since that time, Mrazek appeared to be regaining form until his groin injury on Tuesday in Boston.
Campbell and Kallgren are now the top-two options for Toronto in goal moving forward.
The Leafs opted to not upgrade their goaltending situation at the trade deadline on Mar. 21. They signed Finnish goaltender Harri Sateri on Mar. 20 , but lost him to the Arizona Coyotes on waivers one day later, a required process for signing players who had played in Europe in the current season.