The Maple Leafs are not trading William Nylander this season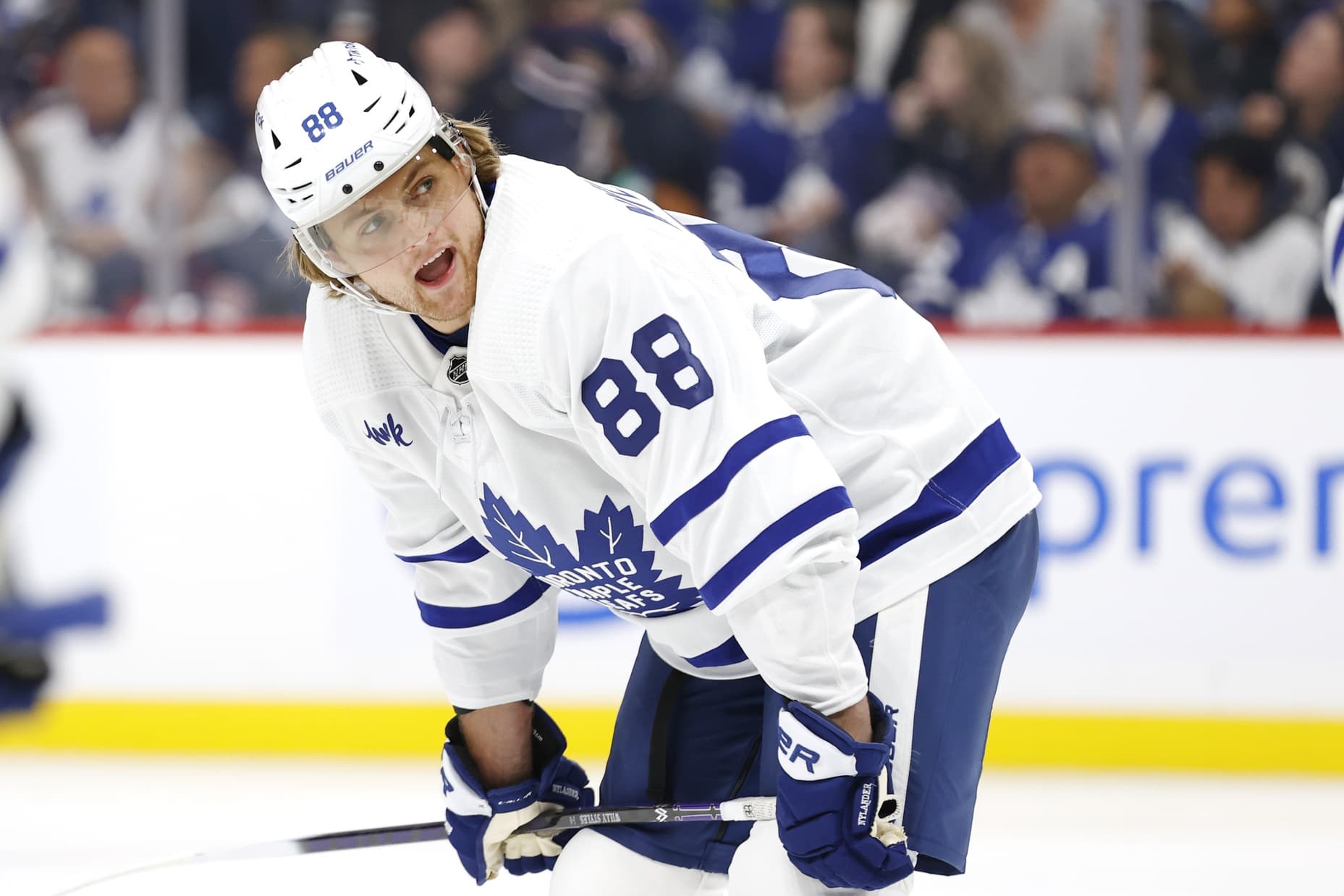 Photo credit:James Carey Lauder-USA TODAY Sports
His name is coming up a lot again, this time in the contract sphere. Fans should expect William Nylander and the Toronto Maple Leafs try to work out a contract extension at some point during the 2023-24 regular season. A new 'insider' title for my signature? No, that's
Frank Seravalli's
job around here, but I just feel there's too much evidence and logic to suggest the Leafs ship Nylander out of town.
According to
Jonas Siegel of The Athletic
, Nylander is open to negotiating a new contract in season, which many players do shy away from as it can be distracting. The reason he is open to it, is the fact he loves playing in Toronto and has said repeatedly he doesn't want to play anywhere else. He's also made one stipulation, and it's that his agent Lewis Gross has been given the green light from his client to talk extension throughout the year, with the exception that he doesn't want to hear about all the back and forth and just wants to be brought into the mix when there's a firm offer that Gross feels is strong from Leafs general manager Brad Treliving.
If Nylander said no more talks until next summer, then I would have been worried and a trade could have been much more likely. But, that's not the case here at all and the willingness to continue talks is a great sign for Leafs Nation.
Eight years at $72 million total enough for both sides?
Enough With the Wacky Trade Rumors
If you watched the end of the Stanley Cup Playoffs last season and any of the Leafs' preseason action, it's easy to see that Nylander is primed for another big year. Toronto needs him to be successful and at times they'll need him to carry the team.
Just because the Leafs defense is weak and they need some more depth, with Mark Giordano and Simon Benoit a bit of a step behind this preseason, it doesn't mean it has to be Nylander who's dealt to make it happen. Treliving has his first-round pick in 2024 to dangle, and Nick Robertson's name is always in the air as trade bait, to name a few sources.
To me, there's a 0% chance Nylander is moved and I'd sooner expect to see a long-term contract extension for seven-or-eight years announced before any blockbuster deal. He's too good of a player to give up on, he wants to be here long term, and he wants talks to continue until a deal is reached. It's a good recipe for success here.
NHL's Salary Cap Going Up
It was news to Treliving's ears this week when
NHL commissioner Gary Bettman mentioned
the preliminary outlook on next season's salary cap is it could go up as much as $5 million. As it stands right now, the Leafs are projected to have around $33 million to work with, $38 million if the cap rises as projected.
$38 million is a nice chunk of change to work with. Ilya Samsonov likely takes up $5.5-6 million of that depending on how his season goes, and there's also Max Domi and Tyler Bertuzzi who could be getting some of the pie. Even John Klingberg and potential long shot TJ Brodie could be getting new deals, along with Timothy Liljegren who is a restricted free agent. Yes, lots in need, and limited to go around, but it's manageable.
Nylander will be a priority, we've
heard it from Treliving
that his contract extension is next on the list. After that will likely be Domi and Bertuzzi, who were open to long-term deals before inking for one year. Brodie and Klingberg will need to have massive bounce-back seasons to warrant an extension offer, but again, Treliving's focus is mostly on #88 regardless and rightfully so.
The Maple Leafs are going to be home for Nylander and his family for a long time. He's hitting his stride in the prime of his career and he's become on any given night, Toronto's best player on the ice. 'Willy Styles' wants to stay a Leaf, the extension talks are set to continue, so let's do everyone a favour and take it easy on the trade rumors.
Instead, get your popcorn ready and enjoy the fine play of #88 this entire season – in blue and white.