The Maple Leafs will benefit from Max Domi's versatility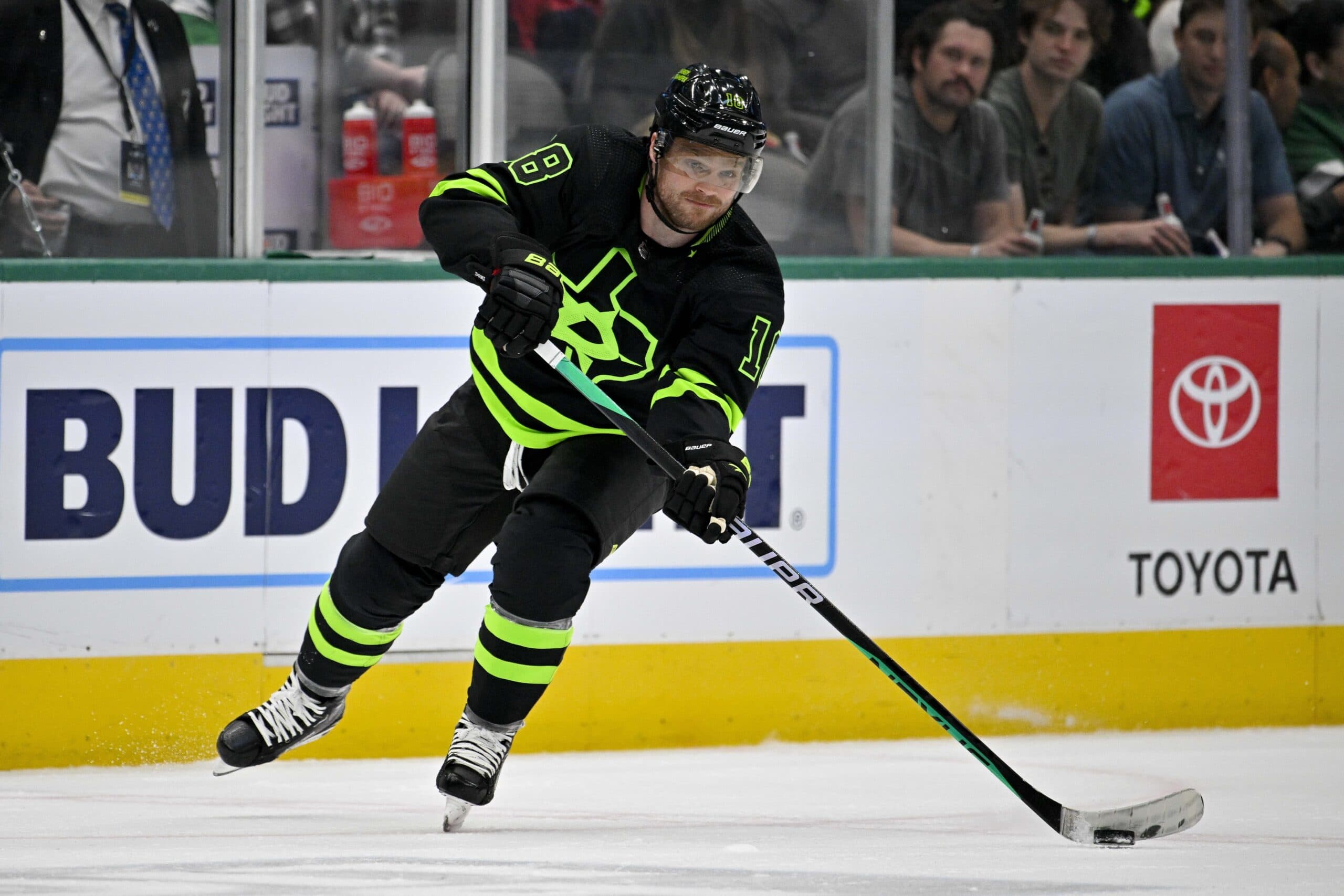 Photo credit:© Jerome Miron-USA TODAY Sports
Remember all the nostalgia jokes from the trade deadline after the Toronto Maple Leafs traded for Jake McCabe and Luke Schenn? Well, imagine telling yourself 20 years ago that the 2023-24 Maple Leafs would feature a McCabe, a Domi, and a Bertuzzi. 
After an underwhelming day one of free agency, Maple Leafs general manager Brad Treliving won most fans over again on July 2, inking forwards Tyler Bertuzzi and Max Domi each to a one-year contract, the latter's worth $5.5 million and the former's worth $3 million. 
While the Bertuzzi signing was exciting simply because of the type of player he is, the Domi deal hit harder for some fans given his father Tie's history with the organization. Max is not remotely close to the type of player his old man was and probably won't be dropping the gloves at all, but he's still a pest and will bring a level of scoring prowess that the bottom six desperately lacked at times last season. 
His production has been somewhat inconsistent over the course of his career, reaching a career high of 72 points in 82 games, but he's also tallied as low as 24 points like he did in 2020-21 (that said, that was through 54 games, so he was on pace for 30-40 over a full 82). He had a great year offensively last season, finishing the year with a combined 56 points in 80 games with the Chicago Blackhawks and Dallas Stars. He finished the regular season slowly with the Stars, but turned it on in the playoffs and recorded 13 points in 19 games.
Whether Domi is a 35-point player with the Maple Leafs, or closer to a 50-60 point player like I'd imagine they're hoping he'll be, he'll add some scoring punch to the middle six and carries a level of versatility that will benefit the team greatly. 
Right off the bat, let's disclose that he's not a good defensive player, so you likely won't see him on a checking line, and if he is, he'll be the offensive catalyst. But in terms of the positions he plays and the history he has with certain players, he's a good fit for the lineup and can be utilized in a few different spots.
First of all, there's the London Knights connection with Mitch Marner. Domi and Marner are good friends off the ice and formed a deadly line with the Knights between 2013 and 2015 along with Christian Dvorak. They mostly played together during the 2014-15 season, Marner's draft year, when he led the team in points with 126 through 63 games. Domi went on to graduate to the NHL in 2015-16 while Marner won the Memorial Cup with the Knights that same year.
If you stick Domi on a line with Marner and either Matthews or Tavares, you're giving them a winger who's been capable of 50-60 points without players of the calibre of Toronto's star forwards. Factor in the possibility of Domi and Marner rejuvenating that chemistry from their junior days, even if it was eight years ago, and the Maple Leafs might have themselves a mainstay line that doesn't break.
While getting Domi and Marner back together is an intriguing prospect, I think there's actually a match made in heaven to be had on the third line with….Calle Jarnkrok. 
It might sound like a weird combination to begin with, but Jarnkrok actually ended up being one of the Maple Leafs' better secondary scoring options, hitting the 20-goal mark for the first time in his career. The problem was that many of those goals happened while playing alongside Matthews. When he was on the third line, typically playing alongside David Kampf and Pierre Engvall, he never really had a strong passer to work with. 
Lucky for Jarnkrok, Domi specializes in assists, mainly primary assists. Out of 24 assists at 5v5 last season, 17 of them were primary. 70% of his 5v5 assists over the course of his career are primary, so it's not like he's just lucking into touching the puck on plays that eventually develop into goals. He's one of the better passers of the mid-tier players in the league, and if you stick a defensive forward like Kampf between Domi and Jarnkrok, the Maple Leafs could develop a checking line that can contribute goals here and there too. 
The Maple Leafs have typically operated under a system that has the core four carry the majority of the offense, with a heavy emphasis on defense in the bottom six. It would appear that Treliving has a different vision for his new team, sacrificing some of their better defensive forwards in lieu of getting more scoring from their depth players. This is something they could use, with the ongoing trend in elimination games being the lack of goals at crucial times.
Whether the Maple Leafs use Domi in the top six, in the bottom six, as a winger, or as a centre, it's safe to say we'll see him assume a number of different roles with the team, likely all of the ones I listed above. Either way, it's good value for one year at the money he signed for, and he's reportedly expressed a desire to remain with the Maple Leafs beyond the one year. 
It will obviously depend on their financial situation this time next year, but the prospect of the Toronto Maple Leafs locking up a Domi long-term is a pretty cool prospect regardless, and if nothing else, it's a gamble worth taking for one year.