Maple Leafs depth at centre could be a cause for concern if an injury occurs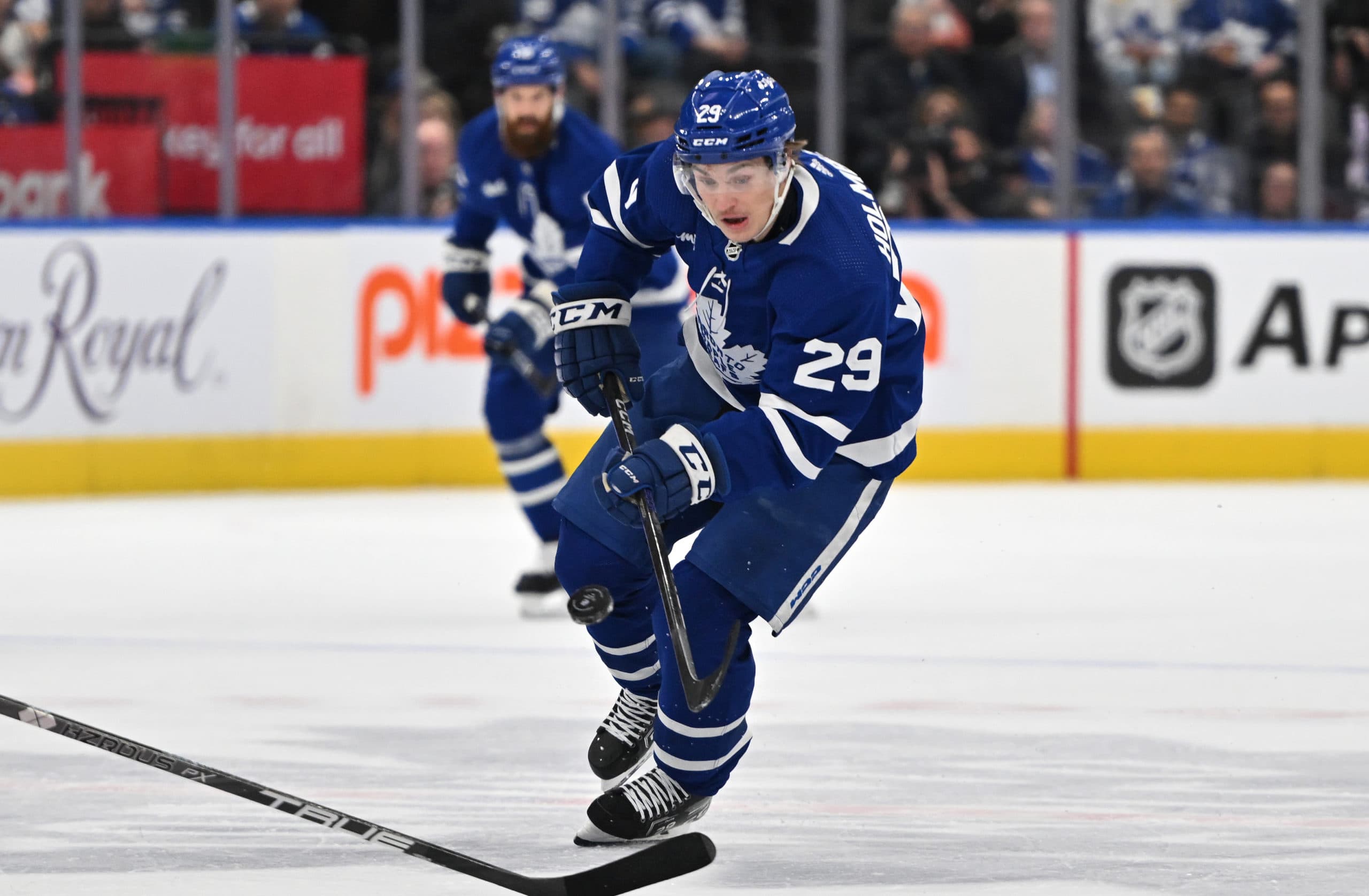 Photo credit:Dan Hamilton-USA TODAY Sports
The injury bug has hit the Maple Leafs hard early this season, but they've been lucky that their centremen have stayed healthy.
Auston Matthews and John Tavares are two players who I'd consider to be number one centre's on any NHL team. Though after that, the skill down the middle for Toronto drops off a cliff.
And that's something they're going to need to address by the trade deadline.
The Maple Leafs entered the season with a vacancy at fourth line centre, with plenty of players auditioning for the role. In a perfect world, I believe Toronto would love to have David Kämpf play that part. But for now, it's Pontus Holmberg.
It's not the worst thing in world to have the 23-year-old rookie as your fourth line centre, especially when he's playing the way he is. Holmberg has earned everything that he's been given in the first 13 games by Maple Leafs head coach Sheldon Keefe.
But what happens if there's an injury at that position?
Toronto has been playing incredible with the amount of injuries they've had this season. Their defence, in particular, had a hell of a stretch with players like T.J. Brodie, Jordie Benn, and Morgan Rielly out.
The reason why they've had so much success, though, is because of the increased depth at that position. Players like Justin Holl, Mark Giordano, Timothy Liljegren, and Rasmus Sandin stepped up in an incredibly big way which allowed the Maple Leafs to have success with a number of injuries.
But what happens if Matthews gets hurt? Or Tavares? The hope is that it obviously doesn't happen, but Toronto should be prepared for anything. If an injury occurs between one of those two players, you'd likely either see Kämpf or Alex Kerfoot move up to second line centre.
Kerfoot, to me, hasn't played good enough to warrant a promotion to that position. Obviously, he is a centre and that works for the Maple Leafs. However, him playing second line centre wouldn't necessarily help the team either with the way he's playing at the moment.
This is why Toronto is really going to need to beef up that position at the trade deadline.
Imagine having the Maple Leafs enter the playoffs with a Matthews, Tavares, Ryan O'Reilly, and Kämpf down the middle? That would be a very comfortable spot for the team to be in once the playoffs roll around, especially if they get one of the tougher matchups.
O'Reilly might be a bit of a long-shot, though it's always a possibility.
It's a bit easier for Toronto to roll with the punches at the moment because they've already played incredible hockey. It's easy to continue a roll when you've got into a rhythm.
And worst comes to worse, the Maple Leafs have Adam Gaudette as fourth line centre if there's an injury. I wouldn't even necessarily call that a bad situation with the way he's played in the AHL. He's earned an opportunity, too.
But the centre position will be something that Maple Leafs GM Kyle Dubas needs to address at the trade deadline. Experience goes an incredibly long way in the post-season and they need that more than ever in this year's playoffs.
Maybe they bring Jason Spezza back in as a player for the remainder of the season in March? I doubt that happens but it would be amazing to see. Though I don't even think that moves the needle for the need of another centreman.
Either way, that position has to be addressed if Toronto wants to do something different once April rolls around.