Maple Leafs don't appear to have interest in Jakob Chychrun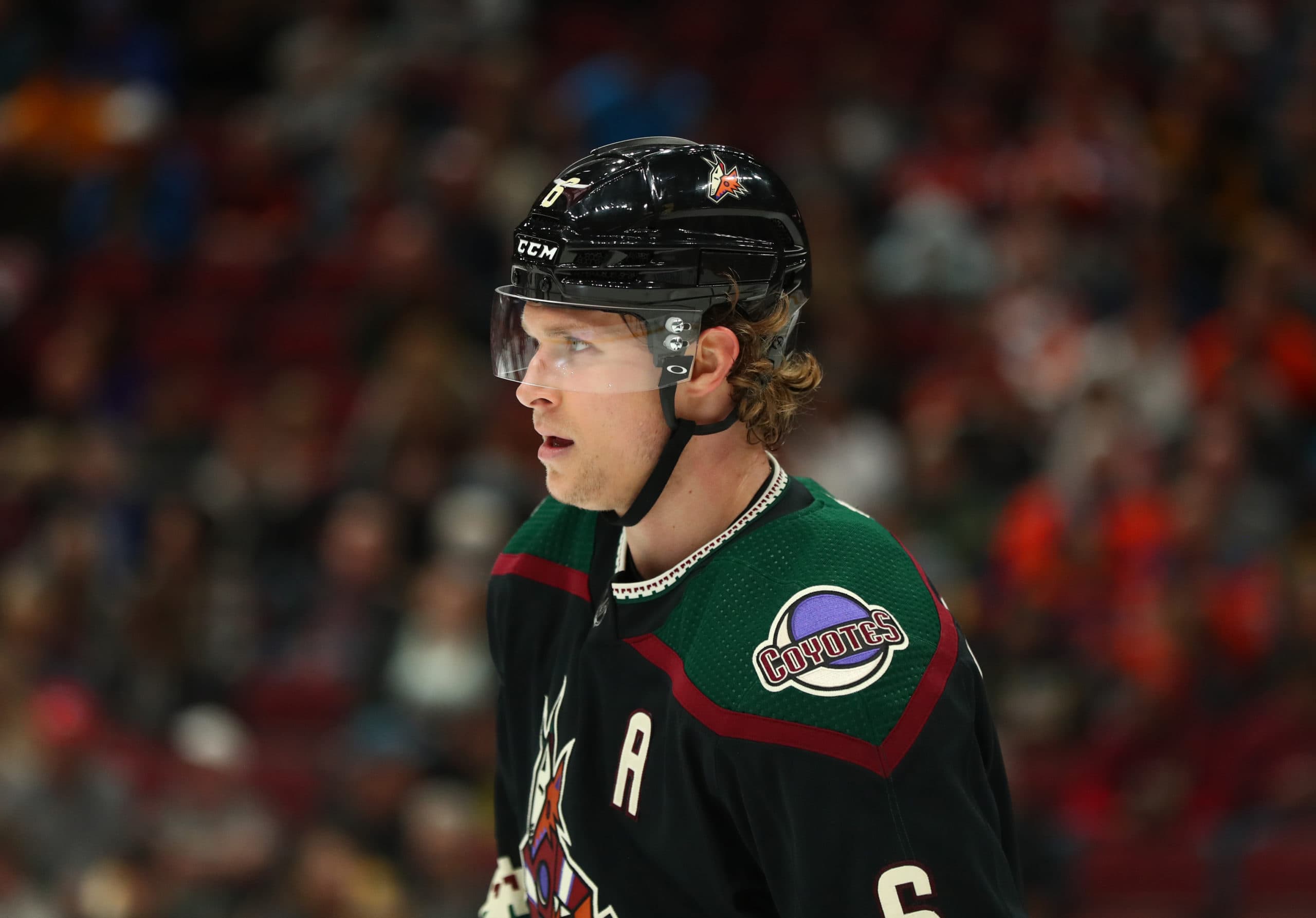 Photo credit:Mark J. Rebilas-USA TODAY Sports
The best part of the NHL's trade deadline is all the rumours that come about, especially around the Maple Leafs.
As we get closer and closer to that deadline of March 21st, the chatter about a trade gets larger, but so has the talk around Jake Muzzin.
On Tuesday morning, he took to the ice all by himself doing drills just to get a feel of how he's doing. It's similar to the process John Tavares went through after his head injury against Montreal in the playoffs. But is there a chance Muzzin returns sooner? Maybe.
During the second intermission of the Maple Leafs' game against the Seattle Kraken, TSN's Darren Dreger said Toronto expects Muzzin to be back in "a month or less."
Earlier on Tuesday during Insider Trading, Chris Johnston reported something similar, stating that if Muzzin returns, the Maple Leafs might have to send players out to bring players into the team.
"Leafs management looks at Jake Muzzin returning to the ice as a positive step for his health as he recovers from his second successive concussion. And for them, that means they're not going to be able to use LTIR space to acquire any extra cap hits at the deadline. And so really right now, the Leafs are looking at having about $500,000 that they could add in annual cap hit at the deadline, depending what they do with some players before then, and so it's probably going to have to be players out to bring someone in. And as for Jake Muzzin, the hope is that he'll be back as soon as possible so he can get ready for the playoffs rather than sitting out until the playoffs."
With that being said, Kyle Dubas and the Maple Leafs won't have a lot of cap space to work with if Muzzin does return. That means that Toronto won't likely be acquiring a big-name defenceman like Jakob Chychrun, without shipping players out.
Dreger, also on Insider Trading, reported the teams who are interested in Chychrun, and did not name Toronto as one of them.
"At this point, eight teams are seriously in the chase for Jakob Chychrun. But again, we've reported so much on this. Based on the amount that Bill Armstrong and the Arizona Coyotes need to move the 23-year-old defenceman, this could come right down to the wire on March 21st based on the package required. Now, it's Florida, it's LA, it's Boston, it's St. Louis, it's Carolina, it's Anaheim among the primary suiters. But again, we're inside two weeks from trade deadline, it could come down to March 21st."
As Johnston reports, if Dubas and the Maple Leafs want to get a defenceman, they might have to trade players away. Toronto has been up front earlier in the season saying that Justin Holl and Travis Dermott were available, so one of them might be on their way out. Some would argue that Alex Kerfooot is also in that conversation.
One player who might fit the Maple Leafs need is someone like Mark Giordano. The 38-year-old is in the final year of his contract which has a $6.75 million cap hit attached. If Toronto wants a player like that, they're going to have to be creative, but that's something we've seen them do before.
Could they go for that big defenceman and ship a couple players out or may they go the cheaper route? We'll see on March 21st or sooner.