Maple Leafs experiencing Deja Vu with early injuries to defensive corps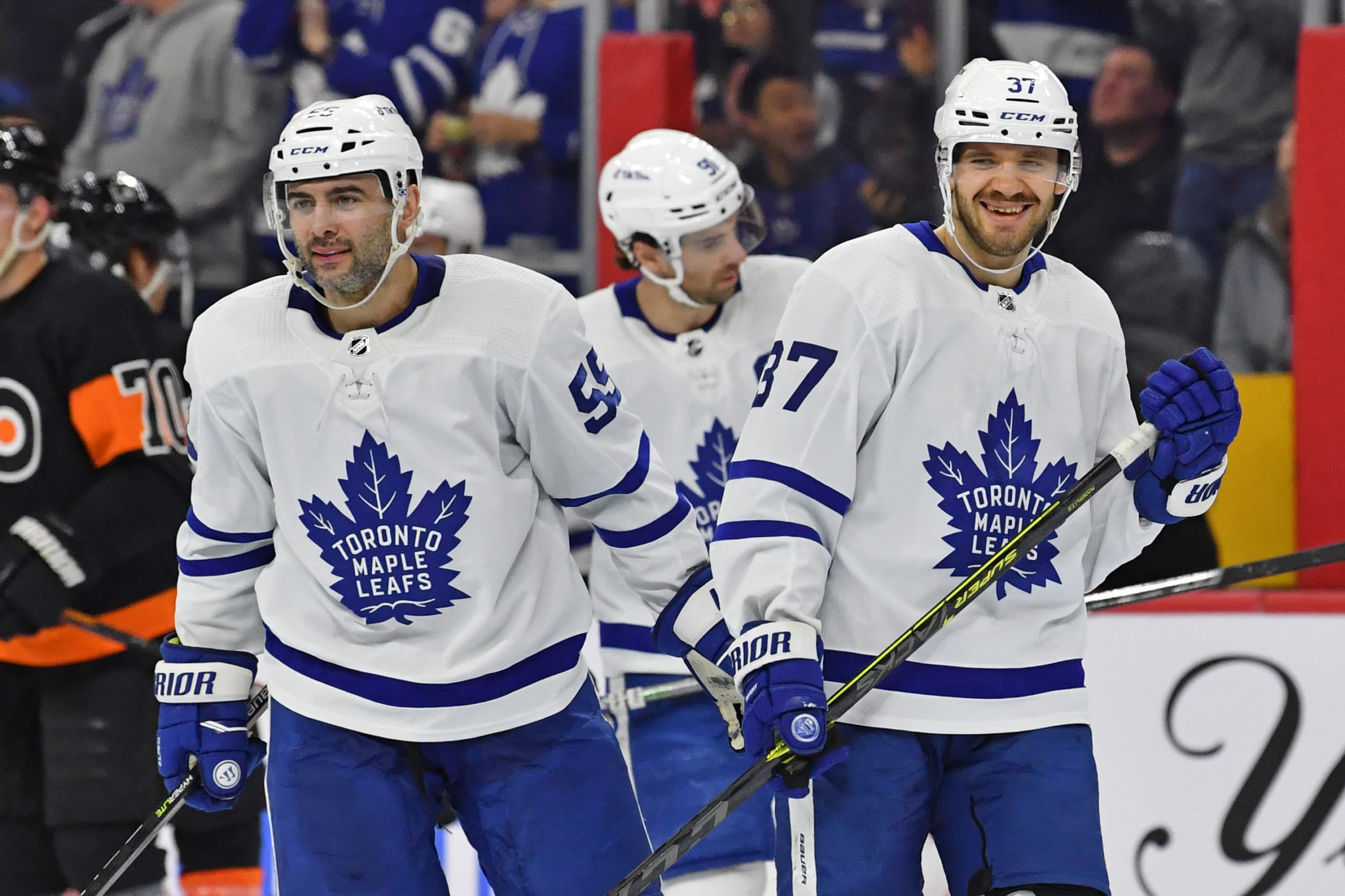 Photo credit:Eric Hartline-USA TODAY Sports
The Toronto Maple Leafs will wrap up the first month of the 2023-24 season on Tuesday when they return home to face the Los Angeles Kings. Considering they came out of their five-game road trip with a record of 3-1-1 and an overall record of 5-2-1, good for second in the Atlantic Division, I'd say that things are going well all things considered, especially given their tendency to struggle in the month of October in recent years. 
That being said, there's one area of the team that's reflective of last season through the first month or two, and that's the health of their back end.
Last season, the Leafs went into the year already missing Timothy Liljegren. Then, Jake Muzzin suffered a season-ending injury four games into the season. They eventually wound up losing both Jordie Benn and Victor Mete, their go-to depth callups, as well as both Morgan Rielly and T.J. Brodie to their own injuries as the team progressed through the month of November. It got to a point where their top pair was Mark Giordano and Justin Holl. 
It's not quite that bad for the Leafs right now…well, yet anyways. They came into the season down Conor Timmins, who was projected to be their 7th defenceman, and in recent games they've lost both Liljegren and Jake McCabe to their own injuries. The former left Saturday's game against Nashville with an undisclosed upper body injury, and there's still no update on his status. McCabe on the other hand made it one shift into Thursday's game against the Dallas Stars before leaving with a groin injury, but he's not expected to be out long.
Regardless, the Leafs' defensive corps is already experiencing more stress than I'd imagine Sheldon Keefe is comfortable with. Rielly has picked up where he left off after last year's playoffs, which is a massive boost for the back end, and they've still got John Klingberg to anchor the top power play unit. 
Defensively, though, things are going to get dicey if the Leafs have to play more than one game without the services of both McCabe and Liljegren. They already called up William Lagesson to replace the former, who logged just north of 10 minutes in time-on-ice and 52 seconds on the penalty kill, but if McCabe is indeed not expected to be out for long, this will be a non-issue sooner rather than later. 
Liljegren on the other hand is going to require a bit more of a strategic replacement if he's out for any significant period of time. He doesn't log a ton of time on special teams, carrying second-unit minutes on both the power play and the penalty kill, but statistically he's logged the minutes of a top-four defenceman at 5v5 this season. Klingberg is an obvious contender to make up most of those minutes, but you'd still want the callup to play a similar game to Liljegren's – sound defensively, and mobile on skates. 
Simon Benoit seems like he would, or should be the frontrunner given the amount of games he logged for the Anaheim Ducks last season, but he would have made more sense as a McCabe replacement. In Liljegren's case, someone like Max LaJoie might make sense. While the 25-year-old has been quiet offensively in the AHL this year, he had 45 points in 63 games for the Chicago Wolves last season and has a decent amount of NHL experience of his own, with 15 points in 56 games for the Ottawa Senators in 2018-19. 
If the Leafs care about replacing Liljegren's right-handedness above all, then the only two real options are Topi Niemela or William Villeneuve. The former is off to a strong start in his first AHL season, with five points through his first six games, but asking the 21-year-old prospect to step into a role like that this early in his career seems like it would have a negative effect. Same goes for Villeneuve, who hails from the same draft class as Niemela. 
Either way, in a perfect world the Leafs are only without Liljegren for a short amount of time. It's still not known what exactly happened to him, but the fact that there wasn't much attention on the injury might be somewhat of a positive. I can't imagine the team wants to find themselves in a position where they have 40-year-old Giordano logging upwards of 20 minutes per night, as good as he's been this year. As of right now, it looks like things won't be quite as dire for the Leafs as they navigate their first bout with the injury bug of the season, but let's not jinx anything.