Maple Leafs gamble on goaltending paying off, but tough task still ahead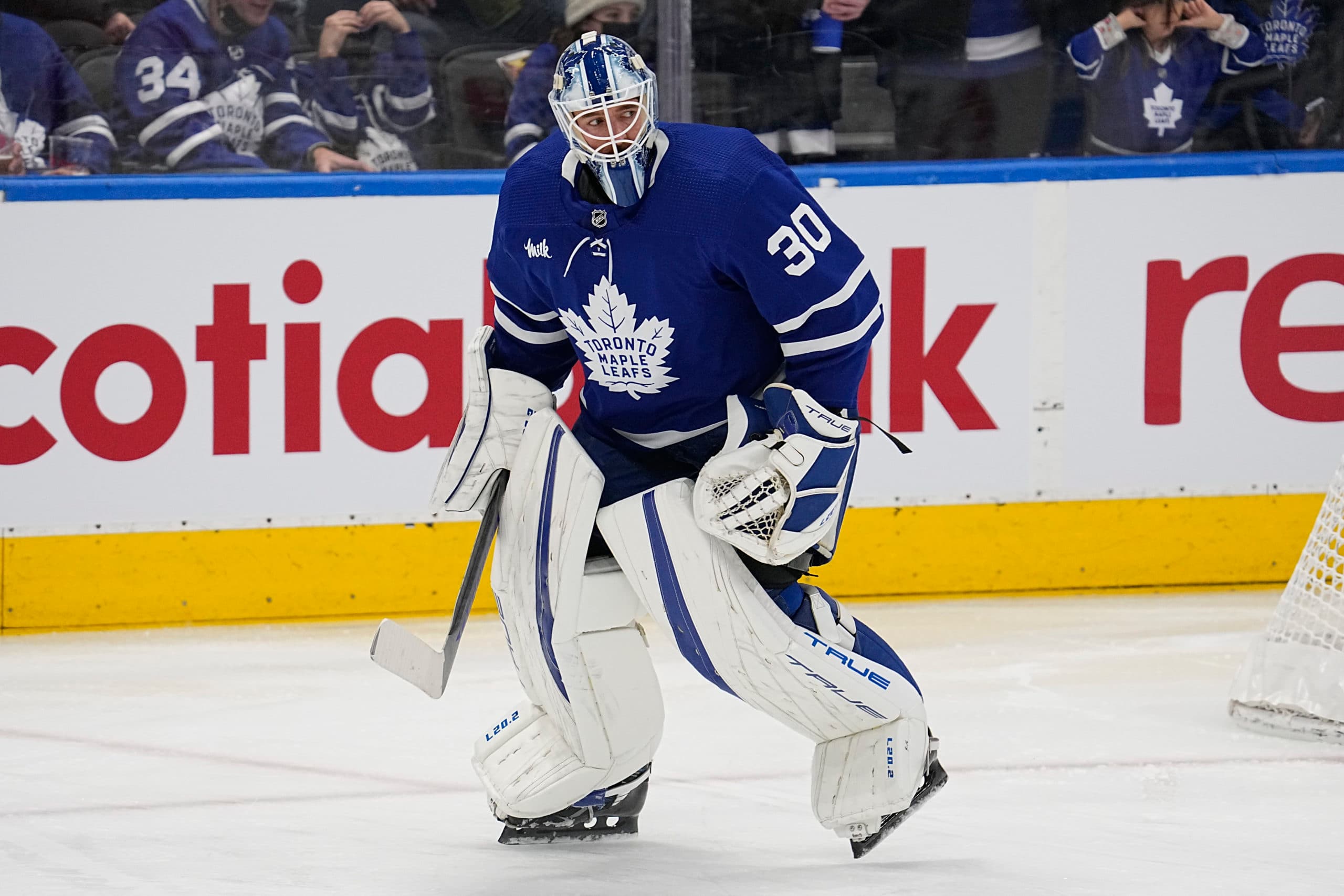 Photo credit:John E. Sokolowski-USA TODAY Sports
The Maple Leafs took a chance on two goaltenders in the summer, and so far, the coast is clear.
We all remember it — July 11th, 2022 — Toronto traded good ol' future considerations in exchange for Matt Murray (Senators retain 25% of cap hit), a 2023 third-round pick, and a 2024 seventh-round pick.
That was the moment when re-signing Jack Campbell wasn't a possibility anymore. And as it looks at the moment, maybe that was for the best.
Two days later, on Free Agency day, the Maple Leafs went out and signed Ilya Samsonov to a one-year deal. This was yet another bet on a struggling goaltender that could either go south, or Dubas could be reaping the rewards.
When both of those announcements came down, Maple Leafs fans were saying: "What is Dubas thinking?"
"They're both young enough that we'll give them the runway here and see if they can become the long-term solution in net." Dubas said on Free Agency day back in July.
So far so good.
Since the beginning of the season, it's been a rough but great start for both netminders. Murray was placed on LTIR just one game into the season after tweaking his adductor during a morning skate. Samsonov, most recently, suffered a knee injury but is getting closer to a return.
When healthy, though, each goaltender has been stellar. Murray looks like he's returning to the form he had in his second-last season with Pittsburgh. Appearing in five games with Toronto this season, the 28-year-old has a 3-1-1 record while sporting a .926 save percentage.
Samsonov seems to have also returned to the level he was playing at during his debut season with Washington. The 25-year-old, in eight games with the Maple Leafs, has a .921 save percentage. His record? 6-2-0.
I should say, too, that is still early and anything is possible for this duo. But, as of right now, both Murray and Samsonov look very promising.
The two goaltenders — if you combine their records and save percentages — sit at 9-3-1 with a .923 for Toronto. It's been a much smoother road compared to last season, even with some injuries along the way.
Murray and Samsonov sit within the NHL's top-15 in terms of Goals Saved Above Expected in all situations, according to
MoneyPuck.com
. Samsonov, in 12th, at 4.9 and Murray, in 14th, at 4.3.
The two goaltenders are also some of the best when it comes to Wins Above Replacement during all situations. Samsonov, again, is ahead of Murray in 12th spot with a 0.64 WAR. The former Stanley Cup Champion sits in 14th spot with a 0.71 WAR.
Part of the reason why these two goaltenders have been so good is because of the team in front of them. Although at times it might seem like the Maple Leafs aren't playing at their best, their defensive structure has still been top notch, allowing for easier work between the two netminders.
Some of the toughest assignments are ahead of them, though, as Toronto is without important defenders like Morgan Rielly, TJ Brodie, and Jordie Benn. Their strongest opponents in the next two weeks are the Penguins, Tampa Bay Lightning, Dallas Stars, and L.A. Kings.
This is going to be a stretch of games where both Murray and Samsonov (when healthy) are tested the most. It'll be fascinating to see how they fare, and where there statistics might be two weeks from now.
Statistics via Hockey-Reference.com & MoneyPuck.com