Maple Leafs GM Brad Treliving deserves a ton of credit for his roster upgrades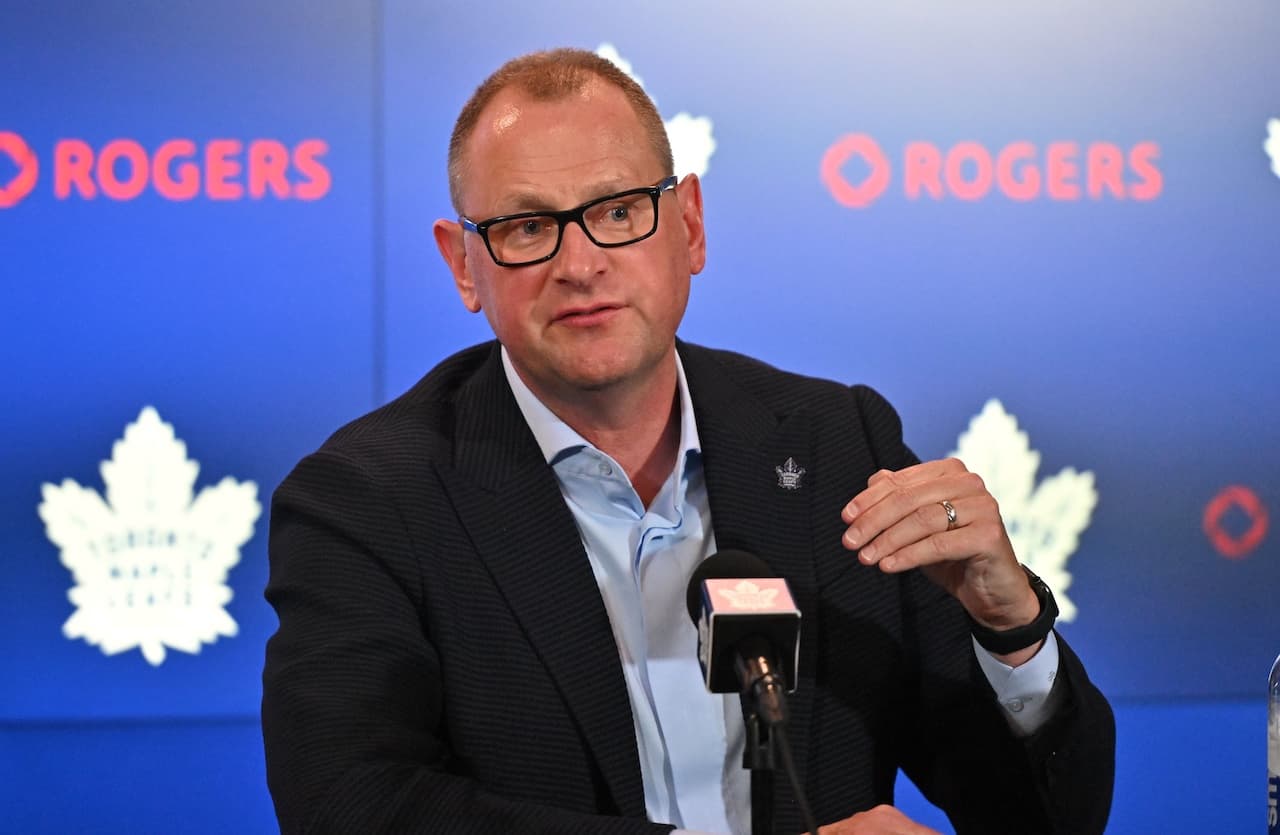 Photo credit:Dan Hamilton-USA TODAY Sports
Brad Treliving has delivered. The Toronto Maple Leafs have added some much-needed beef up front, they've added a puck-moving defenseman and their general manager (GM) isn't done.
The Leafs GM has arrived on the scene and put his fingerprints all over the roster for next season. Adding Tyler Bertuzzi,
Max Domi
, Ryan Reaves and John Klingberg is a massive upgrade over the likes of Michael Bunting, Alex Kerfoot, Noel Acciari and Justin Holl. Even though only Reaves is the only new addition signed to a multi-year deal.
Leafs Nation was in shambles after day one of free agency as Treliving nibbled around the edges. Day two, completely
different story as Bertuzzi
and Domi were landed within hours of each other and the fan base was going crazy with excitement.
While there's still plenty of business to figure out, this has been a stellar start to the offseason for the Maple Leafs and considering the circumstances and the pressure that comes with the position, Treliving has passed his first test with flying colors. He
tried to get Ryan O'Reilly
signed and 'The Factor' chose the music scene and warmer climate on a retooling Nashville Predators team. Luke Schenn wanted more money and Treliving held his ground. The end result? Toronto's in a much better place and their roster is much more suited for the physical grind of the Stanley Cup Playoffs.
Maple Leafs Goaltending Situation Next on the List
Now Treliving will turn his attention to getting Ilya Samsonov signed. The restricted free agent continues to discuss a new deal with the Leafs and it appears there's common ground within reach. Likely a two-year deal around the $3.5-$4 million mark.
Then there's Matt Murray. The apparently untradeable goaltender who the team couldn't offload at the NHL Draft. The NHL's goalie market has basically figured itself out with all the movement early on in free agency and now there's limited teams who can fit Murray in.
If the Leafs have a player go to arbitration this summer, another buyout window could be created and Murray could then be eligible to be bought out. There's also been chatter about LTIR for 2023-24, however considering
Murray was healthy and available
to end last season, not sure how that now makes sense or gets league approval.
With Samsonov and Joseph Woll in the mix and with the cap issues in Toronto, Murray's situation needs to get figured out so the Leafs can put the finishing touches on next season's roster.
Treliving Could Go the Trade Route
While the Maple Leafs signed a number of free agents of late, there hasn't been a big trade…yet. Yes, William Nylander's contract situation could force a move but at this point those rumors have been quiet. Keeping Nylander in the mix would be huge for Treliving and if he's able to make it all work, he's going to be considered a hero in the early stages of his tenure in Toronto.
Two other trade candidates to consider are TJ Brodie and Nick Robertson. Robertson has lots of trade value, especially to rebuilding teams like the Philadelphia Flyers, Chicago Blackhawks, San Jose Sharks and Anaheim Ducks.
Brodie is an interesting case because of his connection to Treliving and his ability to be a calming presence on the Leafs' blue line. However, at $5 million and in the final season of his contract, there's a chance he becomes a trade candidate should the financial 'issues' not work themselves out.
The Maple Leafs are better today than they were to end last season. They've signed a trio of players who other teams hate playing against and they've upgraded from Holl on the blue line by adding Klingberg to the mix. While the roster isn't perfect by any means, the identity of the team is changing and guess what, the narrative is moving off of just the 'core four'. Which was something
Treliving stated he'd do
from day one on the scene. A man of his word, Leafs Nation approves.