Maple Leafs GM Brad Treliving: 'We're a better team' after Bertuzzi, Domi signings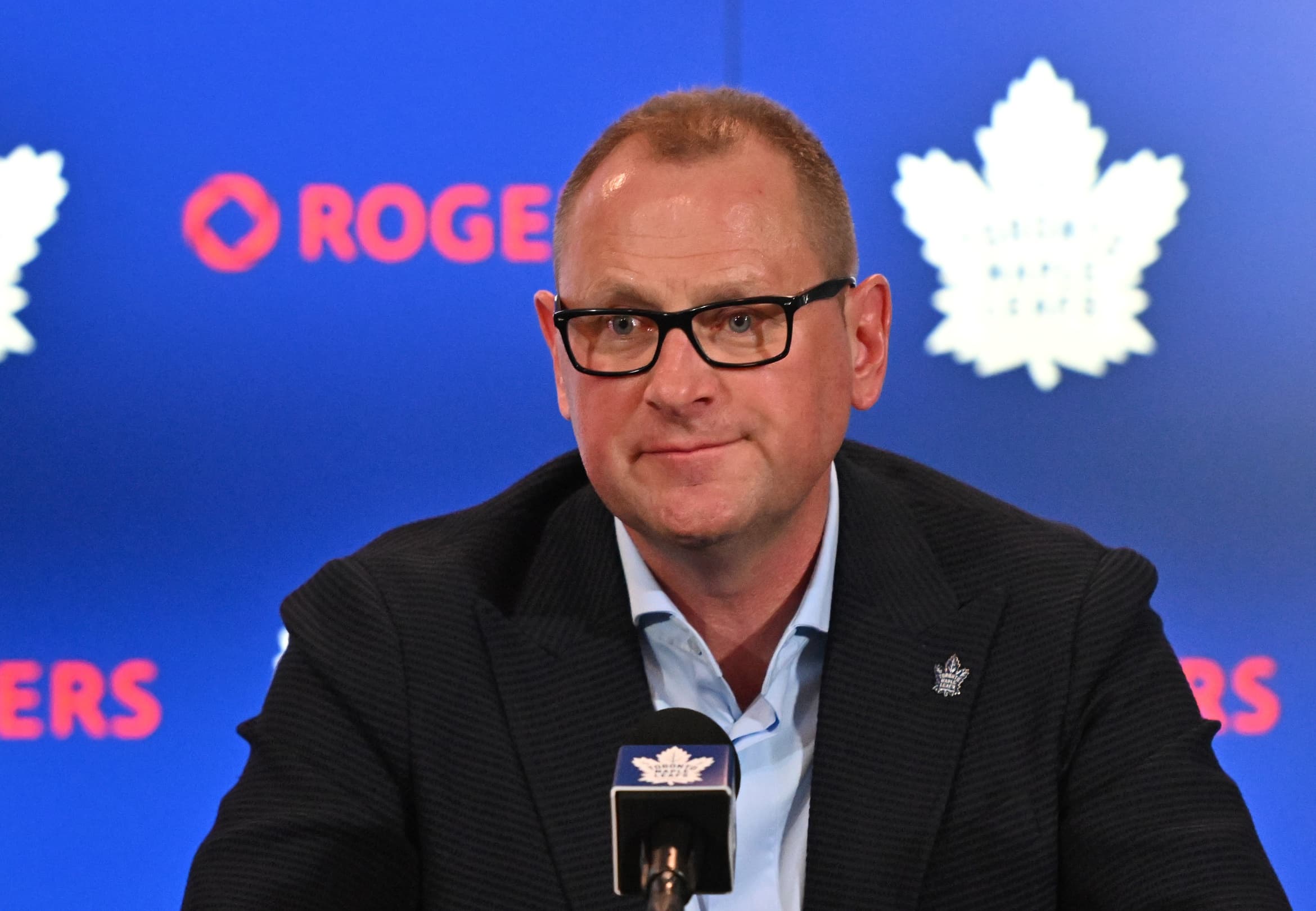 Photo credit:Dan Hamilton-USA TODAY Sports
You don't want to overstate the obvious, but when you sign big-name free agents, it's typically to better your club.
And new Toronto Maple Leafs GM Brad Treliving made one of the biggest splashes of any manager early in free agency, signing forwards Tyler Bertuzzi and Max Domi to contracts on Sunday. That was two of the top 10 free agents to kick off the summer, now plying their trade with a team that needs to be all-in sooner rather than later.
Three days into free agency, Treliving is off to a good start.
"We're better today than we were yesterday, and that's the goal here," Treliving told the media during the first day of the team's development camp. "Everybody gets excited, the bell goes off on July 1. We still have lots of summer left to build our team. I feel better about our team."
The Leafs signed defenseman John Klingberg on the opening day of free agency, bringing in the veteran after the departures of Erik Gustafsson, Luke Schenn and Justin Holl, among others. The team also added toughness in Ryan Reaves, a fourth-line enforcer who isn't afraid to take on anyone.
The one thing missing? Scoring. On Sunday, that changed.
Of the many forwards that moved on, Michael Bunting, Noel Acciari, Alex Kerfoot, Ryan O'Reilly and Zach Aston-Reese were all notable in their own ways. The Leafs could use some minor-leaguers, like Bobby McCann and Alex Steeves, to fill in some depth roles. But with two potential top-six scoring threats added to the lineup, the Leafs like where they're sitting.
"One of the things we were cognizant about was trying to replace some offense that left," Treliving said. "But there's also some specific skillsets we're trying to address here.. There are goals with Tyler. They're middle-ice goals. He gets to the middle of the ice, he gets to the blue point I think he's a good compliment to a lot of our players here.
"With Max, I really believe we're going to see the best version of Max," Treliving continued. "He has been doing to play in Toronto for a long time. Having players where it means a lot to pull on that jersey, I think that's important. And that's Max. He brings offensive ability."
It helps that Bertuzzi and Domi are two players who are willing to throw it down occasionally. While Reaves is there solely to be a leader and an enforcer, the other two can contribute significantly near the top of the lineup.
"Both of these players, I think there's a DNA part of them… we need a little bit more snot to our game and I think they both bring a lot of that," Treliving said.
The signings put the Leafs $8.831 million over the salary cap, with Jake Muzzin and his $5.625 million salary likely to land on long-term injured reserve. There's also the future of Matt Murray, his $4.687 million deal, and whether or not he could end up on LTIR (if injured) or leave via buyout. The team still needs to sign RFA Ilya Samsonov, so there will still need to be some extra wrangling down the line. Auston Matthews, William Nylander, Sam Lafferty, Dylan Gambrell, TJ Brodie, Klingberg and Mark Giordano are all pending UFAs next summer, giving them team some extra room.
For now, there's still work to be done.
"We've been jammed up cap-wise," Treliving said. "As a league, we've been slogging through it. So it's an interesting market for the players. If you ask any player, having term is an important part. Our goal was to keep things short, but you never know. When Tyler and Max entered this process, we spoke to them very early and term was something they both wanted. We let them know early in the process if they ever got to a shorter-term deal, we'd love to talk. I think it speaks to what's in this dressing room, the type of players they get to play with and the type of team they think this is."
Some believe the Leafs could make a further splash this summer, adding some extra piece to a team many expect to remain a top contender. But we've seen it all before: can they finally, actually, for real this time, go the distance? Treliving seems to think so, and he has taken some big swings early in his tenure.
You definitely can't say the team isn't stronger right now.