Maple Leafs make front office changes as Jim Paliafito, Cam Charron exit organization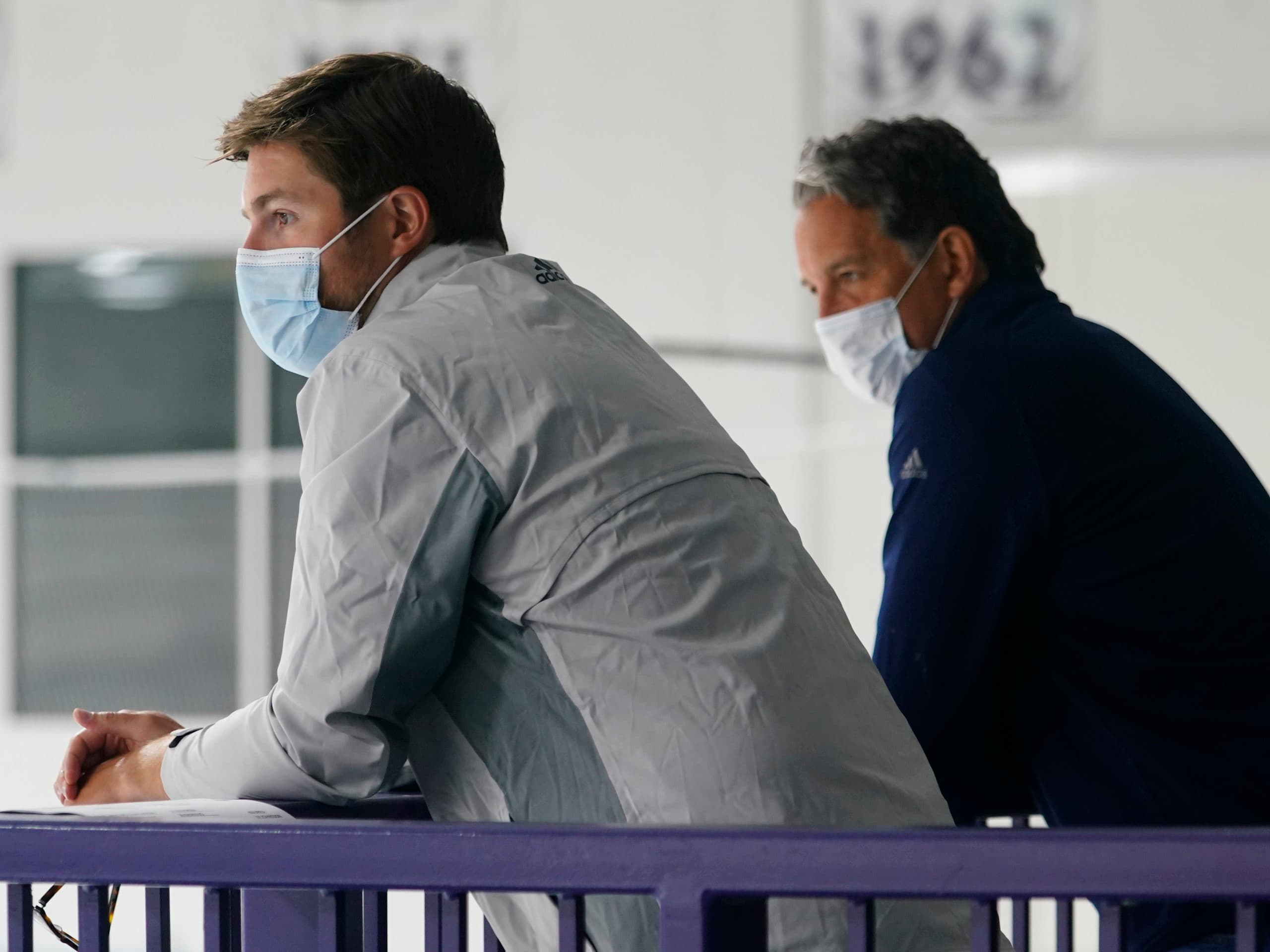 Photo credit:John E. Sokolowski-USA TODAY Sports
According to The Leafs Nation's own David Alter, the Toronto Maple Leafs have parted ways with Senior Director of Player Evaluation Jim Paliafito and Hockey Research and Development Analyst Cam Charron.
Paliafito was hired in May 2015 by Brendan Shanahan after six years in the Saginaw Spirit organization, filling the position of Director of Player Evaluation. He was promoted to what was his current title as Senior Director of Player Evaluation in 2018 by Kyle Dubas.
Essentially, Paliafito has been Toronto's highest-ranking scout for the better part of seven years. He was most notably pivotal in the Maple Leafs' scouting and recruitment of European free agents, helping the Leafs land signings including @Ilya Mikheyev and @Nikita Zaitsev.
His departure from the organization makes it consecutive seasons in which the Maple Leafs will see significant changes in their scouting departments. Last year, both the Director of Amateur Scouting, John Lilley, and the Director of Pro Scouting, Troy Bodie, left the Leafs organization for roles with other NHL teams.
It remains to be seen whether Paliafito is leaving for a different role with another team or if this is the Leafs parting ways with Paliafito, but either way, this is a notable change early on in the Maple Leafs offseason.
Lilley and Bodie had their positions filled by promotions within the Leafs organization, as Eric Joyce and Wes Clark took over as Directors of Amateur and Pro Scouting. It will be fascinating to see whether the Leafs opt to do the same or look to bring in someone new for the position. Two in-house candidates that stand out include Victor Carneiro, an amateur scout since 2018 who worked with Dubas in Sault Ste. Marie, and Scott Bell, an amateur scout since 2018.
Cam Charron, a former managing editor here at The Leafs Nation, had been with the Leafs organization as a Hockey Research and Development Analyst since 2014. He was one of the first hires made by the Maple Leafs when they were creating their analytics department following the hiring of Brendan Shanahan as President and Alternate Governor.
Again like Paliafito, it remains to be seen whether this is Charron leaving the organization for a position elsewhere in the NHL or if this is the Leafs parting ways with him. Regardless, there will surely be interest in Charron given his time spent in the Leafs organization.
This is just the first of what will likely be a few changes involving the Maple Leafs front office. Every year there are changes of some capacity, though it is interesting that the Paliafito decision appears to be made prior to the 2022 Entry Draft unlike last year when Lilley and Bodie left after the draft.
POINTSBET IS LIVE IN ONTARIO
PointsBet Canada has officially launched in Ontario! Get a $25 free bet just for 
signing up right here!