Maple Leafs may not need 'toughness', but good, heavy defenders are out there to sign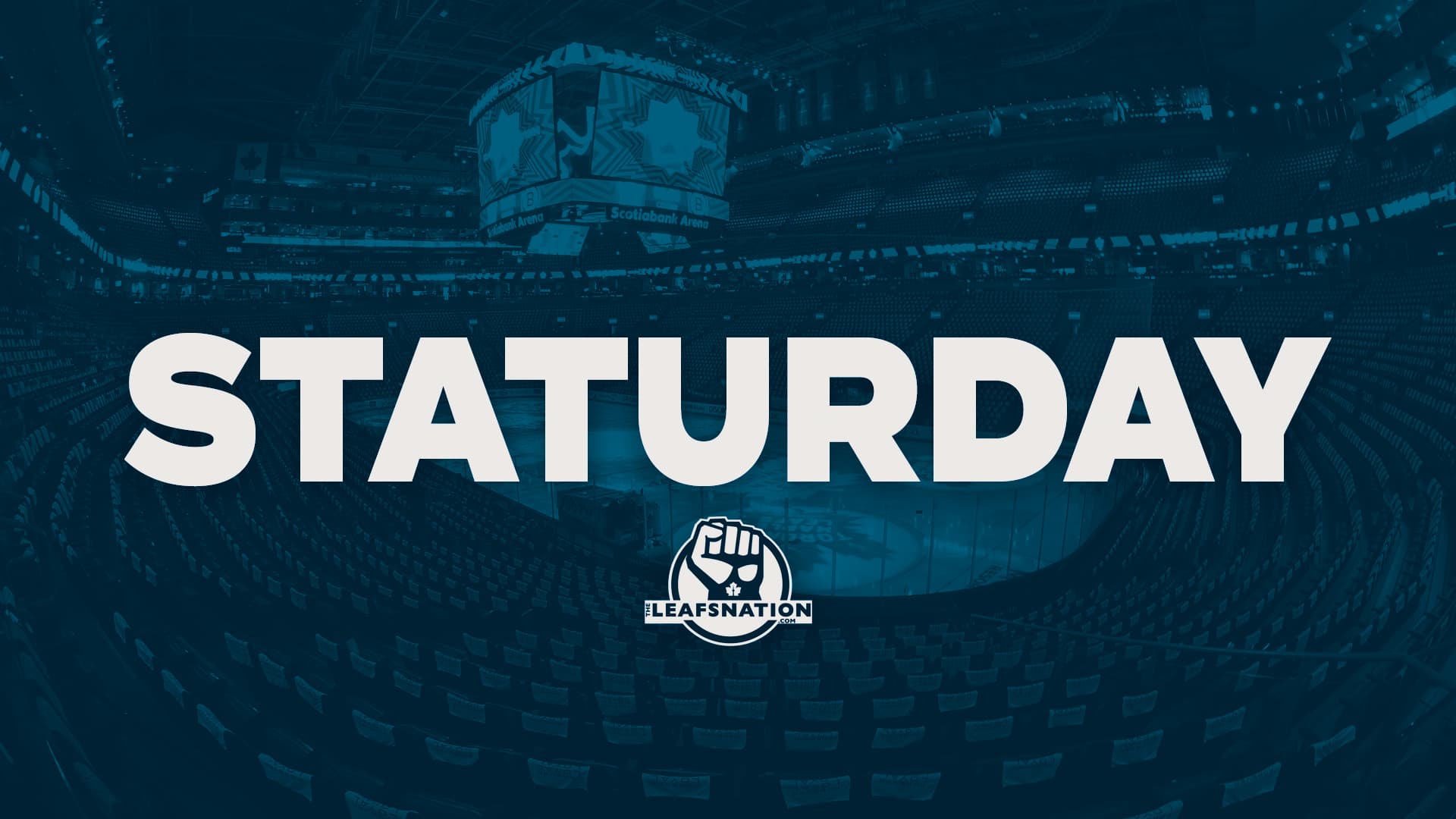 As my colleague Nick Barden wrote recently,
the Leafs are well stocked with toughness
. Obviously, they have that classic kind of physical toughness that we're all familiar with: @Kyle Clifford, @Wayne Simmonds, and the defenders @Jake Muzzin and @Ilya Lyubushkin. Muzzin once again stood out in the playoffs with a calmness and a sense of belonging there. The aggressiveness of Lyubushkin was something for the Lightning forwards to contest with.
There was also players like @Colin Blackwell, @Ondrej Kase, and @Michael Bunting, who offered that kind of energetic resilience that can turn momentum in your favour. As Barden points out, @Auston Matthews threw 32 hits in that series against Tampa Bay. Veterans @Jason Spezza and @Mark Giordano brought that calmness in the face of danger, showing that kind of mental toughness that gets you playoff wins.
So, if the Leafs decide to move on from 'Boosh' or 'Muzz', there should be a shortlist of defenders to replace them. That's where I come in.
@Patrik Nemeth
@Greg Pateryn
@Radko Gudas
@Mackenzie Weegar
This year, looking at available free agents this offseason, we get a whole new list of players the Leafs should target. First, my criteria, then the list.
Defender
Unrestricted free agent
Minimum 20 games played
Minimum 15 minutes of time on ice per game
Of players in the above criteria, greater than the average product of height (inches) and weight (pounds)

I wrote a brief paragraph explaining this method at the bottom

Minimum 3 Expected Goals Above Replacement (xGAR) as per Evolving Hockey's GAR model

I wrote a brief paragraph explaining this stat at the bottom if you're not familiar with GAR or xGAR
@Nikita Zadorov
@Ian Cole
@Josh Manson
@Alexander Edler
@P.K. Subban
They're big and strong, and good. What more can you ask for?
Nikita Zadorov
Zadorov played last season for the Calgary Flames, after a brief stint with Chicago. Before that, he played mostly with the Colorado Avalanche, who traded for him in the @Ryan O'Reilly trade to the Buffalo Sabres, who drafted Zadorov.
With Calgary, Zadorov averaged almost 17 minutes of ice time (all situations) per game this season in 74 games. That is 184th in the league, which is bottom-pairing territory.
He's the lowest xGAR player on this list, as well, with just 3.3. He excels at even strength defense, and is a positive effect at even strength on offense as well. His penalty killing was slightly below replacement, as is his effect on drawing penalties. His biggest downside are on giving the puck away, where he is responsible for -2.1 net goals less than a replacement level player would be.
Zadorov is definitely not a sexy option, and as a left handed bottom pairing defender his impact would definitely be limited. As a potential replacement for @Jake Muzzin, Zadorov would present a bit of cost savings, as he carried a cap hit of $3.75M last season, and $3.2M the season before, compared to Muzzin's $5.625M.
Overall, I wouldn't feel that confident going in with Zadorov playing instead of anyone the Leafs have on the left side, so I would probably pass on Zadorov despite him meeting all the criteria.
Ian Cole
Cole is a veteran left handed defender who has been around the block in his NHL career. He started out with the St. Louis Blues, then to Pittsburgh, where he won two Stanley Cups. He then bounced around from there.
He's actually still playing this season, with the Carolina Hurricanes. He's played in all 12 of Carolina's games and has 2 points this playoffs.
I found Ian Cole to be surprisingly high on the xGAR list, at 4.8. That's equivalent to just about one win above replacement expected for next season. Not earth shattering for sure, but he is still a positive asset on the back end.
He'd likely carry a similar cap hit to Zadorov, as he makes $2.9M this year. That's after coming off a 3-year $4.25M cap hit contract with the Colorado Avalanche. Not expensive, but not cheap either.
If the Leafs want a veteran to fill in for less money than Muzzin with a similar role and impact, I think Ian Cole is a good starting point.
Josh Manson
If you've followed trade rumours around the Maple Leafs at all, as I'm sure you have if you're here reading this, you will have heard Josh Manson's name before. He has been a constant rumoured target for Toronto, as a quality right hander that can play physically and be solid defensively. As a massive improvement on Lyubushkin, he's enticing for sure.
Manson is expected to generate 3.9 GAR next season, which is fairly impactful.
Unfortunately, you'll almost certainly have to shed cap space to fit in Manson, perhaps Muzzin or more. As a UFA coming off of a 4-year $4.1M deal that he outplayed at most time, he'll be looking for a pay day. His case will definitely be helped by this playoff run, as he's currently helping the Colorado Avalanche on their bid for a Cup.
Would I like to see Manson as a Leaf? Absolutely. But I don't think the cost/benefit balance is there for Toronto's team. As such, seeing him in Toronto's blue and white is probably unlikely.
Alexander Edler
I'm not really sure that adding another over-35 defender to Toronto is in their plans, but you can't deny that Alex Edler is a good player and would help the team. After a long, long career with the Vancouver Canucks, he went out into the rest of the league this year, signing a 1-year $3.5M deal with the Los Angeles Kings. He unfortunately ended up with a season-ending injury in the middle of the year (literally 41 games into the season).
That injury may force him to doubt coming back to play professional hockey, at 36 years old. However, if he does, I'm fairly convinced he can still play at a high level. Edler tops our list in xGAR, at 7.8. That's equivalent to 1.4 wins and 2.6 points in the standings.
Edler is probably not on the Leafs' shortlist due to his age and already having Giordano, but he's big, heavy, and can move the puck well. He's on my dream shortlist, for sure. At $3.5M or less, he's an expensive alternating option for Giordano though, so it's probably not in the cards.
PK Subban
Lastly we have another player my dream short list, PK Subban. He's an incredible person. He has a personality and energy that is rare in the NHL. He even had a role in Jackass Forever, slapping a puck into Ehren "Danger" McGhehey's nuts. It was hilarious, and he's awesome.
He's also still a very good hockey player, as he came second on our list in xGAR at 5.9. While he's an offensive defender, he's tough as nails, and can certainly help Toronto on the right side of the defense.
This would be fun as heck and I am fully hoping it happens for Toronto. Whether it's "Boosh", "Holl", or "Lilypad" who lose their role to Subban, I think the Leafs come out ahead.
Methodology
The "average product of height and weight" is a concise way to digest a simple concept. I took each player in my list (UFA defenders with 20 GP and 15:00 ATOI), multiplied their height in inches by their weight in pounds. Then, I calculated the average of this, and filtered out any player whose height x weight was less than the average.
Expected Goals Above Replacement
Any time you see "Expected" in a stat, you know that we're using a statistical model to create a stat that predicts a different stat. For Expected Goals, we're trying to predict Goals. For Expected Goals Above Replacement (xGAR), we're obviously trying to predict Goals Above Replacement (GAR). GAR is a statistical model in and of itself, that gives a single number that represents how many goals a player can be credited for versus how many a replacement level player would be credited for. xGAR is a statistical model that predicts future GAR, using some of the same stats, but leaving out some of the obvious in-season success factors that aren't very predictive (points, for instance).
POINTSBET IS LIVE IN ONTARIO
PointsBet Canada has officially launched in Ontario! Get a $25 free bet just for 
signing up right here!