Maple Leafs' Muzzin takes 'a step back', out through All-Star break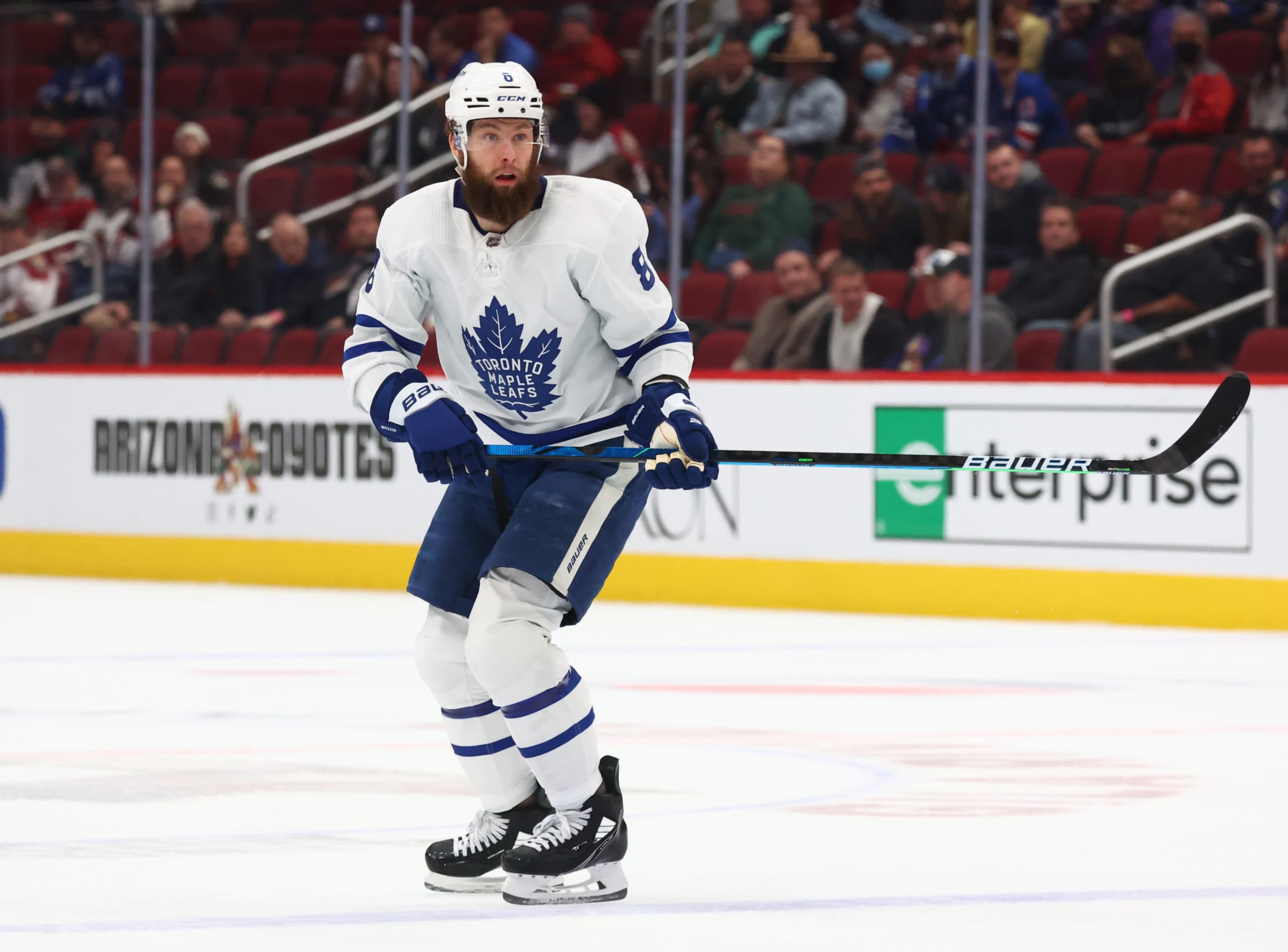 Photo credit:Mark J. Rebilas-USA TODAY Sports
Toronto Maple Leafs defenceman Jake Muzzin has taken "a step back" in his recovery from a concussion, according to head coach Sheldon Keefe.
"'They (Maple Leafs medical team) will continue to monitor him and work with him with hopes to ramp things up again as we get back from the break," Keefe said after the team's morning skate ahead of their game against the New Jersey Devils on Monday.
Muzzin will miss his fifth and sixth consecutive games when the Maple Leafs kick off a back-to-back, home-and-home series against the New Jersey Devils. He was injured after taking a hit to the head by St. Louis Blues forward Klim Kostin on Jan. 15.
The veteran defenceman took part in the team's first practice that followed the game but was later diagnosed with a concussion after the player indicated to the team that he didn't feel well following the skate.
Over the past week, there were signs that Muzzin could possibly return sooner than expected. He returned to practice wearing a non-contact jersey and stayed on the ice for longer sessions as each day passed.
Toronto is 3-1-0 in the four games they have played without Muzzin in the lineup, but have allowed 14 goals in that span. A prolonged absence without the 32-year-old could provide challenges to a club that does not have a lot of experienced depth at the position.
"I wouldn't put it any higher or lower to any player that has a head injury," Keefe said of his concern level. "The recovery takes time in a lot of cases. The fact that he was able to do so much work and all of that, leading up to this last little bit, like I said with the break coming, it's been a little easier to pull back; But I believe he's on the right track and the medical team is on top of it and do all we can to give him the best care possible and when he's ready to play we'll welcome him back."
With Muzzin out, Rasmus Sandin has seen his responsibilities increase. After struggling with teammate Timothy Liljegren for the first couple of games, he's found some chemistry with Justin Holl, who has played two games and logged over 21 minutes since returning from a stint on COVID protocol.
"I think getting pucks in the D-zone, he might make a quick cut back and that gives me an opportunity to find the space to support him and vice versa," Holl said of what makes Sandin an easy player to play with. "He's been helpful all over the ice."
Implications of an extended Muzzin injury
Muzzin is in the second year of a four-year deal that carries an average annual value of $5.625 million. With the COVID-19 salary cap relief measures set to expire after the NHL All-Star weekend, Muzzin's roster status becomes a bigger issue. If he is away for longer than 24 days and 10 games, the Leafs could place the veteran on long-term injured reserve and get some temporary relief. It doesn't appear as though the team is there yet, but a setback in Muzzin's recovery leaves some curious options at play when the team returns from the break on Feb. 7