The Maple Leafs need consistent goaltending if they want to make a run in the playoffs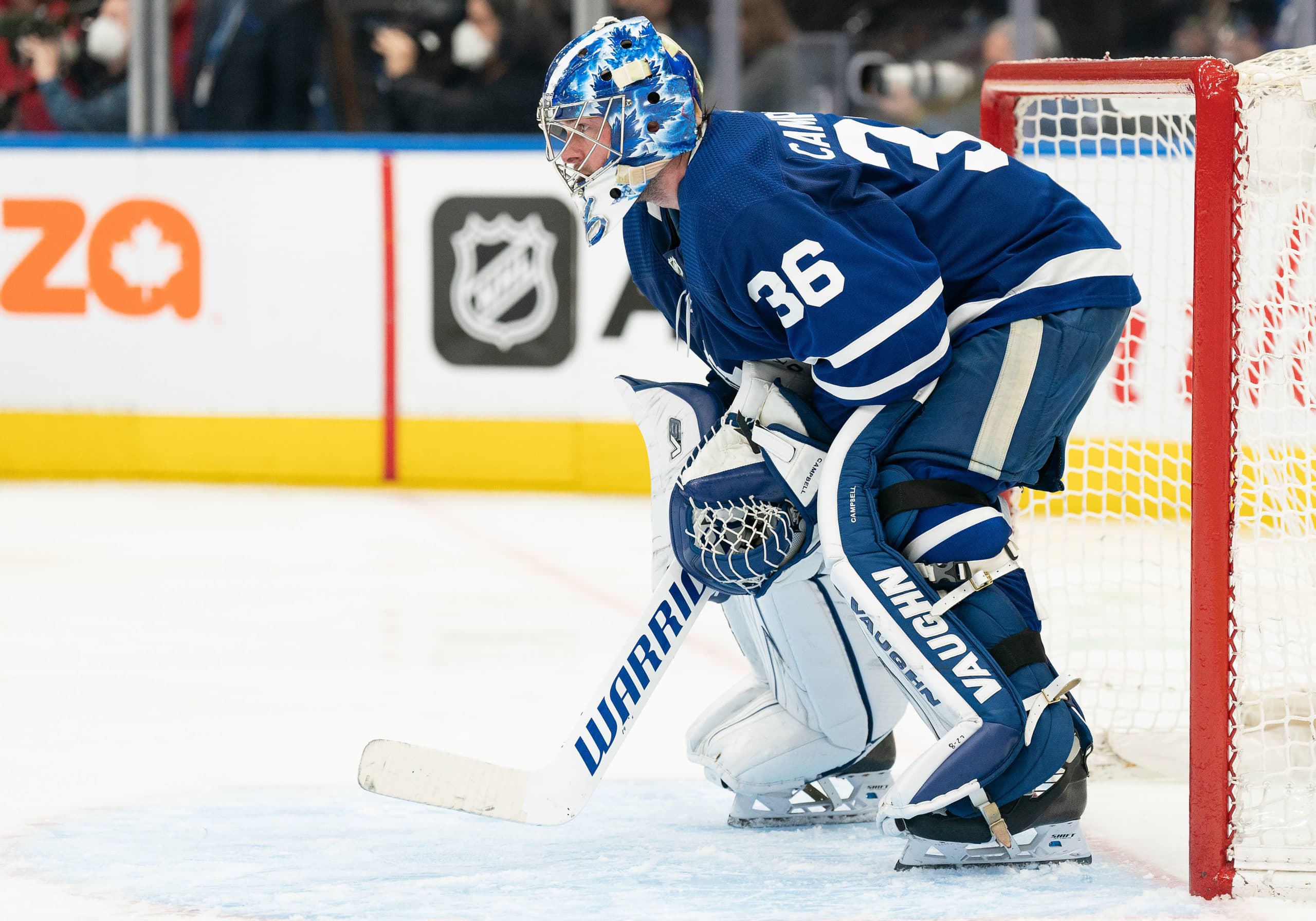 Photo credit:Nick Turchiaro-USA TODAY Sports
When approaching the NHL trade deadline, we knew the Maple Leafs needed a defenceman and a top-six forward, but will they be looking at a goaltender too?
After the strong start to @Jack Campbell's season where it felt like he was playing every game, his play has seemed to cool down. A lot.
Looking at Saturday's game was a prime example of just how much the 30-year-old's game has changed. Toronto had a 7-2 lead heading into the third period, and somehow, Detroit was able to claw their way back and make it a 7-6 hockey game. When a team like the Maple Leafs is a possible contender, this shouldn't be happening.
While you can say that this is Toronto's style of play (which it is), at some point it has to stop if they want to be serious about winning.
But I don't think you can blame the players after a performance like that, since they had 10 goals. This game was all goaltending.
"He's got to be better," said Sheldon Keefe of Campbell's game on Saturday night. "That goal to start the (third) period, it's a nothing play, really. It's a routine save that he can make there and doesn't, and then it kind of snowballs obviously from there. So that's a tough one there that he's gotta have and he will."
While some say Campbell's goaltending numbers have 'come down to earth' since his incredible start to this season, it actually looks worse than that. In the 30-year-old's first 20 games, he had a record of 13-4-2 with a Vezina Trophy-worthy .942 save percentage. From game 21 onwards to now, Campbell has a record of 10-4-2 and a .890 save percentage.
It's far below him coming down to earth at this point.
When discussing goaltending, we obviously cannot leave @Petr Mrazek out of the conversation either. With injuries and not playing a lot, the 30-year-old has never really found his game in Toronto. Of the 12 games Mrazek has played in, he's only had a save percentage above .905 three times. And he's never been able to put solid numbers up consistently. Even in his last five games, Mrazek has an .880 save percentage, which is not great.
Toronto, though, has seemed to keep up a winning record throughout their goaltending issues going 18-8-3 since the beginning of December. That, though, has a lot to do with the players in front of them.
The Maple Leafs have outscored their opponents 124-99 since December 1st. It's the third-most goals in the NHL during that span. However, their goaltending has put together an .889 save percentage since then, which is the 7th-worst in the NHL.
If you'd like a more recent picture, Toronto's goaltending has come up with an .878 save percentage since January 15th, while seemingly still outscoring their opponents and having the most goals in the NHL since.
It's a bleak look for Toronto's goaltending. While there have been games where it's looked good, the inconsistency can't happen if they want to keep up in the Atlantic. The goaltenders need to play better.
If this play continues, though, what will the Maple Leafs do? Will they save a piece ahead of the deadline to try and acquire a goaltender or can the two netminders they have bounce back?
The next few weeks are going to matter a lot — for both Kyle Dubas and the team he has in front of him.
(Statistics from NaturalStatTrick.com and Hockey-Reference.com)