The Toronto Maple Leafs' new identity in 2023-24? 'Bringing piss and vinegar'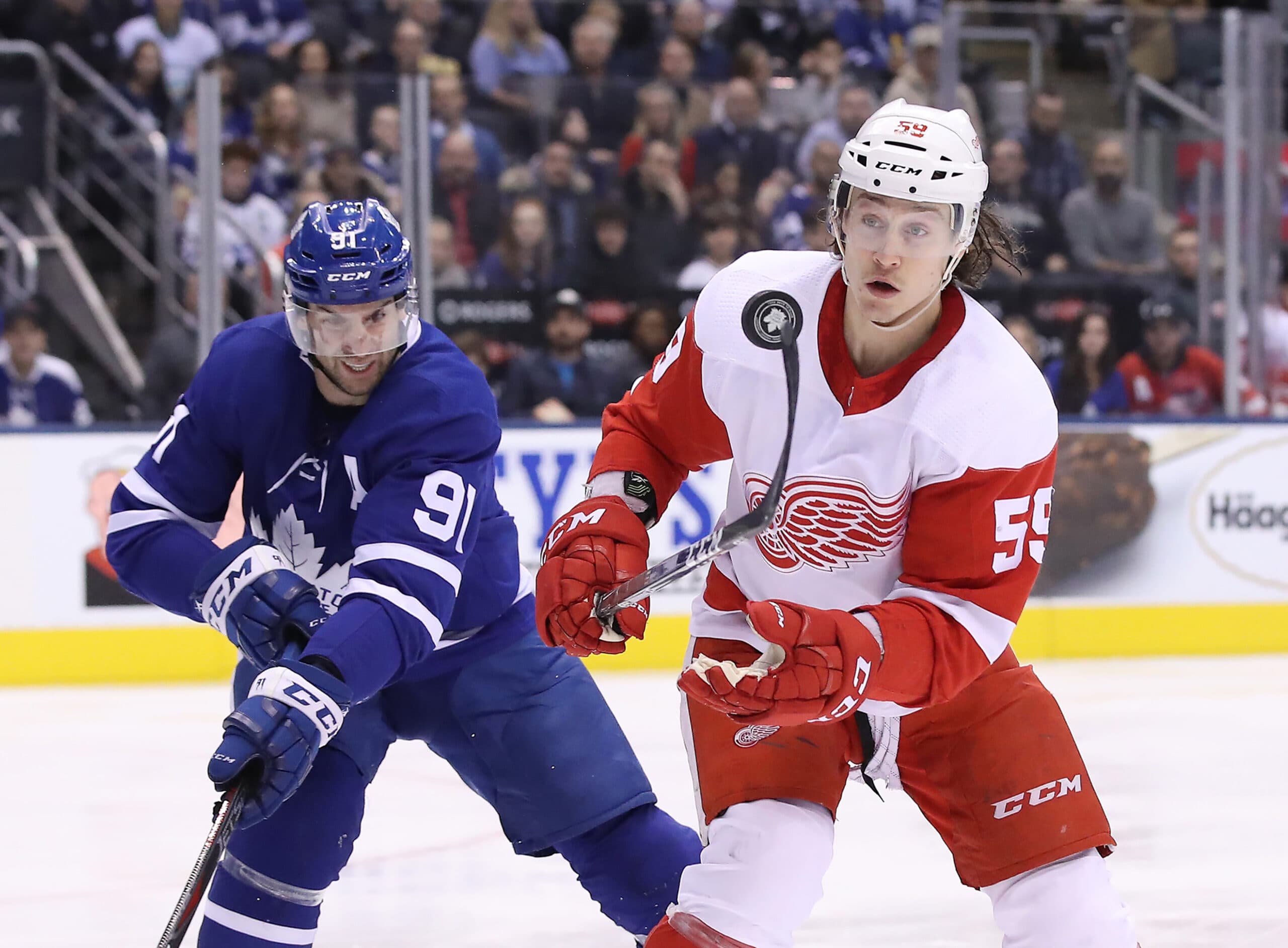 Photo credit:Tom Szczerbowski-USA TODAY Sports
With a new season brings a fresh slate of smiles.
That's no different for the Toronto Maple Leafs, fresh off of their first trip to the second round of the Stanley Cup playoffs in nearly 20 years. It ended with the same result in the end, with another early trip home, but it finally showed some progress for a team struggling to get the job done.
But they want more. Everyone does. And they're hoping their new additions can make a difference.
The team made it clear immediately on July 1 that they wanted to become more difficult to play against. With new GM Brad Trevliving at the helm, the Leafs signed forwards Tyler Bertuzzi, Max Domi and Ryan Reaves. Many fans believed the team lacked the sandpaper grit seen by other playoff teams, and that you can't win with just skill.
The trio combined for 272 hits in 2022-23, largely on the back of Reaves' 196. They've also amassed 1,730 penalty minutes, too. But they're more than capable hockey players; Bertuzzi had 30 points in an injury-shortened 50-game campaign, while Domi posted 56 between Chicago and Dallas – the second-best total of his career, all while setting a career-high 82 PIM.
So they can score, hit and bring energy. Exactly what the Leafs need.
"They all add some piss and vinegar — or snot, as everyone's been saying," forward Mitch Marner said. "Obviously, (Reaves) brings a lot of energy. Max and Bertuzzi can play up and down the lineup, make a lot of plays around the net."
Both Bertuzzi and Domi should factor into the team's top six, giving the group some much-needed left-wing depth. It's a step up from Game 1 against the Panthers, when Calle Jarnkrok took first-line duties, with Matthew Knies, Michael Bunting and Zach Aston-Reese making up the group.
"We've added some different players, different skill sets, the way they can impact on the ice and impact the group off the ice," captain John Tavares said.
For Reaves, it's more about the physicality. The veteran winger was involved in seven fights last season,, the most he's had since 2014-15. The Leafs had 14 fights total during the 2022-23 regular season,
according to HockeyFights.
"I'm pretty loud. It's not going to be a quiet room anymore, I'll tell you that much," Reaves said during a media availability at the Maple Leafs' annual golf tournament on Monday. "I come in pretty hot. I tend to just chirp people right away and just gauge their reaction. It's pretty, I don't really shy into it."
His energy is already rubbing off on his new teammates.
"He's going to bring that energy every night and the positivity that makes you want to play every night," Marner said about Reaves. "It does bring a lot to your team."
"We're excited about that and how (Reaves) can uplift the group in certain areas,' Tavares added. "He is loud, but he's a smart and intelligent guy. He understands the dynamic of the league and the players."
It all fits a narrative started by Treliving back in July when he said the Leafs needed to add some "snot" to the lineup. Only time will tell if that's the case, but on paper, it's looking like a more challenging group to play against.
"As much as the game's changed, some things have never changed," Treliving said at a briefing on July 3. "At the most important times, the rink shrinks. There's no space."
Reaves likely won't be an everyday player, but he'll be an upgrade over Wayne Simmonds – someone who can still keep up with the pace and bring the energy every night. The other two will be more impact players, but both have the versatility to play throughout the lineup. Domi was once a No. 1 center in the NHL and could still play down the middle if needed. Bertuzzi had 30 goals and 62 points in 2021-22 – if he stays healthy, there's no reason why he can't do it again. And they're both on one-year, prove-it deals, just in case they needed any extra motivation to play at their best this year.
After finally relinquishing the team's first-round demons last April, the Maple Leafs have high expectations entering the season. The Atlantic Division is as strong as we've seen in quite some time, with little room for mistakes. The Leafs are still among the favorites this year, but it doesn't matter if you can't perform come April.