Maple Leafs officially end the Nick Ritchie experiment, trade him to Arizona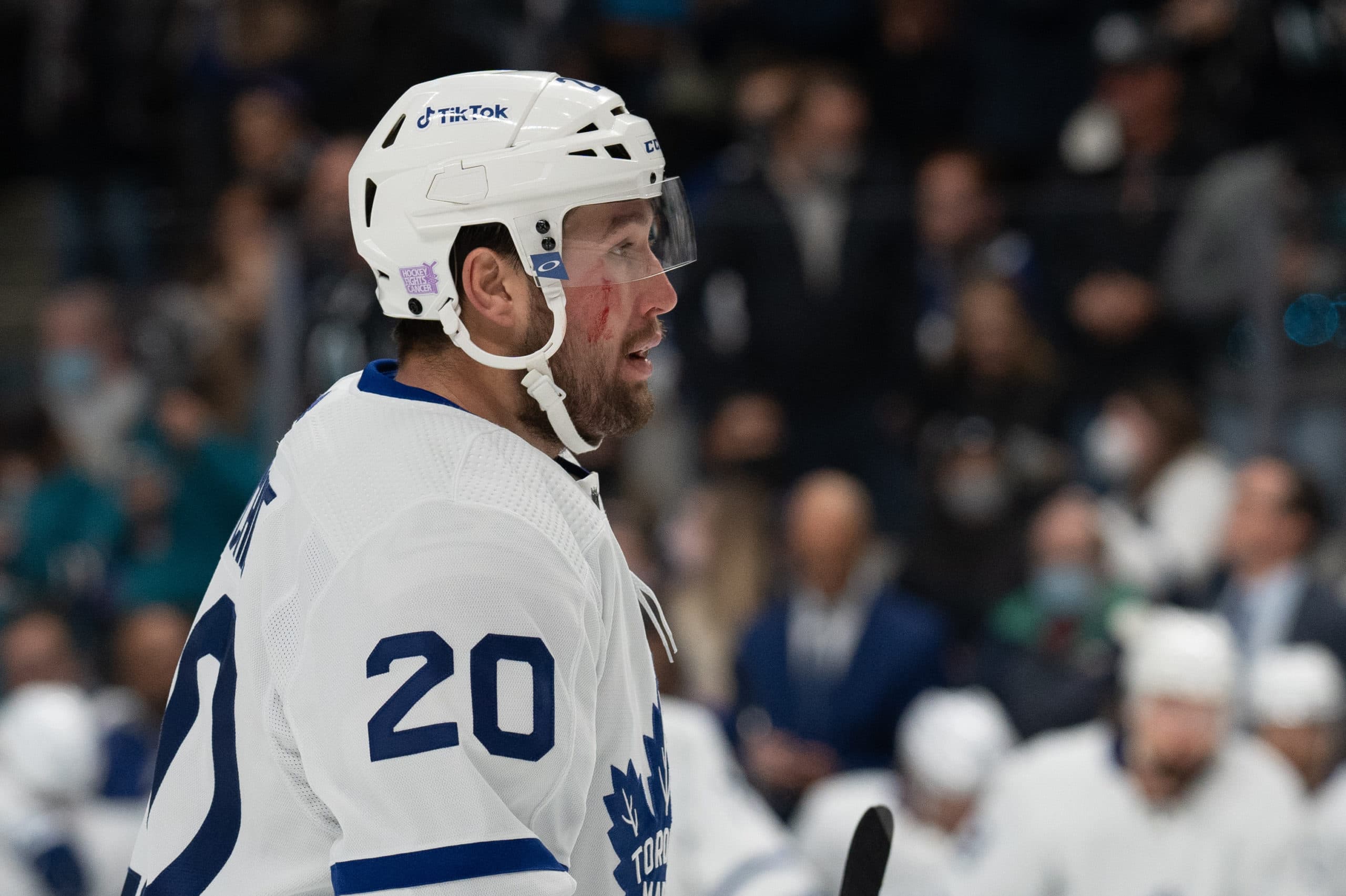 Photo credit:Stan Szeto-USA TODAY Sports
The Toronto Maple Leafs have found a new home for Nick Ritchie.
The struggling forward was traded to the Arizona Coyotes along with a conditional second-round draft choice in exchange for defenceman Ilya Lyubushkin and forward Ryan Dzingel.
Arizona will choose either Toronto's third-round selection in the 2023 NHL Draft or Toronto's second-round selection in 2025 NHL Draft, according to the Maple Leafs' press release of the trade.
The Maple Leafs signed the 26-year-old Ritchie to a two-year contract with $5 million this summer. Starting this season on the team's top line alongside stars Auston Matthews and Mitch Marner, Ritchie quickly fell out of favour with the club.
He had two goals and nine points in 33 games with the club.
On Jan. 7, the Maple Leafs waived Ritchie after he fell outside of the team's top 12 forwards. He continued to practice with the club as part of the team's taxi squad, a COVID-19 temporary provision that expired after the NHL All-Star Game. Immediate after provision expired, Ritchie reported to the Marlies where he scored one goal.
The Leafs get a pair of players in return for Ritchie while removing the $1.375 million he occupied on the team's salary cap as part of his burial in the AHL.
The 27-year-old Lyubushkin has appeared in 46 games for Arizona this season, recording nine assists. The Moscow, Russia native has skated in 180 games, all for Arizona, registering 19 points (one goal, 18 assists). Lyubushkin joined the Coyotes as a free agent in May of 2018.
With a $1.35 million cap hit, Lyubushkin, a right-handed shot, could slide into the team's second or third pair.
Based on the struggles the team has had finding the right mix, Lyubushkin could help in that department.
The Russian has spent most of the season skating alongside defenceman Jakob Chychrun.
The 29-year-old Dzingel has skated in 26 games for Arizona this season, registering four goals and three assists. In 398 NHL games between Ottawa, Columbus, Carolina and Arizona, the Wheaton, IL native has recorded 187 points (86 goals, 101 assists).
It's unclear where Dzingel fits into the Maple Leafs' immediate plans. He is well past the 20-goal seasons he posted between 2017-19. With a $1.1 million cap hit, it wouldn't be a surprise to see the club put him on waivers to clear up their cap space.
Of course, the Maple Leafs can send down Liljegren to make room for Dzingel, but that would leave the club with little-to-no cap space remaining to add to their team without moving some money out.
The NHL trade deadline is Mar. 21 at 3 p.m. ET.