Maple Leafs prepare for a revenge game as the Penguins arrive with reinforcements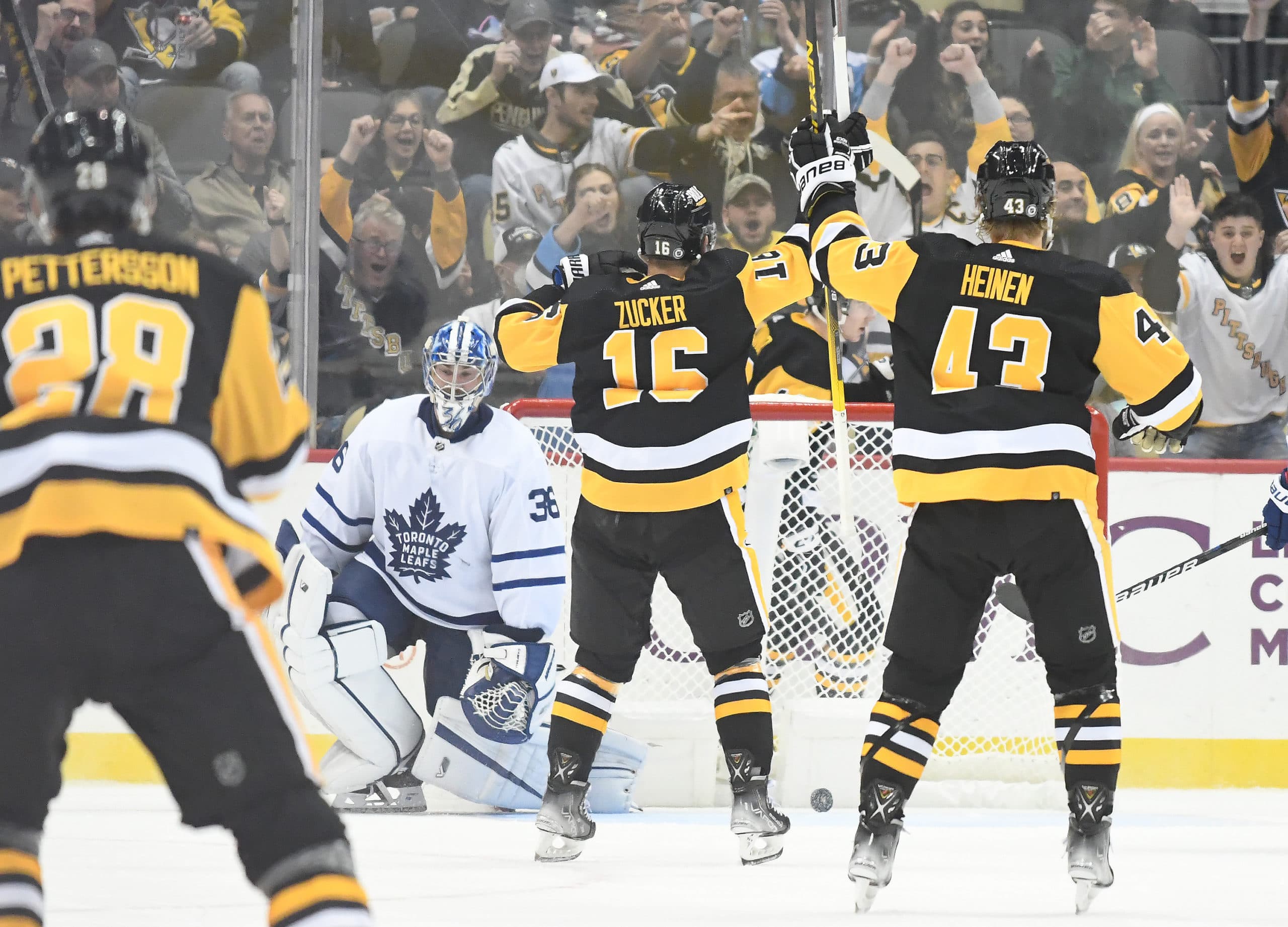 Photo credit:Philip G. Pavely-USA TODAY Sports
As some Leafs fans (and many more Leafs haters) may remember, the last time that Toronto faced off against the Pittsburgh Penguins ended in the Maple Leafs getting thoroughly embarrassed in a way that they hadn't since… well, seven games prior when they collapsed in the playoffs.
Regardless of the narrative around any NHL team however, a 7-1 loss is never acceptable, which is why tonight's rematch is one that Toronto should have had circled on their calendars since the plight in PPG Paints Arena that occurred exactly four weeks ago. Since that loss, Toronto has won ten of twelve games, quickly becoming the NHL hottest team and will look to continue that momentum tonight with the idea of a revenge game serving as extra motivation against a team that beat them down so hard most of the fanbase was calling for trades and firings.
However, the Penguins arrival in Toronto is one that comes with reinforcements. Captain Sidney Crosby as well top six forwards Jeff Carter, Bryan Rust and first pairing defenceman Kris Letang have all returned to the Pittsburgh lineup in the time since these two teams last faced off against each other. Adding that much talent to the roster in a rematch is one that would make most teams tremble, but with the Toronto Maple Leafs' history of playing down to their opponents and losing games that they should easily be winning raises the question of whether this lineup is actually a more ideal matchup for the Maple Leafs than the AHL roster they faced last month was.
In fact, even as players return to the roster, the Penguins have struggled in recent weeks winning only three of their last twelve games since their blowout win over the Maple Leafs. As one of the NHL's hottest teams looks for revenge against one of the NHL coldest, it should be an easy win but longtime hockey fans know better than to count out Sidney Crosby or the Maple Leafs' ability to lose in spectacular fashion.
Lineups
The Maple Leafs roster remains mostly intact following Thursday's win over the New York Rangers with the only change coming in the bottom pair as Timothy Liljegren rotates in for Travis Dermott. Lillypad has had an excellent start to his rookie campaign but found himself sitting in the press box over the last couple games as Keefe continues to rotate his young defencemen.
Evgeni Malkin is still out for the Penguins but the Penguins still have plenty of forward depth that makes this team far scarier than it looks on paper. With a former Leaf also on the roster, the Penguins will be looking for some revenge of their own as they hope to put an end to their current slump.
Starting Goalies: Jack Campbell vs Tristan Jarry
Sheldon Keefe has officially announced that Jack Campbell will be getting the start tonight with rookie Joseph Woll playing tomorrow. It's a throwback to Babcock's method of always putting the number one goalie in net during the first game of back-to-backs that has left some fans scratching their head over whether starting a goalie with one career game against the Islanders and their rowdy fanbase on the road may be asking for trouble. Regardless, Campbell is currently one of the NHL's hottest goalies and will look to make sure Pittsburgh doesn't light the lamp nearly as much as they did last month.
Despite the Penguins struggles this season, no blame can be placed on netminder Tristan Jarry who has put up an impressive .922 save percentage through 13 games this year. He'll be the last line of defence against Toronto's lethal powerplay as the Maple Leafs are due for a blowout win of their own.
Where to watch?
Puck drop is scheduled for 7pm on NHL Network, Sportsnet Ontario, Sportsnet Pacific, and SN1.