Maple Leafs prospect Fraser Minten named captain of the Kamloops Blazers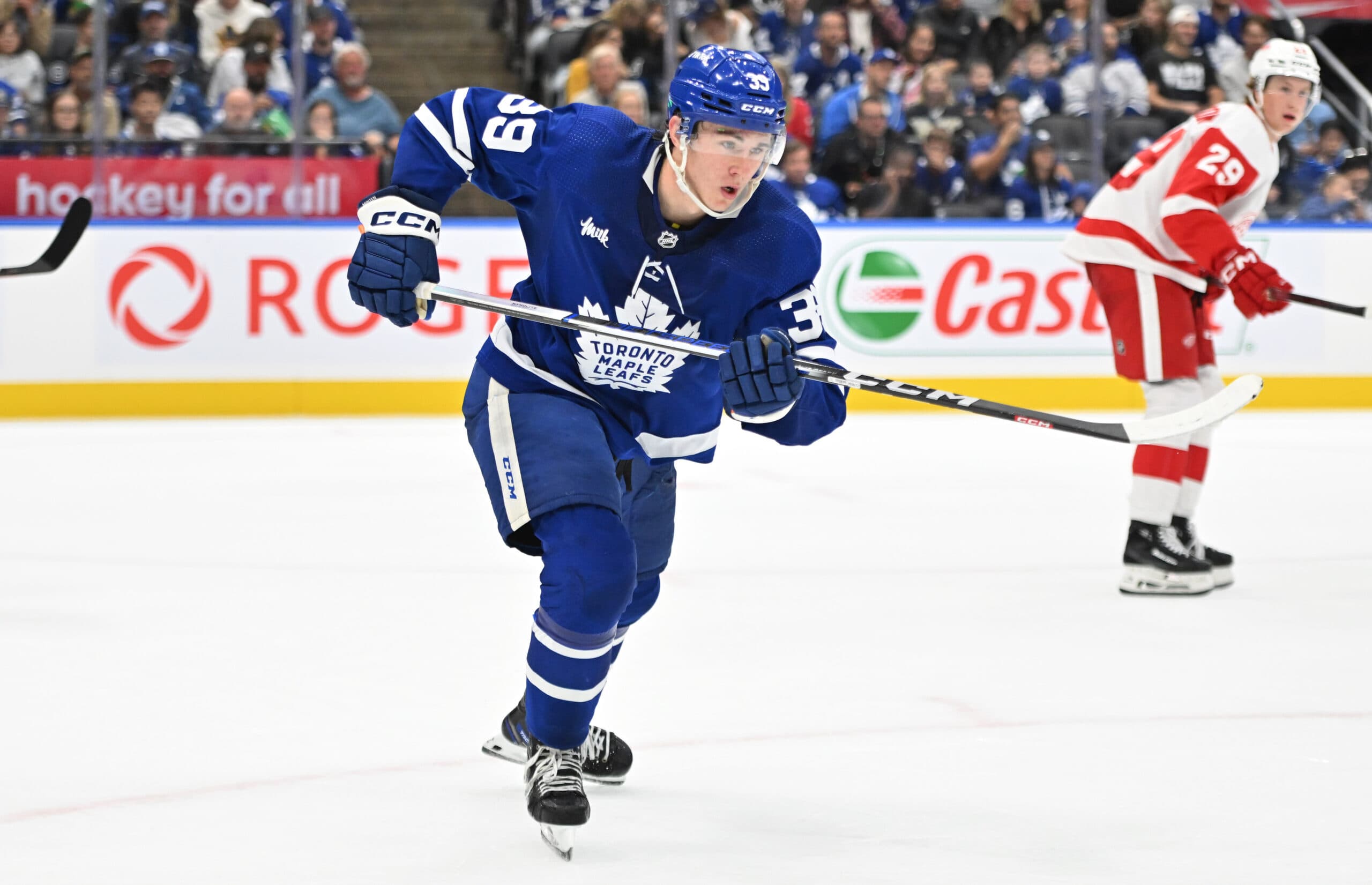 Photo credit:Dan Hamilton-USA TODAY Sports
After impressing the Maple Leafs' management and coaching staff in training camp, Fraser Minten earned a roster spot on opening night and played in his first NHL game. The 19-year-old would only get into four games this season before serving as a healthy scratch and was eventually sent back to the Kamloops Blazers of the WHL.
Minten was returned to junior with the expectation of big things, the first of those big things was announced by the Kamloops Blazers on social media this morning.
According to the Blazers' , they've announced Fraser Minten as the next captain of the Kamloops Blazers. Minten was an alternate captain for the Blazers last season, along with Drew Englot, Matthew Seminoff, Ethan Brandwood, Caedan Bankier, and Daylan Kuefler, with Dallas Stars prospect Logan Stankoven being the captain.
This will be Fraser's fourth season with the Blazers after debuting with them in the 2020-21 season, where he played in just 20 games, scoring four goals and adding 14 assists for 18 points. He would follow that solid production up by playing in 67 games the following season, scoring 20 goals and 35 assists for 55 points, and was also a key contributor for the team in the playoffs, where he registered 16 points in their 17 games.
Last season, Minten would set a career-high in goals, assists and points despite playing in 10 fewer games than the previous season. His 31 goals were good enough for third on his team, while his 67 points had him tied for fourth among his team ranks.
Minten, 19, is likely in his last year in junior with Kamloops and will more than likely make the Maple Leafs' roster next training camp, given his impressive camp this past September. The Vancouver native has loads of potential and has shown it in the limited games he's played in. His two-way game and maturity were impressive to watch during the preseason, but you can see he needs another year in junior before making the full-time jump to the NHL.