Maple Leafs rumours aplenty on Saturday's 32 Thoughts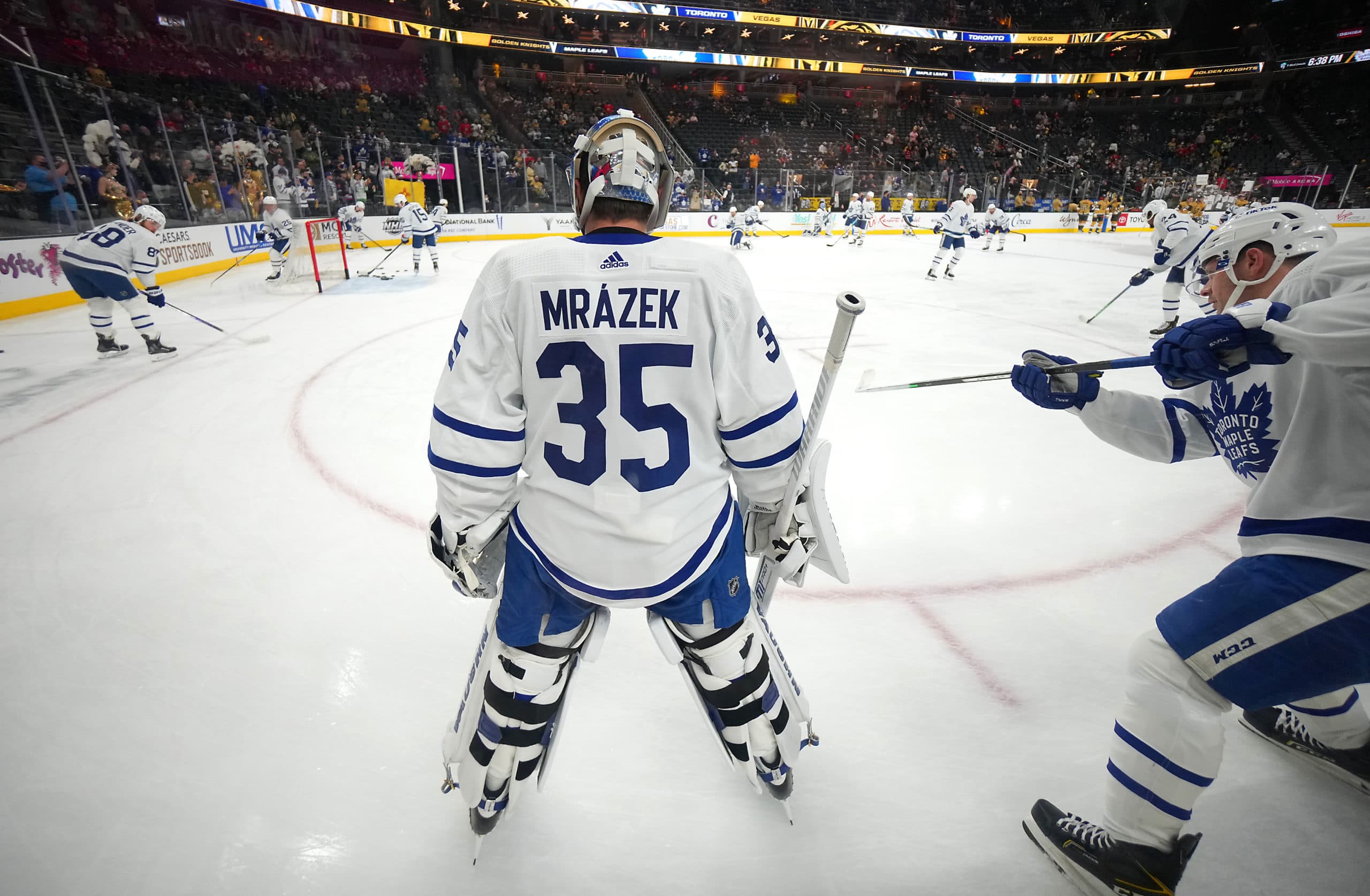 Photo credit:Stephen R. Sylvanie-USA TODAY Sports
During the segment, Jeff Marek discussed a few things, including what @Petr Mrazek's future looks like with Toronto.
"On Leafs netminders, watching [Petr] Mrazek tonight there's been a lot of speculation about the future of Mrazek with the Maple Leafs considering the Vezina-type season that @Jack Campbell is having. So I checked around on this and there's been no discussion that's been initiated by the Toronto Maple Leafs about [Petr] Mrazek. They see him as part of the program for this season.

"However, there have been some teams that have called the Maple Leafs and said 'Look, if you're looking to make a move with that goaltender, give us a call, we are interested.' So, very much, there is a marketplace for [Petr] Mrazek, but for Kyle Dubas, all goaltending decisions are summer decisions."

https://twitter.com/JeffMarek/status/1487622141319290880?s=20&t=gD4ESV0yU4OXtEt8lup86g
Marek didn't stop there in regards to netminders and the Maple Leafs. He said Toronto has been among a number of teams looking at Barrie Colts netminder, Mack Guzda.
"One more goaltender, there's a man by the name of [Mack] Guzda. He's an overage netminder, plays for the Barrie Colts of the OHL and that is someone the Maple Leafs are very much trying to sign. Their pursuit, I'm told, is very aggressive. They met with the netminder this week, I believe on Thursday. But they're not the only team trying to sign this netminder."
Guzda, in 14 games with the Colts this season has 11 wins and a .935 save percentage. Marek mentioned that each of the Penguins, Predators, and Rangers are all front-runners, while the Islanders, Ducks, and Hurricanes remain "interested."
After the goaltender conversations ended on the segment, Elliotte Friedman said Toronto was looking into Anaheim Ducks defenceman, @Josh Manson.
"First of all, [Josh] Manson was injured in our opener today, Ottawa/Anaheim. That'll be an interesting one to watch just in terms of how long he's going to be out. He's an unrestricted free agent to be. There is interest and Toronto was one of the teams believed to be looking at Manson, if he's interested in coming there."
The 30-year-old left Saturday afternoon's game with an upper-body injury after going into the boards awkwardly with @Brady Tkachuk. Manson has been linked to Toronto earlier this season and would be an interesting addition to their back-end.
Each of the three reports are equally intriguing. The Maple Leafs have received calls on Mrazek, but are electing to wait until the off-season. Toronto has met with a goaltender who's having a great season in the OHL, and if they were to sign him, it would add to their goaltending prospect depth.
And again, Manson, who I believe would make Toronto's defence even stronger.
It'll be interesting to see if any of these become a reality or if they simmer out.