Maple Leafs show their love for Rodion Amirov in his fight for his health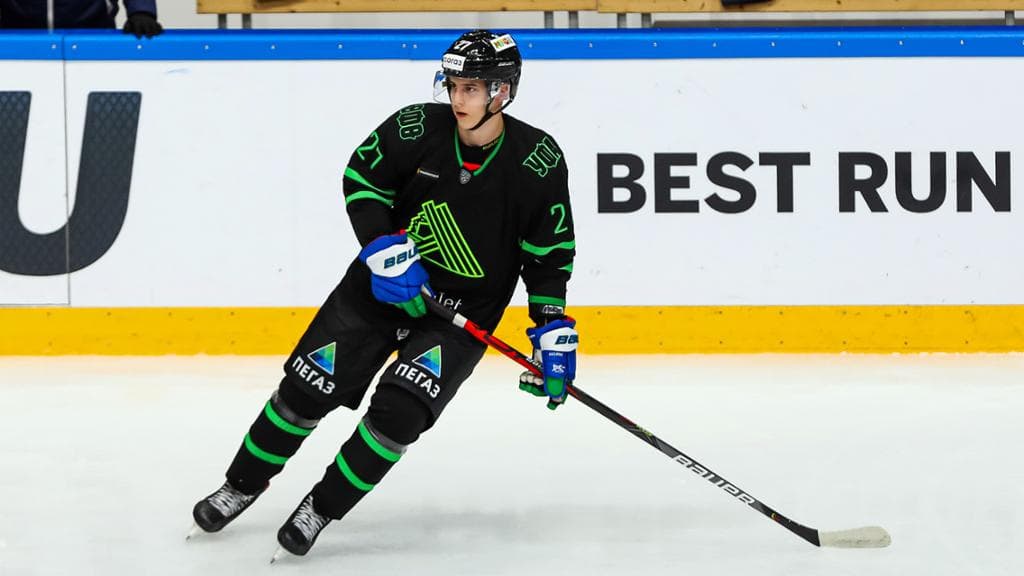 Before the Toronto Maple Leafs began their morning skate to prepare for the Minnesota Wild, the club filmed a video tribute for prospect Rodion Amirov.
On Wednesday morning, Maple Leafs general manager announced their first-round draft selection from the 2020 NHL Draft was diagnosed with a brain tumor.
"Rodion is currently undergoing treatment at a medical facility in Germany and will not return to play for the remainder of the season," Dubas said as part of a longer statement about the news.
Amirov has played this season Salavat Ufa of the KHL but suffered an injury to open the season and other symptoms emerged during his recovery that eventually led to his current diagnosis.
The players on the Maple Leafs were made aware of Amirov's news shortly after the team's 4-3 overtime loss to the Columbus Blue Jackets on Tuesday.
The result of that didn't go our way and everything just kind of shifted and focused on hearing that news and hoping the best for him and thinking the world of him," Maple Leafs captain John Tavares said on Thursday. "He's deeply with us in our thoughts and wish him the best and know he's fighting hard and doing a great job staying upbeat and positive and working toward that."
In the video tribute, Tavares speaks for the club while all of his teammates bang their sticks on the ice in support and solidary for Amirov.
"It was nice of John (Tavares) to take the lead on that," Maple Leafs head coach Sheldon Keefe said who was also encouraged for the support fans of the club showed for Amirov. "Perhaps the biggest news is just reading some of the things that came out yesterday and the support of our fans and our community that are with him.
"But I guess the most important thing is just the attitude that he's taking in this to set an example for others going through things but to also help fuel his fight through this. It's a terrible situation. He seems to be handling it very well. He's got lots of love and support."
Amirov hasn't had a chance to meet most of his potential teammates. Drafted during the pandemic, the player stayed overseas and hasn't been able to take part in a training camp with the club. Amirov did visit Toronto during the Maple Leafs' first-round series loss to the Montreal Canadiens.
That includes Rasmus Sandin, who is just a year older than Amirov.
"It's tough to take in, too, that he's such a young guy that has his whole future ahead of him," Sandin said. "It's obviously tough news for him, but we're all with him on this and we want to send our best and brightest to him and we wish him all the best."
https://www.instagram.com/tv/CaXXd9Kl7FM/?utm_source=ig_web_copy_link
https://www.instagram.com/tv/CaXXd9Kl7FM/?utm_source=ig_web_copy_link
https://www.instagram.com/tv/CaXXd9Kl7FM/?utm_source=ig_web_copy_link