Maple Leafs sign Calle Järnkrok to four-year, $2.1 million AAV contract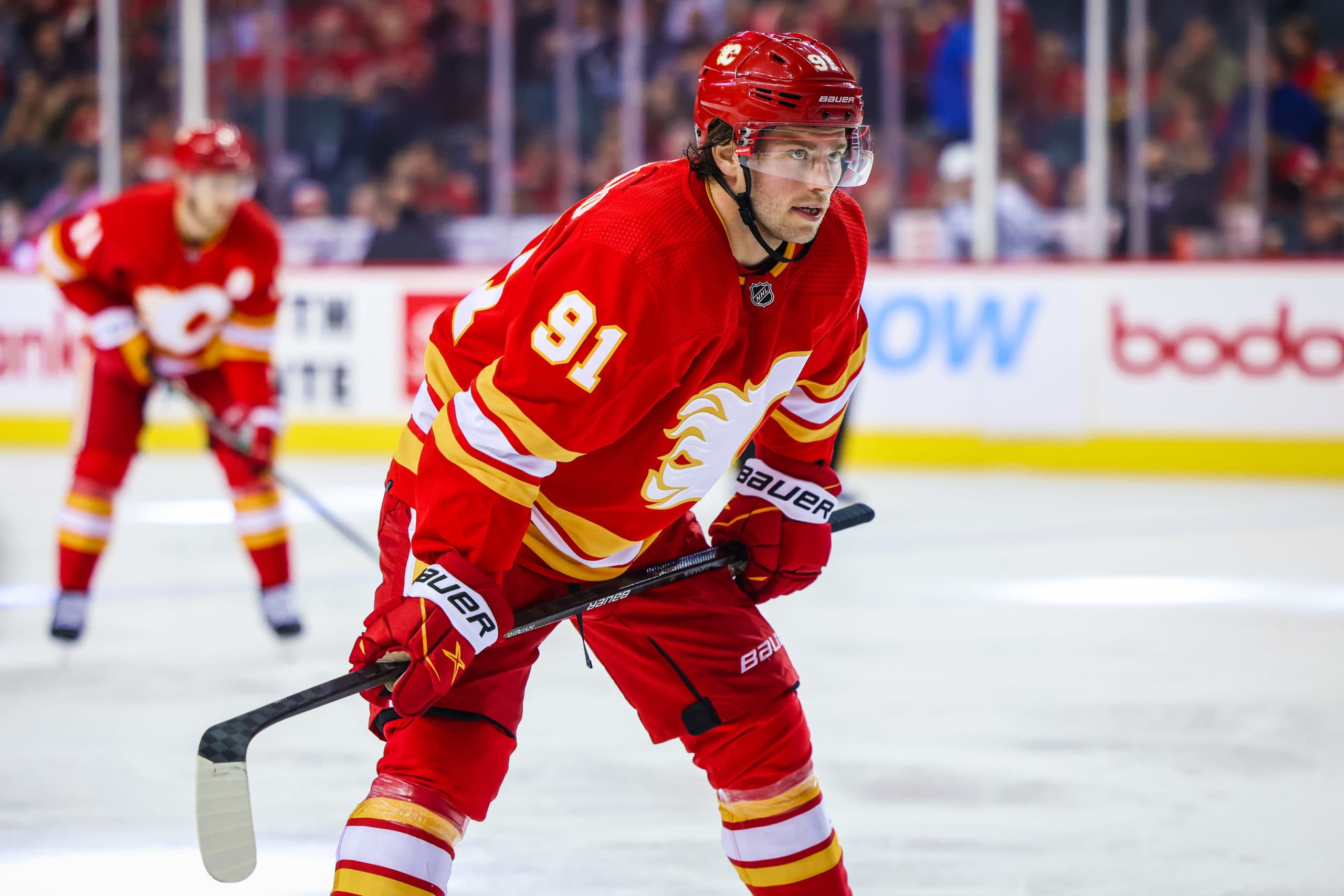 Photo credit:© Sergei Belski-USA TODAY Sports
The Maple Leafs announced on Friday that the club has signed forward Calle Järnkrok to a four-year contract, carrying an annual cap hit of $2.1 million dollars. Järnkrok split last season between Seattle and Calgary, registering 12 goals and 18 assists in 66 games before adding another four points in 12 postseason contests for the Flames.
A native of Sweden, the soon-to-be 31-year-old Järnkrok has suited up in 574 regular season NHL games over nine seasons between Nashville, Seattle, and Calgary, tallying 106 goals to go along with 135 assists for his career. He is known more as a versatile player who can play down the middle or on the wing while providing solid defensive value.
Järnkrok isn't a huge offense driver but has shown the ability to finish scoring chances, netting 15 or more goals four times in his career. He blends good speed with a quality release to be an effective secondary scoring option who can fill various roles up and down the lineup. While his greatest contributions will come on the defensive side of the puck, Järnkrok should inject a bit more scoring touch to the Leafs' bottom-six forward group.
At first glance, Järnkrok looks like a great fit to replace some of what Ondřej Kaše provided to the club last season while playing alongside David Kämpf and shouldering difficult minutes against other teams' best players. Järnkrok doesn't carry the same kind of injury history as Kaše and as a result, provides a bit more certainty for the Leafs as they continue to build out their lineup.
With a four-year term, Järnkrok is locked in longer than any player on the Leafs' roster aside from Morgan Rielly, whose eight-year extension kicks in this coming season.
Alex Kerfoot has just one year remaining on his current contract, and if the club decides to shop him around in an effort to clear additional salary cap space, the Leafs now have a suitable replacement on the roster moving forward. Järnkrok's $2.1 million cap hit is more cost-effective for a player in that role than Kerfoot's $3.5 million, and the Leafs might look to recoup assets rather than letting Kerfoot walk as an unrestricted free agent next summer. Additionally, the signing of Järnkrok provides the club with some insurance in the event they can't work out a deal with restricted free agent Pierre Engvall.
With Järnkrok now in the fold and assuming that Nick Robertson and Wayne Simmonds are on the opening night roster, the Leafs currently have around $2.2 million in remaining cap space to sign both Engvall and Rasmus Sandin, which would give them a 21-man roster. That number may not be enough to sign either of them, let alone both of them, so it feels like there are additional moves coming at some point. Stay tuned.
(Statistics from EliteProspects.com)