Maple Leafs sign Zach Aston-Reese to a PTO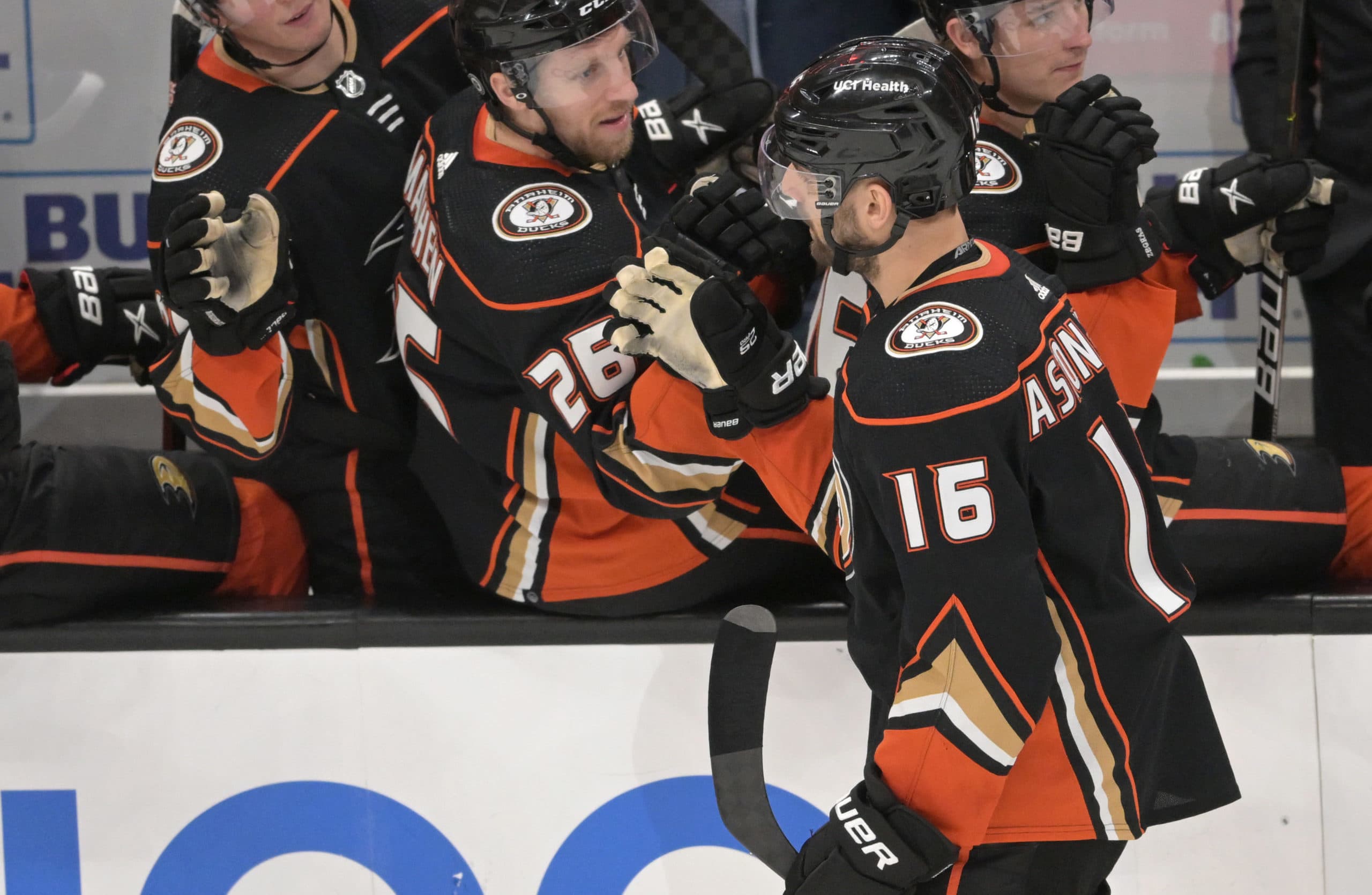 Photo credit:Jayne Kamin-Oncea-USA TODAY Sports
Finally, after weeks of no news surrounding the Maple Leafs, we finally have something to talk about. And it involves a pretty fascinating player.
The Maple Leafs have signed Zach Aston-Reese to a PTO just a few weeks prior to their training camp opening up. The 28-year-old played with both the Pittsburg Penguins and Anaheim Ducks last season, scoring 15 points in 69 games.
This move makes a lot of sense for both Toronto and Aston-Reese. It would begin with making Toronto's training camp a lot more competitive, since it seems like there's only fourth line spots open at the moment.
The 28-year-old would also bring something different to the team — similar to Nicolas Aube-Kubel.
A fourth line player who's most definitely not afraid to throw his body around, while also being able to contribute offensively. If Aston-Reese were to join the Maple Leafs, be it on a contract or a PTO, he'd be the heaviest hitter within the organization.
Last season, the 28-year-old finished with the 16th most hits in the entire NHL with 231 in 69 games. On Toronto's roster, that would put him in first place by a long shot — 83 hits ahead of Wayne Simmonds.
Comparing the two of Aston-Reese and Aube-Kubel, you can see that they won't be the most offensive players. Aube-Kubel has more offensive upside than Aston-Reese, but the two will likely bring you the same thing — hits.
Prior to free agency, I wrote a little more on Aston-Reese and why he makes so much sense Toronto. (This was obviously before the signing of Calle Jarnkrok.)
What the 28-year-old will also bring is defensive awareness. Aston-Reese is very good at neutralizing the play in his own zone and it's something the fourth line will need a lot. Pairing him up with Aube-Kubel would be an intriguing test within the bottom half of Toronto's lineup.
Not having the most points last year, Aston-Reese is also the perfect candidate to have a turnaround season. There's a lot of potential upside when it comes to this fourth line — possibly even a force to be reckoned with throughout the year.
What's most interesting about this signing is the amount of contract slots Toronto has available at the moment. Without Rasmus Sandin signed, the Maple Leafs are at a total of 48 contracts — meaning they'll hit the maximum of 50 if both Sandin and Aston-Reese sign.
With only a few weeks until Maple Leafs training camp opens up, things just got a little more interesting.