Maple Leafs still looking at adding multiple pieces ahead of the trade deadline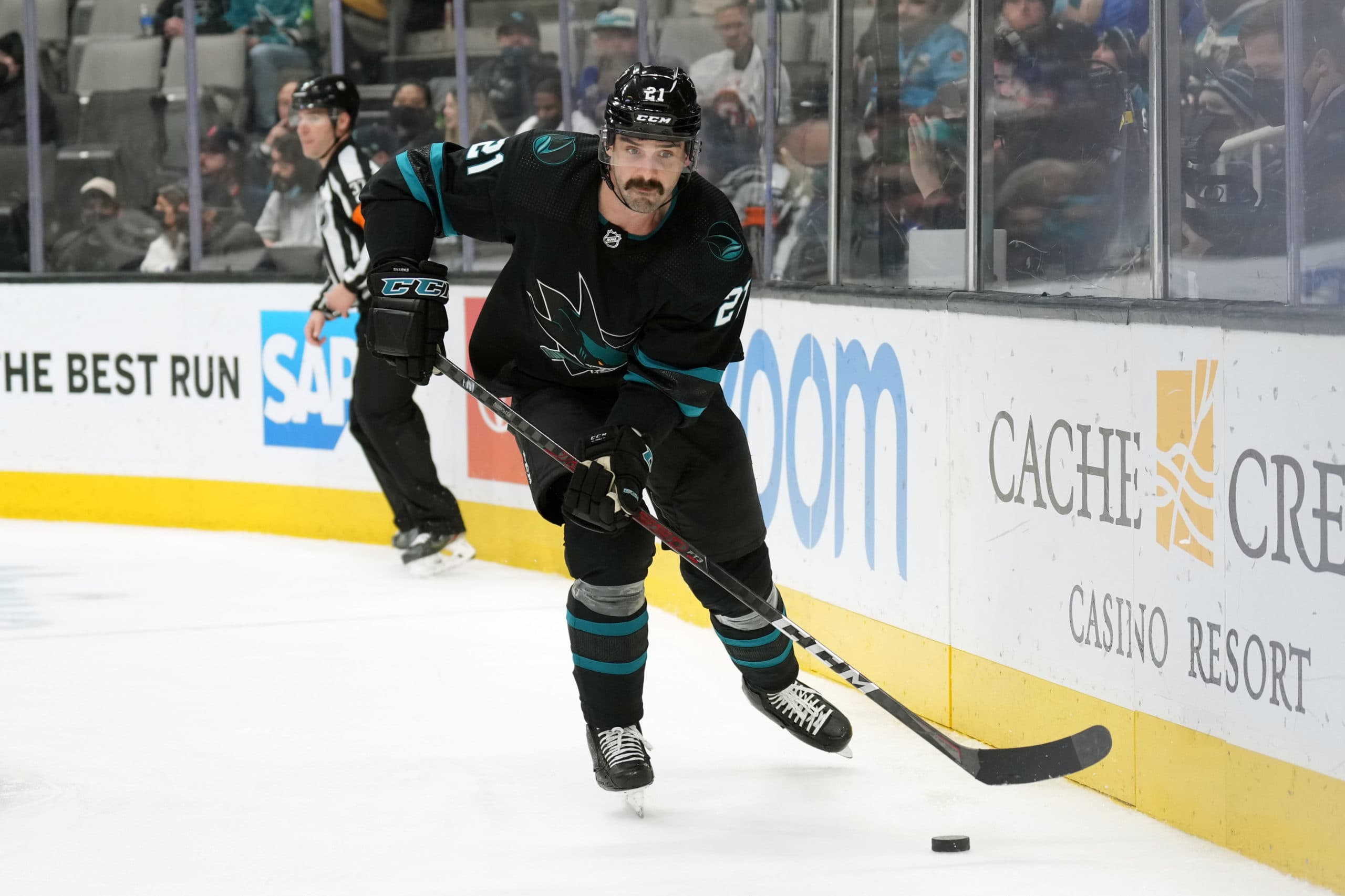 Photo credit:Darren Yamashita-USA TODAY Sports
With five days remaining until trade deadline day, rumours are swirling like crazy around the Maple Leafs. They might just be coming down as fast as the snow was in Toronto this winter.
On Tuesday evening during TSN's Insider Trading, there were a number of topics discussed regarding the Maple Leafs. The first was that Toronto has checked in with the San Jose Sharks regarding defenceman Jacob Middleton.
Pierre LeBrun on TSN's Insider Trading:

"The Toronto Maple Leafs are among the Eastern Conference teams that I'm told have checked in on Jacob Middleton. I think the Leafs have some interest. All kinds of reasons why his physicality on the left-side would be of use to Toronto."
Middleton has played the fourth-most minutes on San Jose's blue line this season, skating on the top pair with Brent Burns. The 26-year-old has the second-best GF% at five-on-five this season (50.98), only behind Erik Karlsson who has a GF% of 51.92. Middleton's CF% at five-on-five, though, is a 46.70, which would place him behind every defenceman the Maple Leafs have iced this season.
Middleton has only played 55 NHL games and has come away with 12 points in that span.
This would be an interesting move for the Maple Leafs since they already have three left-shot defencemen who can contribute on any given night. This could be a stop gap that's put in place in case there's an injury, but many think that if Toronto wants to take the next step, they need to acquire a top-four defenceman.
With the amount of games that Middleton has played, this would be a massive risk for Kyle Dubas and the Maple Leafs.
After LeBrun discussed Middleton, TSN's Chris Johnston would continue the conversation regarding what Toronto's plans might be ahead of the deadline. They might even go for multiple assets.
Chris Johnston:

"In Toronto's interest there is a reminder, every day is a new day. Because it was just a week-and-a-half ago that Kyle Dubas said to the reporters that he felt that he had just room for one move at the deadline, to add one player. And I don't believe that's any longer the case. Look, a lot has played out for the Leafs in the last ten days, obviously Jack Campbell's gone down with injury, they've had some trouble at that position, and my sources suggest that the Leafs are still looking at upgrades at all three positions in their lineup. And to make any of this money work, of course, they're going to have to trade someone off their roster, if they do make multiple additions. But that does seem to be at least a possibility here with six days to the deadline."
When looking at other players that Toronto has reportedly looked into, Tyler Motte's name comes to the forefront. According to Elliotte Friedman on Tuesday, the Maple Leafs have at least looked into adding Motte to the lineup to create offense on the fourth line.
I don't know how likely that is, but Rick Dhaliwal on Donnie & Dhali reported that the Canucks would need to be offered a top-40 pick just to think about trading Motte.
After Erik Källgren's first career win and shutout in his first NHL game, I wonder how much the Maple Leafs think about putting him back in on Thursday vs. Carolina. The 25-year-old looked very strong and could bring the same game to Scotiabank Arena on St. Patrick's Day. If he does play again, and has a good game, does Toronto rethink their goaltending? Would they still look at making a trade?
The next five days are going to be incredibly interesting, especially if Toronto does acquire multiple players. Kyle Dubas hasn't made any big moves since Nick Foligno last season, unless that doesn't count. If you want to go further back than that, then look at the Jack Campbell trade in February of 2020.
This has the potential to be Dubas' biggest deadline yet, but will he make it that?