Maple Leafs visit the Motor City as their preseason wraps up: Maple Leafs pregame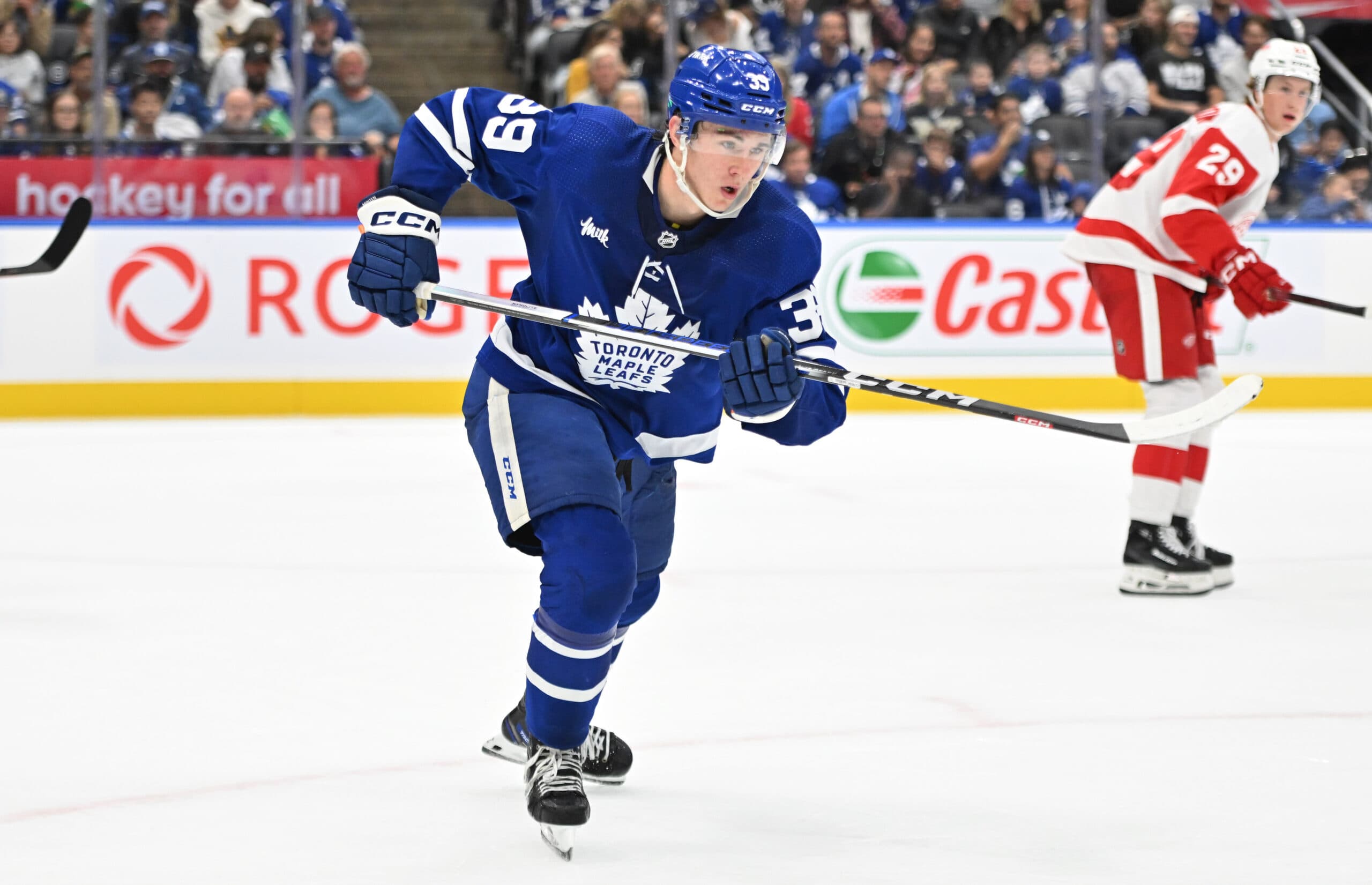 Photo credit:Dan Hamilton-USA TODAY Sports
We have finally reached the end of the preseason schedule, as the Toronto Maple Leafs are in Detroit tonight to play the Red Wings for the second time in three nights.
These two teams played in Toronto Thursday night, and it was the Maple Leafs squeaking out a 4-3 overtime win to secure their fourth win of the preseason.
Tonight, both teams will have opposite lineups from Thursday night's contest. I'll have more on that below.
Maple Leafs' lineup:
In Thursday's game, we saw Toronto go with another NHL-heavy lineup with a couple of players fighting for spots or continuing to showcase what they got (Fraser Minten)
Tonight, it's the opposite. Toronto has elected to go with an AHL-heavy lineup after the Red Wings went with their AHL-heavy lineup last game.
As seen above from a post by the Maple Leafs PR account on X, many Marlies players on tonight's roster got recalled for tonight's game.
Calle Jarnkrok, Sam Lafferty, Noah Gregor and Joseph Woll are the everyday NHL players who will play tonight, and you have guys like Nick Robertson and Fraser Minten who continue to fight/showcase what they got as training camp is coming to a close.
Opponents lineup:
As I said above, the Red Wings went with their AHL-heavy lineup in Toronto when the Maple Leafs went with their NHL-heavy lineup, so it's now the Red Wings' turn to go with their NHL-heavy lineup in front of their home fans.
There are many notable players in Detroit's lineup tonight.
You have newly acquired Alex DeBrincat, JT Compher, Daniel Sprong, Shayne Gostisbehere and Jeff Petry, who will suit up for the preseason finale, and you have the other regulars in their lineup like Dylan Larkin, Andrew Copp, David Perron and Moritz Seider.
Players to watch:
With the big guys taking a seat in the preseason finale and tonight's roster being AHL-heavy, there are only a couple of players to watch, in my opinion, during tonight's game.
Nick Robertson and Fraser Minten are two obvious choices.
Robertson, who hasn't impressed me a ton this training camp outside of some flashes of brilliance, has a final chance to convince Sheldon Keefe, his coaching staff and management that he deserves a roster spot come opening night.
He hasn't looked consistently good in the games he's played in like the other youngsters, Matthew Knies and even Fraser Minten.
For Minten, it's just continuing what you have been doing all camp long. He has shown a very mature side to his game at 19 years old. On a line with Knies, those two have shown their ability to not only create scoring chances and look pretty in the offensive zone but Minten's defensive game and tenacity on the puck allow him to be very useful in all three zones and has impressed a lot of people with his two-way game.
The last player to watch would be Joseph Woll. Woll is scheduled to play the entire 60 minutes tonight, and it would be just his second appearance of the preseason and first full game.
You can catch the game tonight at 7:00 pm ET/4:00 pm PT on TSN4.