Maple Leafs vs. Lightning: Who has the advantage on special teams?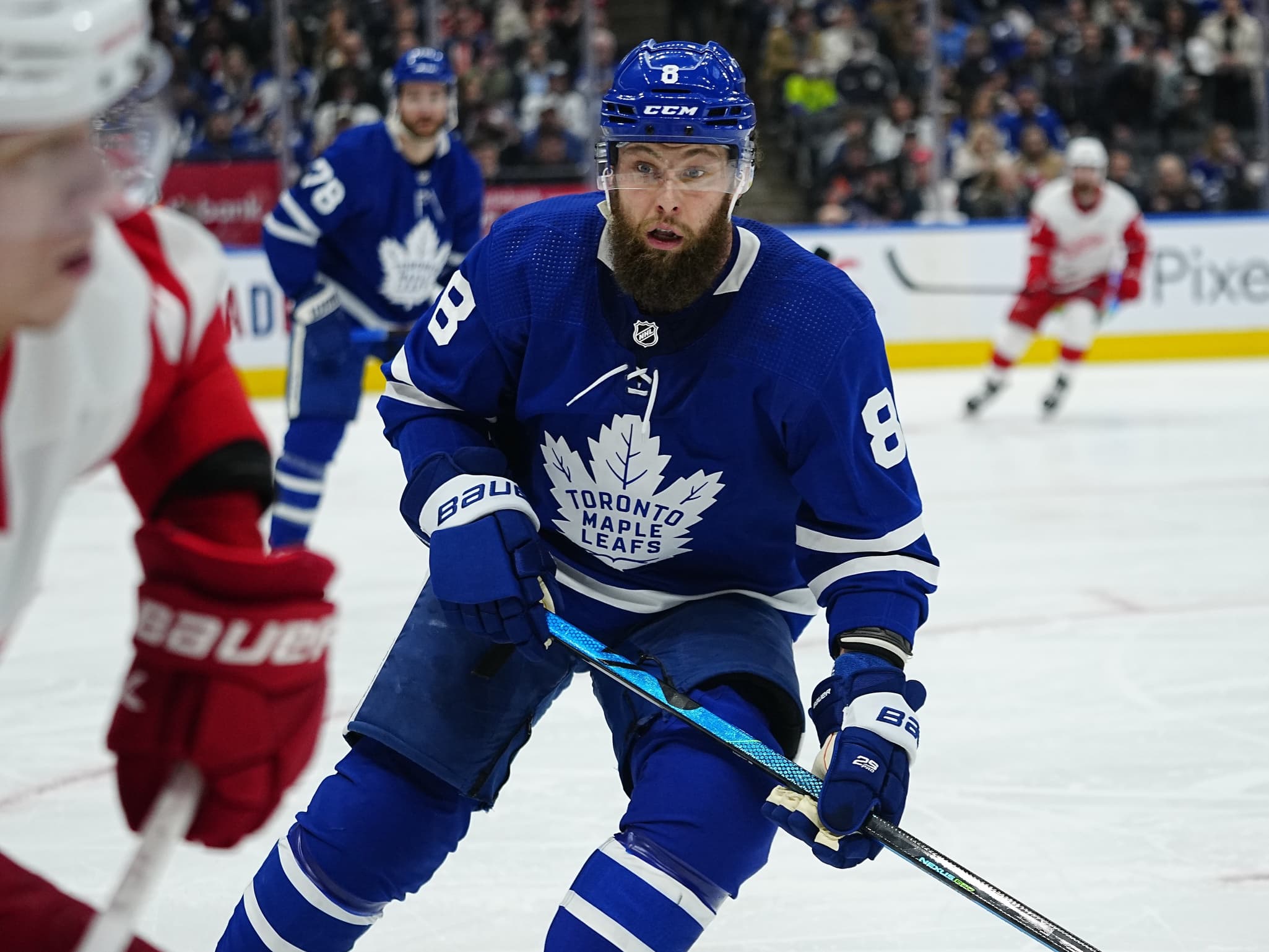 Photo credit:© John E. Sokolowski-USA TODAY Sports
What is it they say about unstoppable forces and immovable objects? The round one matchup between the Maple Leafs and Lightning is one between two dominant even-strength teams who tend to control their games at 5v5. Both teams ended the season with results above 50% in advanced metrics like Shot Attempt Share (CF%), Unblocked Shot Attempt Share (FF%), Shot Share (SF%), Goal Share (GF%), and Expected Goal Share (xGF%).
Even strength is going to be a battle where the two teams may play to a split. Where this series may be won, is on special teams.
Powerplay
Toronto
The Leafs finished the 2021-22 season with the league's top powerplay, clicking at a 27.3% rate that was good for the fourth-best powerplay success rate in the league over the last five seasons. Leading the way was their first unit of @Auston Matthews, @Mitch Marner, @John Tavares, @William Nylander, and @Morgan Rielly, whose fluid, shapeless, and unpredictable powerplay formation twisted opponents in knots. You may be surprised to know that Nylander lead the first unit Leafs in points-per-60 on the powerplay with 7.6 points for every hour on the man advantage, with Matthews coming in at 7.5, Tavares at 6.6, Marner at 6.5, and Rielly at 5.34.
What's most ironic about the Leafs' powerplay success this season, under the guidance of new assistant coach Spencer Carbery, is that components of it were taken from their first-round opponent's powerplay strategy. In fact, Carbery had Marner watch footage of @Brayden Point to see how Point's mobility in the slot opened him up for more scoring opportunities while pulling defenders towards him, and away from his teammates. The Leafs also incorporated a low-to-high pass element to their arsenal that was a cornerstone of Tampa's powerplay strategy. It will look very familiar to Tampa.
It's hard to maintain a powerplay's success throughout an entire season, and ebbs and flows are to be expected, but one thing that may concern fans is that the Maple Leafs had a 14.7% powerplay success rate over their final ten games of the season. Some of that may have been the result of trying new things in the dying days of the season, but the numbers show their powerplay is not coming into the postseason clicking on all cylinders.
Tampa Bay
The Lightning ended the 2021-22 season with the league's eighth-best powerplay at a success rate of 23.9%. Their first unit is a scary five-headed monster comprised of @Nikita Kucherov, @Steven Stamkos, @Brayden Point, @Alex Killorn, and @Victor Hedman.
Kucherov, who played just 47 games this season, is an absolute assassin on the powerplay. His 9.34 points-per-60 on the powerplay was second only to @Artemi Panarin's 9.69. He formed a lethal man advantage combo with Hedman, whose 7.18 P/60 was fourth among defencemen and 38 powerplay points were third-best in the league among all skaters. Rounding out the rest of the unit's P/60 numbers was Stamkos at 6.64, Point at 5.62, and Killorn at 3.20.
While Tampa's powerplay finished eighth overall, I would be remiss if I did not mention the torrid pace with which they ended the season. Over 16 games in April, Tampa's powerplay clicked at a rate of 32.7% (by comparison, the Leafs had 17.7% in 15 games) with Kucherov (13), Hedman (12), and Stamkos (10) landing 1-2-3 in powerplay points among all NHLers. The Lightning went 40.0% over their last 10 games.
Tampa seems to be content preying upon the officials' insistence of evening up calls: they finished second in both penalties drawn and penalties taken this season. Their 259 powerplay opportunities, 28 more than the Leafs, ranked third in the NHL. The Leafs should get plenty of looks on the powerplay this series due to Tampa's propensity for the rough stuff, but just expect the officials to look to even things up as much as they can.
Penalty Kill
Toronto
When you dive a little deeper into the Maple Leafs' eighth-ranked penalty kill (82.1%), you're left with a tremendous sense of what could have been. The Leafs absolutely stifled opposing powerplay units to the tune of the second-lowest shot attempts against-per-60 (CA/60) and third-lowest expected goals against-per-60 (xGA/60) in the league, but their shorthanded goaltending was 16th-best in the league. Essentially, shorthanded goaltending undid a lot of the Leafs' elite shot and chance suppression.
The Leafs employed an aggressive penalty-killing approach this season, utilizing speedy forwards to pressure and disrupt opposing powerplays. Their tenacity paid off, as the Leafs led the league in shorthanded goals with 13.
Like their powerplay, the Leafs' PK did not end the season on a high note, posting a 71.4% over the last ten games of the season. This was not helped by Tampa, who went 3-for-5 in their 8-1 rout of the Leafs on April 21st.
Most commonly-used forwards: @David Kampf (2:29 SH TOI/GP), @Mitch Marner (2:00), @Alex Kerfoot (1:44), @Ilya Mikheyev (1:24)
Most commonly-used defencemen: @Jake Muzzin (2:36), @Justin Holl (2:29), TJ Brodie (2:17), @Morgan Rielly (1:41)
Tampa Bay
The Lightning's penalty kill was eleventh-best in the NHL this season, with a kill rate of 80.6%. That's worse than the Leafs, but over a playoff series that 1.5% gap between kills is essentially meaningless: if both teams had to kill 20 penalties at this rate, the difference in goals allowed would be around one-third of a goal.
If there's one chink in @Andrei Vasilevskiy's armour, it may be while shorthanded. His shorthanded save percentage of 0.866 was 15th among 24 goalies with 200+ minutes of shorthanded ice time and fell behind @Jack Campbell's rate of 0.890.
Similar to the Maple Leafs, Tampa's PK ended the season on a low, going 73.3% over the final stretch of ten games.
Most commonly-used forwards: @Pierre-Edouard Bellemare (2:35 SH TOI/GP), @Anthony Cirelli (2:06), @Nick Paul (1:54), @Alex Killorn (1:45)
Most commonly-used defencemen: @Ryan McDonagh (3:15), @Erik Cernak (2:49), @Mikhail Sergachev (2:06), @Victor Hedman (2:01)