Marlies and Me: Rich Clune captaincy, Toronto welcomes Alex Galchenyuk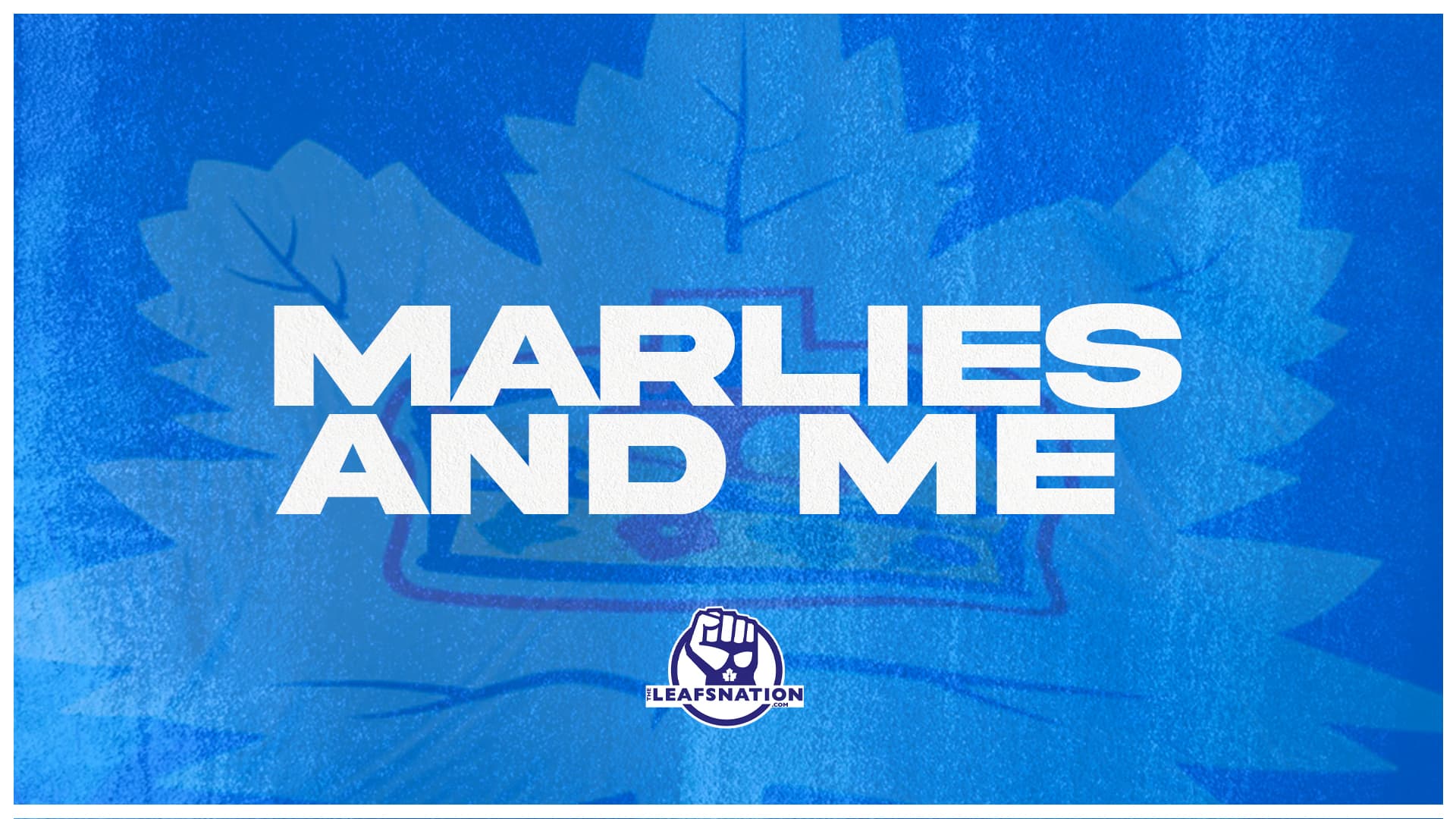 Photo credit:Nick Barden
It's been 20 days since the start of the Toronto Marlies season, which has seen them play 12 times in that span. With the new Canadian Division, the Marlies have only played two teams thus far. Six games against the Manitoba Moose (4-2-0-0), six games against the Stockton Heat (2-4-0-0).
The Calgary Flames affiliate has been their toughest of the two, outscoring Toronto 23-19 in six games. Although it may not show it, Stockton fights hard and makes it difficult for the Marlies to keep, or even gain a lead at any point in a game.
After a road trip, where Toronto learned to play with new players, another one arrived in @Alex Galchenyuk. Through four games at the Coca-Cola Coliseum, he has four points in four games — pretty good. From game one on you could see how highly skilled the 27-year-old is.
Toronto acquired him on February 15th from the Carolina Hurricanes in exchange for
Egor Korshkov
and
David Warsofsky. Galchenyuk was sent down in order to get some playing time, get comfortable and see if the Maple Leafs can tap into some of his skillsets and make him a more dominant player.
"He's come in here, he's bought in from day one, he's been a great teammate." Said Marlies head coach, Greg Moore after Saturday's loss to the Stockton Heat. "His competitiveness is radiating through the locker room. He came into this game — a man on a mission and you could tell in second intermission that he wanted to be the game changer and make a difference and he definitely went out there and stepped up in a huge way. He's a special player."
What sticks out to me, after watching him play in these last four games is how skilled of a playmaker he is. Wherever Galchenyuk is on the ice, he's finding someone and setting them up for a good scoring chance.
Even some of the players are taking notice to how good he is, "[his] first game back in over a month and he's going between the legs on the power play for a pass to the top," said Colt Conrad of Galchenyuk, "so that's kind of the things that a guy like that can make and you're just sitting back and try to enjoy it all."
Anyone and everyone is watching to see what the 27-year-old does in his stint with the Marlies before possibly getting an opportunity with the Maple Leafs later on this season. Another player who's looking for that same opportunity — Nick Robertson.
The 19-year-old has missed the last two games due to an oblique injury, which Greg Moore says is minor and Robertson is day-to-day. His impact is felt throughout this team and whenever someone is asked about him, they give him high praise about his work ethic and how good he can be.
And finally, the story of the week.
On Monday morning, Rich Clune was named the ninth captain in Marlies franchise history. Over the last few weeks, I've spoken to a number of players on the team about Clune's impact and they've all said that he's been one of the first players to greet them and someone who's a massive part of the Marlies.
"He has the full respect of everybody, he's lived an incredible life. The relationships he's built with the players, his approach every day and how hard he works." Moore said after Monday night's game. "Presenting that with him this morning, it was difficult to get the words out and find the right words. I actually was nervous to give the speech. Just because I don't know if I could have done him justice to be honest with the right words. He means so much to this organization."
Clune joined the Marlies back in the 2015-16 season, where he played a short stint with the Maple Leafs before coming down. Ever since he's been with the team, he's had an 'A' on his jersey, but now he's the captain and the leader of the Toronto Marlies.
"My decision to come here six years ago was the best decision I've ever made in my career." Said Clune after being asked about the captaincy. "Just to be a part of this organization, I'm extremely fortunate to be acknowledged as the captain this year. It's obviously a great honour."
Everybody throughout the Maple Leafs organization always has nice words to say about Clune, and so they should — he's an incredible person. The journey he's been on and the career he's made for himself is a phenomenal story and the Marlies couldn't be luckier to have him. He's someone special.