Marlies and Me: Alex Steeves continues to impress early in first pro season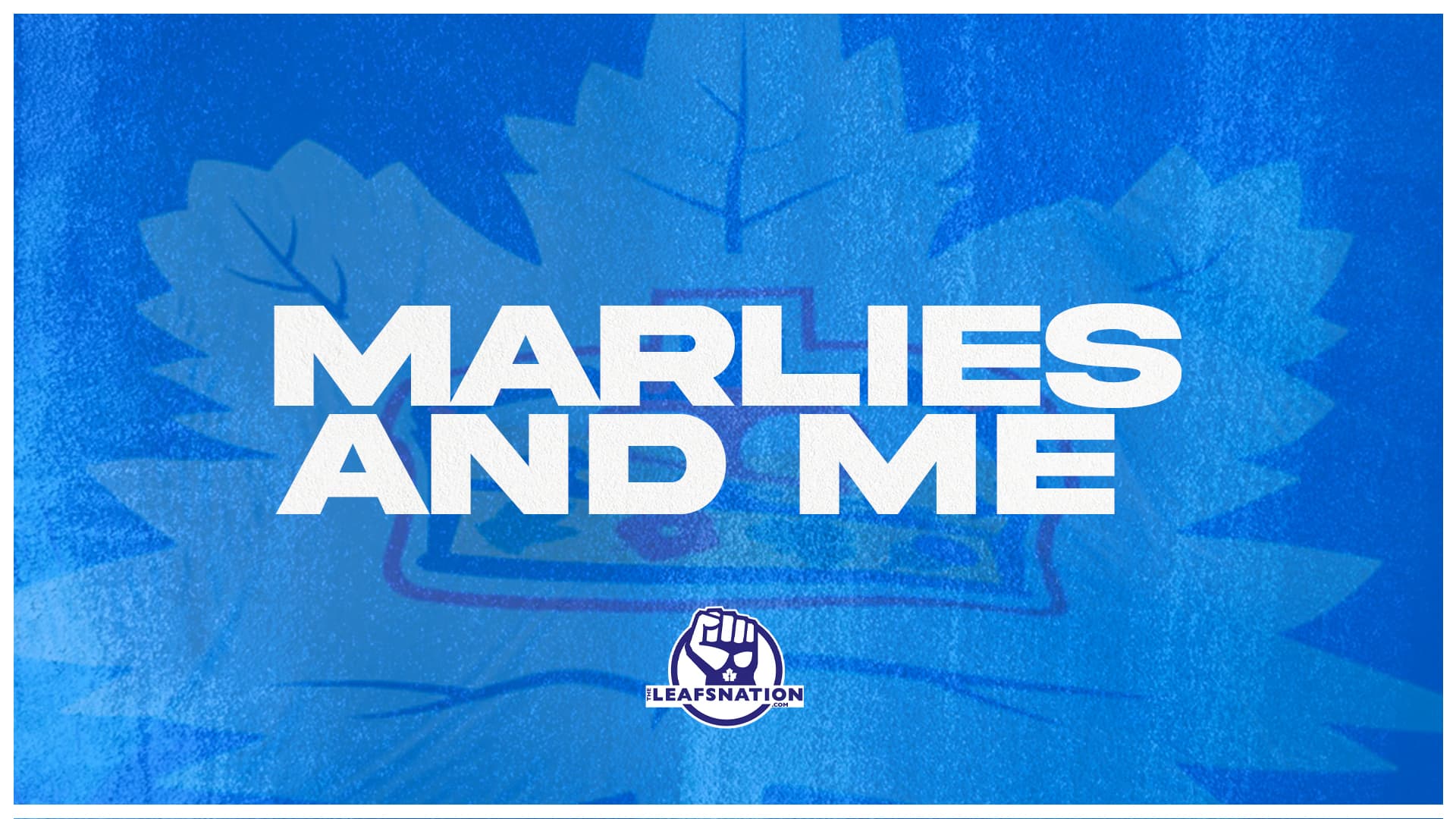 Photo credit:Nick Barden
Last week, it was "Meet Alex Steeves." This week, it's all about Steeves, again.
Since I've started covering the Toronto Marlies, one of the things I've discovered is just how hard the AHL is. Some players come into the league and make an impact right away, and others may not. The key is to keep being consistent, which is challenging in the AHL.
Not Steeves, though.
If you remember from last week, Steeves spoke about how he wanted to return and "dominate." In my honest opinion, I thought he would've cooled off by now. Yet here we are, four games into his first pro season, and he has five goals and one assist. He's played incredibly well.
The week
It started with a few practices before the Marlies headed on their first American road trip since the pandemic began. Toronto played back-to-backs in Rochester and then Utica.
One of the most striking notes was regarding the Leafs and their decision to call up @Joseph Woll instead of @Michael Hutchinson. I'm not sure what's going on there, but it seems like the organization is high on Woll, and they want to give him a chance in the NHL.
The 23-year-old believes he's ready.
"The past couple of years have been a little weird with how COVID's been, but I think that's afforded me a lot of opportunity to work on some stuff that I don't think I would have paid a lot of attention to." Said Woll at Leafs practice on Sunday. "It's been a long road and I feel ready."
With Woll out of the mix for Friday and Saturday's game, the Marlies ran with @Erik Källgren on Friday and Hutchinson on Saturday.
Toronto won their first game of the back-to-back, beating the Rochester Americans 4-1. @Brett Seney, @Josh Ho-Sang, @Mikhail Abramov, and Steeves each scored a goal.
One of the biggest stories of the night and arguably this season so far is Källgren's performance.
He stopped 30 of 31 shots in this game and currently has a .910 save percentage through six games this season. If Woll continues to prove that he's ready for an NHL role, it might be Källgren's net for the future.
Game two
After Friday's game, Toronto headed more east to take on the Utica Comets, an undefeated team this year. And it would stay that way.
Toronto lost 5-2, but two of those goals came from empty nets.
It seemed like every chance the Marlies would score on, Utica would come right back and do the same. Steeves had the only two goals in the game, and he currently has Toronto's last three goals.
One of the biggest reasons for the loss was penalty troubles. Utica had four power plays in the first period alone, with one more in the third period. They were able to score on two of those opportunities.
"We started getting into some penalty trouble at the end of the first, which is something we've discussed a lot." Said Greg Moore after Saturday's game. "We've got to make sure we clean that out of our game because in these games where we're playing top opponents who are undefeated, we can play with them, we can win hockey games, but if we're gonna continue to take penalties, especially the stick infractions, it just puts us behind a little bit."
The Marlies are tied for second in their division for time shorthanded. It's something that Moore has spoken about in length, and it was a problem last season too.
It'll be interesting to see moving forward if they can fix that issue of their game.
For now, the team has a few practice days before heading to Chicago to play back-to-back there this weekend. Saturday's game is at 8 pm ET, and Sunday's game begins at 4 pm ET. After those two games, Toronto will have a three-game homestand.