Semyon Der-Arguchintsev is starting to find his pro game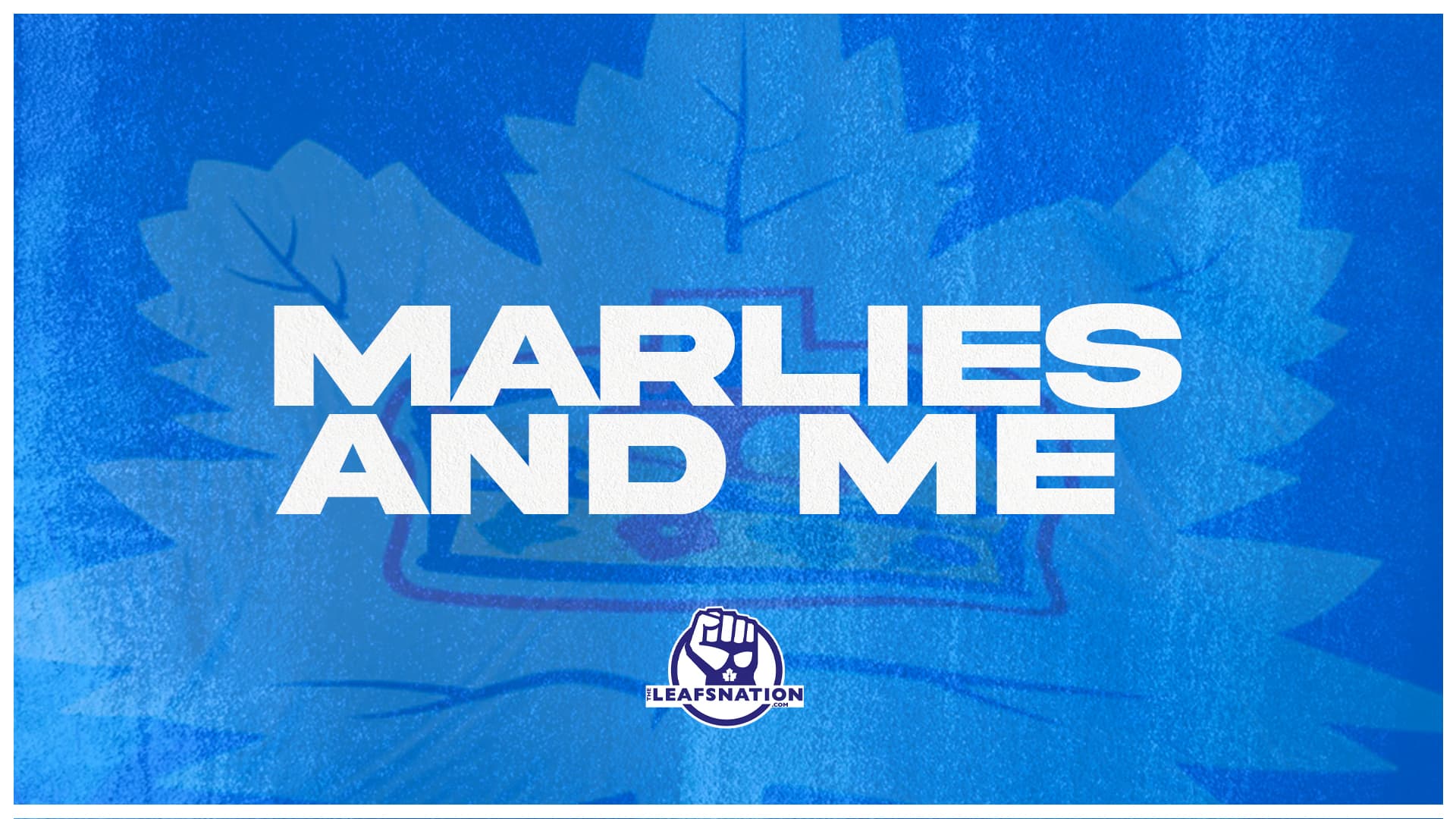 Photo credit:Nick Barden
Semyon Der-Arguchintsev has entered the chat.
The Marlies played back-to-back this weekend in Chicago and won both games. In the first game, Toronto blew the game wide open, winning 5-1. Game two of the weekend saw the Marlies win a tight game in overtime, 2-1.
One of the biggest stories of the weekend was Der-Arguchintsev, who scored his first career AHL goal on Saturday.
The 21-year-old continued the performance on Sunday, scoring the game-winning goal for Toronto in overtime with only one second left.
"On the goal particularly, I think I just got in the zone, get in the middle and shot the puck. I don't even know where it went, I don't really know. So, it was kind of lucky that it went in and we're all excited about it that we won two games this weekend."

Said Der-Arguchintsev to Todd Crocker after the game

.
The 21-year-old has five points in his last six games and seems like he's getting more comfortable with the AHL. And that's a great sign if you're a fan of the Leafs who wants to see prospects come up through the system.
Another player who's finding his way incredibly through the beginning of this season is @Joseph Duszak.
At 24-years-old, Duszak has started this season with seven points in his first eight games. He spoke last season about playing the best hockey of his life, but looking at this season, Duszak is playing much better.
"Every year is tough to get back into things, and this past weekend and the weekend against Belleville, I think I really started to come back into the Joey Duszak that plays the best hockey of his life." Duszak said this past week before their Chicago road trip.
Duszak had two points his weekend. One of which was an assist on Der-Arguchintsev's game-winning goal on Sunday night.
In terms of goaltending this weekend, @Erik Källgren and Michael Hutchinson had a great weekend. Heck, even @Joseph Woll, who's now with the Leafs, had an incredible weekend.
For Källgren, he earned his fourth win on Saturday night, only allowing one goal on 39 shots. The 25-year-old now has a .923 save percentage through six games this season.
An interesting note is that Sheldon Keefe said the Leafs are confident with all three of Källgren, Woll, and Hutchinson if they ever need one of them in an NHL game. It shows how far each of the two younger goaltenders has come.
Hutchinson has also been holding his own in the AHL, like always.
The 31-year-old has played two games with the Marlies this season, putting up one win and one loss while also putting up a .938 save percentage.
It seems as though everything is going right for the Toronto Marlies this year. They're 5-1 in their last six games and have looked like they've found their own in this recent stretch. If all continues to go well, this team could be one of the better teams in the AHL.
Toronto plays their next three games at home, starting with one on Wednesday night vs. the Laval Rocket.
Looking to up your fantasy hockey game? DailyFaceoff has the tools you need for both daily and season-long fantasy leagues, including a lineup optimizer, daily projections, and a whole lot more. 
Sign up for the DailyFaceoff tools here.