Marlies and Me: The week of the standouts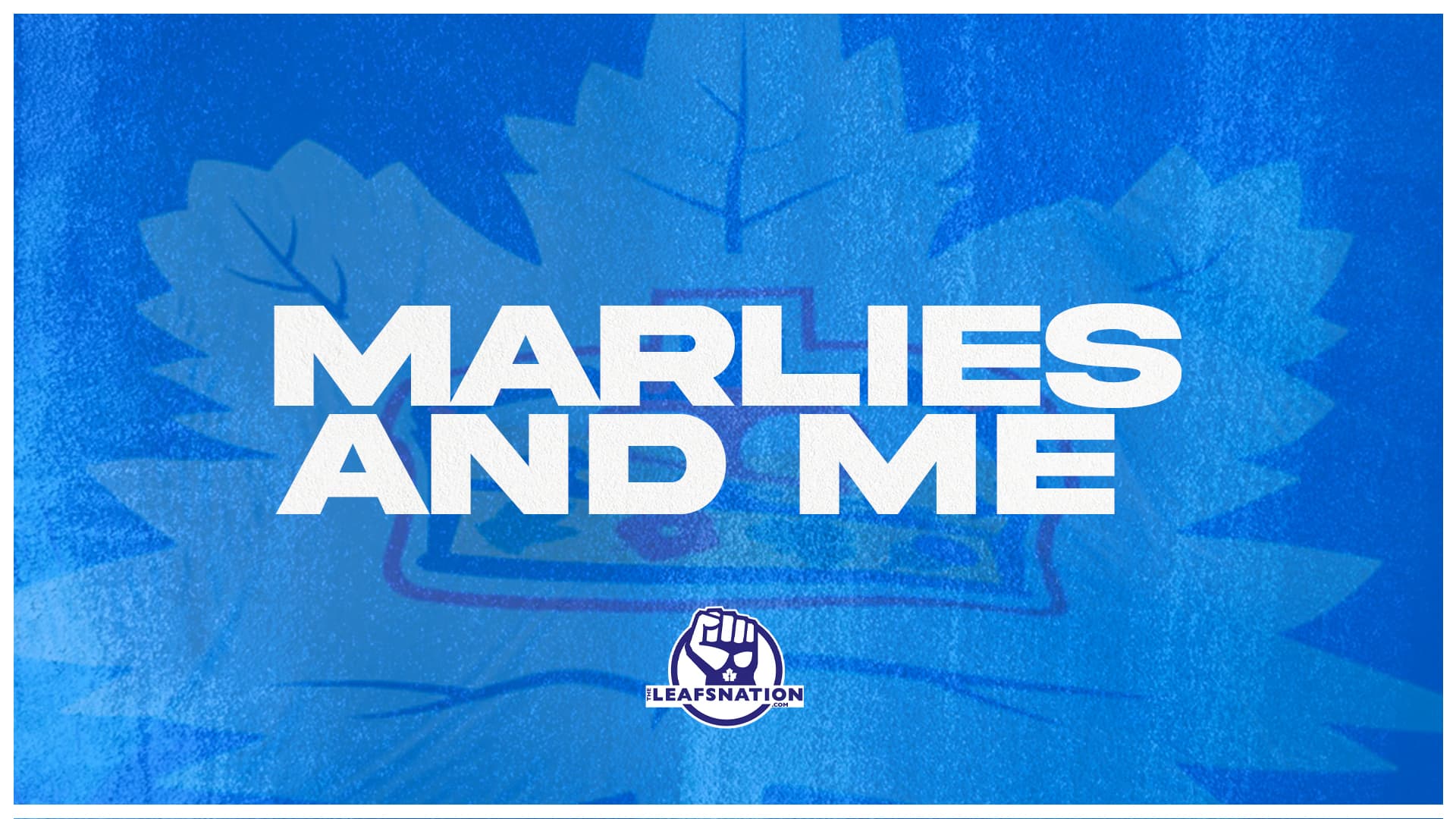 Photo credit:Nick Barden
The Toronto Marlies have played five games in the last seven days — not a small feat for any team. But they've made the most of it — winning three of those five games. As a team, the Marlies are playing some of their best hockey against the top team in their division.
When I look back on Toronto's season, there's a lot of growth within the team. Each week, the Marlies bring something new to the table. First it was the success of Joseph Woll, who's having a great year in the AHL. In the last four games, the 22-year-old has a .923 save percentage and has made some really big saves in key moments for Toronto — like this one:
Oh, and like this one (which is even better):
"I think I've made some big changes both mentally and technically on the ice," said Woll on Wednesday after a 3-2 win against the Laval Rocket, "that comes from looking at last year and be able to learn a lot and especially over this past year when I haven't had the luxury to play. But, I've been able to take a lot of information in and learn from a lot of coaches and a lot of great players."
Woll has had an interesting to say the least. First, he was up with the Leafs because of injuries towards the beginning of the season. Then, he came down to the Marlies and split the net with Ian Scott, who's now with the Wichita Thunder in the ECHL. And although he's had to again, split the net with now Veini Vehviläinen, Woll is having a lot of success and seems to be turning a corner in his development.
Players who have my eye
This season has seen a lot of special players join the Toronto Marlies. Nick Robertson, Jeremy McKenna, Semyon Der-Arguchintsev, Joey Anderson, Mikko Kokkonen — I could go on and on. Although every player is important to this team, there have been two that have stood out in the last 10-15 games.
First, meet Kalle Kossila.
The 28-year-old has been one of the Marlies' most consistent players this season. He has 25 points in 26 games this year and 16 points in his last 12. He's currently centring a line with Pavel Gogolev and McKenna, who I mentioned before.
And quickly before I shift to the next player, here's Kossila trying something amazing:
Lastly, meet Pavel Gogolev.
Like you can see from the tweet above, Gogolev has 10 points in his first 10 AHL games which is great for a player who's 21-years-old. He has a heavy shot, can make plays and loves to score goals. From those 10 points, five are goals, five are assists. If you want to look at his last two games, he has two goals and three assists for five points.
Before I end this off, I have an update on Nick Robertson, who was injured on this play against Laval on May 12th:
His AHL season is likely over after Greg Moore said on Friday that he didn't travel with the team on Toronto's final road trip. I don't believe they would fly him out to Montreal or Belleville in these last three games since the team takes the bus both there and back.
It's likely that they're holding him out for two reasons; the first is precautionary, which is what Marlies assistant coach, A.J. MacLean said after the game where the injury happened. The other reason could be that the Leafs want extra bodies in the playoffs and keeping him healthy may be a priority over him playing these last few games.
The Marlies have three games remaining on the season (Monday vs. Laval, Wednesday and Thursday vs. Belleville). A big point for them is closing the season on a good note, which they're definitely on track to do right now.