Marlies and Me: Three wins in first five games for Toronto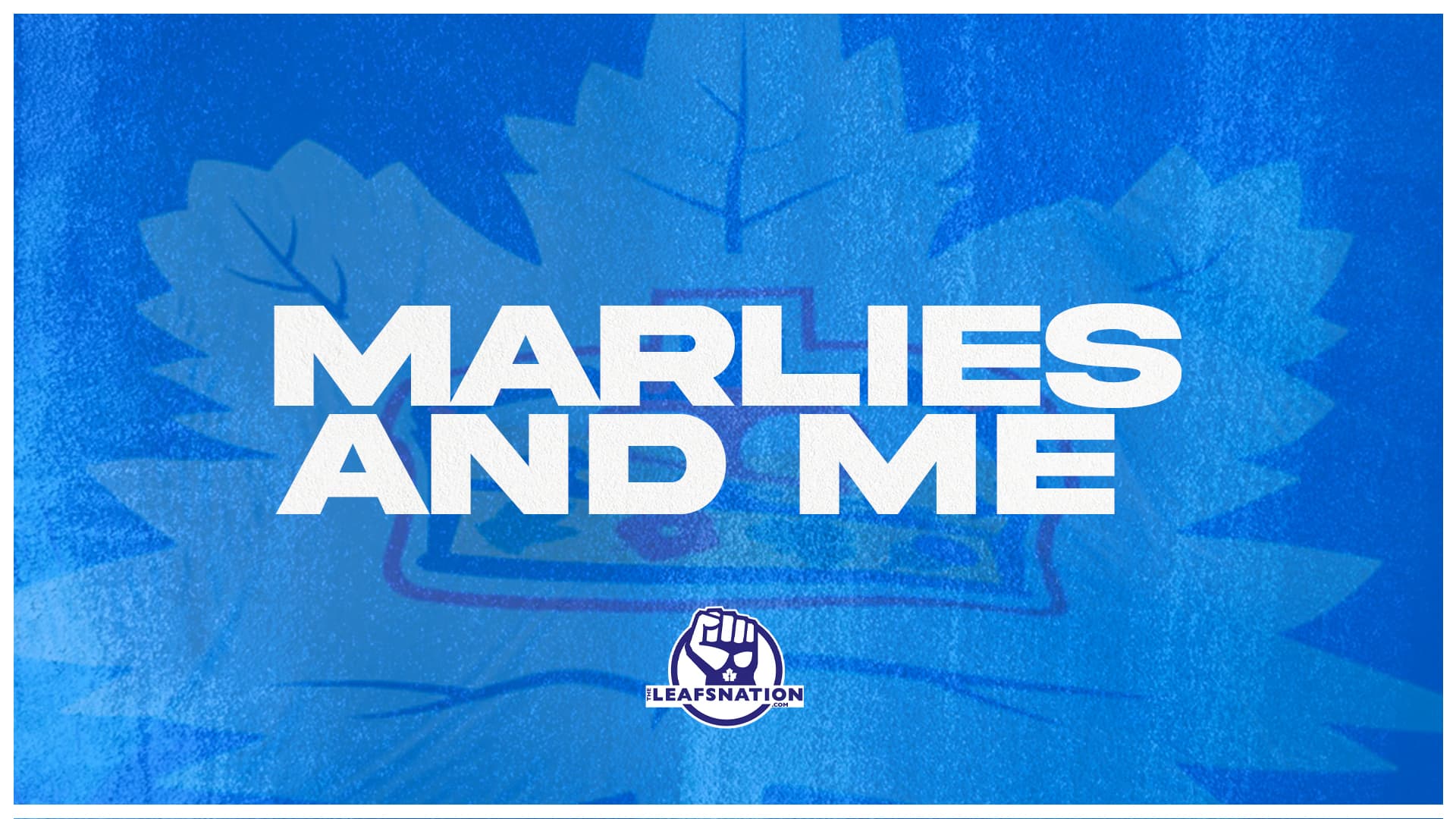 Photo credit:Nick Barden
Three wins for Toronto and three wins for Andrew D'Agostini through five games.
It's been one week since the Marlies started their season in Winnipeg, facing off against the Manitoba Moose in four-straight games. It was a success to say the least and even though they took four of eight points, there was still a lot of good to look back on.
"In terms of our organization and where our details are within our system — it's game four we're gonna keep teaching, keep getting better and overall, if we're looking back at these four games, the chances of eliminating the opponents here right now is pretty strong, and we have something to build off of." Said Marlies Head Coach, Greg Moore after losing to Manitoba on Friday night.
But now they're in Calgary, with the hopes of bettering their chances of winning a series instead of taking the draw. And after game one on Sunday, you could say they're more confident now than ever before.
Toronto dominated in a game that finished 7-1 versus the Stockton Heat (who began their season on Sunday). There was a lot said going into this series about the Heat coming into this game strong, since it was their first of the season. And they did just that.
The Marlies didn't get a shot off for the first nine minutes of the game on Sunday. Once they did though, the goals came easy. There were seven different goal scorers in this game and 14 different players who got onto the score sheet.
One player, in Justin Brazeau scored his first career AHL goal during the second period to give the Marlies a 6-0 lead.
"I just get to the net and try to create as much distraction and stuff in front of the net and get in goalies' eyes. I know these guys are going to make a lot of plays and it makes my job a lot easier." Said Brazeau after the blowout win on Sunday.
It has been a different year for everyone, not only on this team but in the entire world. However, the story of this season so far is Andrew D'Agostini, who like I said in the beginning of this article has three wins in his first five AHL games. Through those five, D'Agostini has played almost 300 minutes and has a .925 save percentage.
With four years in both the ECHL and the SPHL, the 27-year-old has been through almost everything. And now, he's playing great with an organization that he's happy to be with.
"I think if you watch him play he's certainly a fiery competitor in the cage and he's got a very compelling story. Climbing his way up the ranks through junior and pro and he's a good Scarborough boy." Said Rich Clune after Sunday's game. "I think he's a very humble kid, he was obviously raised by nice parents, and we love him here and he's playing amazing."
There are so many interesting stories coming into this season. D'Agostini is one of them, but also the story of Rourke Chartier, who hadn't played since February 22nd, 2019 due to a concussion. Now, he's back playing pro hockey and has looked great through five games.
Chartier is a leader in the locker room and one who's proved himself to be a big contributor to the Marlies. Playing on a second line consisting of himself, Nick Robertson and Justin Brazeau, Chartier has three points in his first five games back in the AHL.
"He's a really awesome person. He really really cares about his craft, his nutrition, his workouts, his details on the ice. He works hard every day." Said Moore. "The whole group, even some of the veterans have discussed him. Just how much they valued having him on this team and the type of person that he is and what kind of leadership qualities he brings —he's added a lot to our team."
As we continue to discuss the supporting cast of players on this team, I want to stop on three more before I go: Timothy Liljegren, Calle Rosen and Robertson (let me just say that Kenny Agostino and Tyler Gaudet have both been really good too and are a big part of this group).
Let's start off with the two defencemen, who make up the Marlies top pairing. Both Liljegren and Rosen have been offensive threats through five games, combining for nine points in that span. Alone, Liljegren has five points in five games and Rosen has three goals. This season is a massive statement season for Liljegren who could be on the Maple Leafs' roster if it wasn't full of talented players already.
Right now though, he spends his time working and growing in the AHL as a player who will one day make the jump. "I feel like I've been here for a long time and I kind of know the AHL now, makes a little bit easier." Said Liljegren of his past three seasons with the Marlies. "
But yeah, I think I was kind of nervous last year when I came up and I think I played solid but not as good as I've been playing down here. So just trying to continue to play good here and hopefully I'll be able to translate my game from here up with the Leafs."
The two have been crucial to the Marlies lineup and have been key players in both the defensive and offensive ends.
Another player who's been impactful is Robertson, who has had a steady first five games scoring one goal and adding two assists. Although the 19-year-old is on the smaller side of players in the AHL, he still wins puck battles and works hard on every shift.
His shot is one of his biggest talking points and he may only have one goal, but boy does he ever like shooting the puck. Robertson leads the team in shots with 17 and is on both the penalty kill and power play units. His ability to play up and down the ice is strong and one that both Moore and the Leafs have noticed.
"He's a really hungry, self-driven person. He's seeing every shift that he plays, he studies the game, he has a process in place and because of that, he's able to learn and grow really fast." Said Moore.
We've all noticed that Robertson is a player who takes his game very seriously. I like to say that he's a 27-year-old man living in a 19-year-old's body with some of the words of wisdom he gives when he speaks to the media. But this is his shot — not at getting back up to the Toronto Maple Leafs but to show how good he can be against bigger players. And so far, so good.
Toronto has three more games in Calgary before they likely head home and start a series there. They've gotten approval to play and they're likely itching to get back to the Coca-Cola Coliseum. And although last night's game was a blowout, the Marlies know that they need to not get complacent because any team will pounce on that opportunity.