Marlies and Me: Josh Ho-Sang's debut, Nick Robertson's injury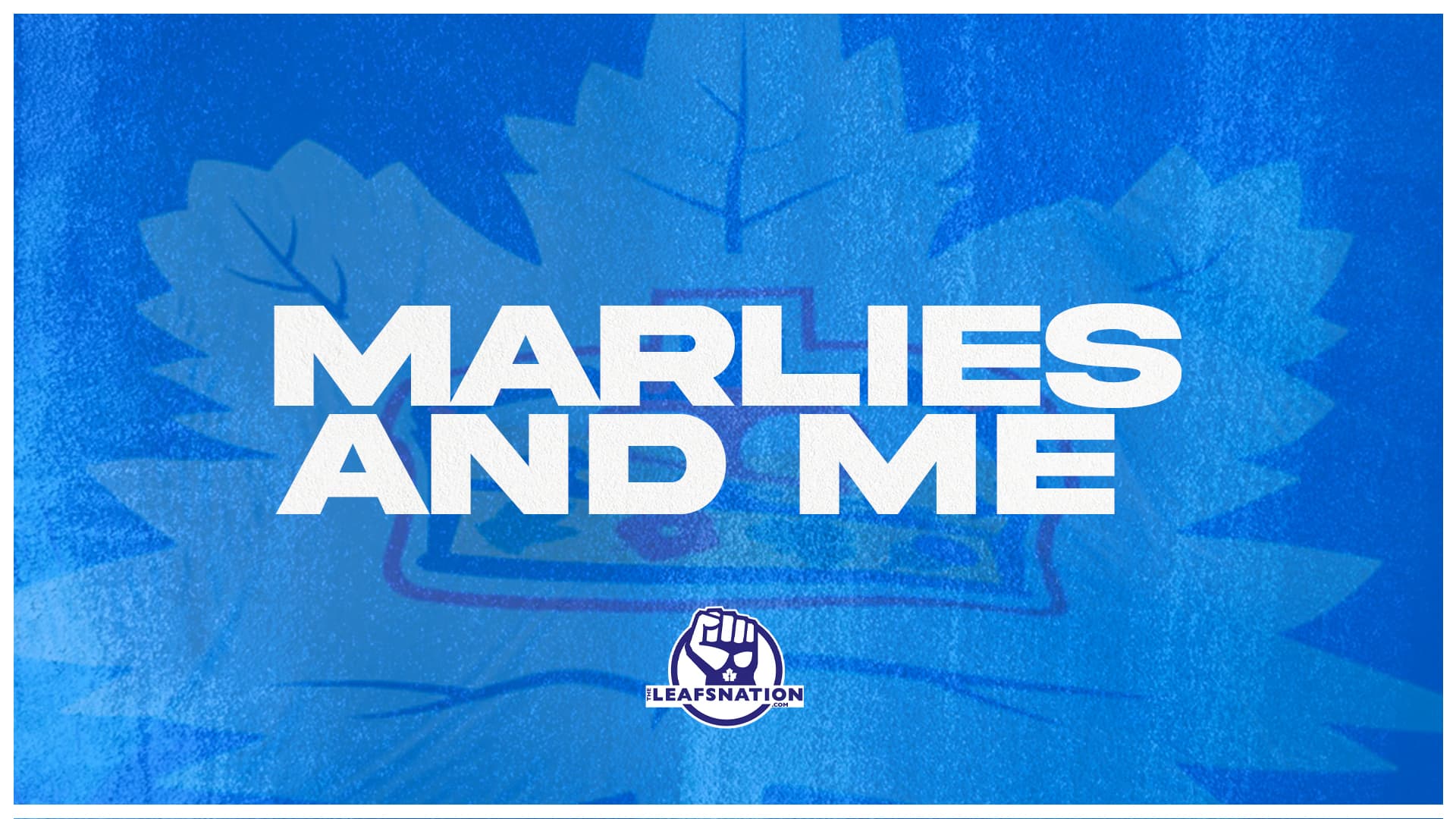 Photo credit:Nick Barden
It was a great start but an unfortunate ending to the Marlies' first two games.
The Toronto Marlies returned to Coca-Cola Coliseum on Saturday and Sunday, but this time, with fans. Welcomed back with a roar was captain Rich Clune as he stepped onto the ice. The second-loudest ovation, though, was given to Josh Ho-Sang, who came out right before Clune.
Entering Saturday's game, Ho-Sang had played 178 AHL games. He was ready for his 179th, but I don't know if he could've predicted this performance. The 25-year-old had two goals, playing alongside Nick Robertson and Kirill Semyonov.
The building erupted after this goal. It was nice to see the 25-year-old get the Marlies' first goal of the season. Look at how happy he was.
It seems as though Ho-Sang is feeling comfortable in where he is, which is at home.
"

Great start for him. His work ethic today was great.

" Said Marlies head coach, Greg Moore,

after Saturday's game

. "

His leadership qualities and how he was positively talking with his teammates and give them good feedback as it came back from shifts … It was a great start for him.

"
Ho-Sang said he had a lot of family and friends in the stands on Saturday, and he's happy he put on a show for them. But he enjoyed playing in front of the rest of the crowd, too.
"

I'm a big believer in 'the bigger the crowd, the better I play'.

" The 25-year-old said

after the game

.
But it wasn't just Ho-Sang who had a great first game. Semyonov contributed by having three assists, Brett Seney had two goals, Robertson and Joseph Duszak had two assists, and Joey Anderson challenged Ho-Sang for the goal of the night (or year).
The Marlies ended their home opener with a 5-1 win over the Moose.
The second half of the back-to-back
Entering Sunday's game, Ho-Sang, Kristians Rubins, and Joseph Duszak got the afternoon off. And in came Curtis Douglas, Teemu Kivihalme, and Brennan Menell.
It wasn't the best start for the Marlies as they gave up 14 shots in the first period and only getting five of their own.
The worst part of the weekend came in the second period. Robertson skated to a loose puck along the boards and got hit. He landed awkwardly on his right leg and was in considerable pain. Robertson was helped off the ice by teammates, and the trainers assisted him to the dressing room.
After missing plenty of games last year due to injury, this is just another setback in the 20-year-old's career. He said last season was tough, and this was an unfortunate start to this year.
"Lower body injury." Said Moore after Sunday's game. "I don't know to the extent yet, he'll get assessed and we'll know more tomorrow."
As for Ho-Sang, Moore said his hip was bothering him, and just for precautionary reasons, was given the afternoon off.
The Marlies were defeated by the Moose 5-0 on Sunday. This is the first time Toronto was shut out at home since April 4th, 2019.
"It's a really big week." Said Moore about the next week of practices. "This league is a very, very competitive league and every single night you have to come out and just be ready to play. We were flat to start, we had a hard time finding our game, so it's going to be important this week that we get back to just an every day commitment to how hard we're gonna work so that we can get comfortable being uncomfortable."
Toronto has Monday off before practicing for the rest of the week. The team then will play Rochester on Saturday (at 4 pm) and Cleveland on Sunday (at 4 pm). And in terms of Robertson, we'll know more on Tuesday at practice.