Marlies won't renew contracts of head coach Greg Moore, assistants A.J. MacLean and John Snowden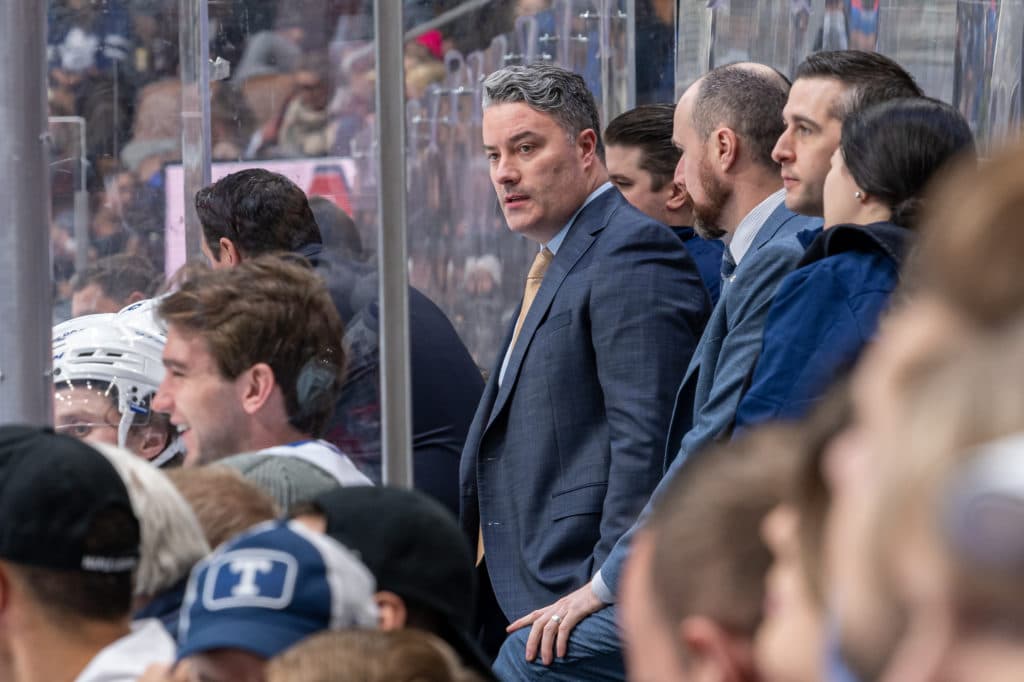 Photo credit:Marlies.ca
Just as one ball dropped with the Maple Leafs and Kyle Dubas parting ways, another ball fell down the street at Coca-Cola Coliseum.
The Toronto Marlies announced on Friday that head coach Greg Moore and assistant coaches A.J. MacLean and John Snowden will not have their contracts renewed.
"I would like to extend our club's sincere thanks to our coaching staff for their commitment and contributions to the organization," Maple Leafs Assistant General Manager, Ryan Hardy said in a statement. "Our club wishes Greg, A.J., John and their families all the best moving forward."
Moore has been the Marlies' head coach since 2019 when Sheldon Keefe was promoted to head coach of the Maple Leafs. A.J. MacLean has been with the Marlies for eight seasons, winning a Calder Cup with the club back in June of 2018.
Snowden has been with the Maple Leafs' organization for five seasons, three of which were with the ECHL's Newfoundland Growlers as the head coach. There, Snowden helped guide the Growlers to become Kelly Cup Champions in their inaugural season. He's been with the Marlies for two seasons.
This year was the first time Toronto made the playoffs with Moore as the head coach. They defeated the Utica Comets in four games in the second round of the Calder Cup Playoffs before getting swept by the Rochester Americans in the North Division Finals.
Moore's record with the Marlies was 107-91-8-6, with this year being his winningest season as head coach. The 39-year-old was one of the AHL's All-Star head coaches this season, too.
It's expected that Hardy will address the media in a couple of days following the announcement of these departures.