Marner Mania: Leafs Morning Take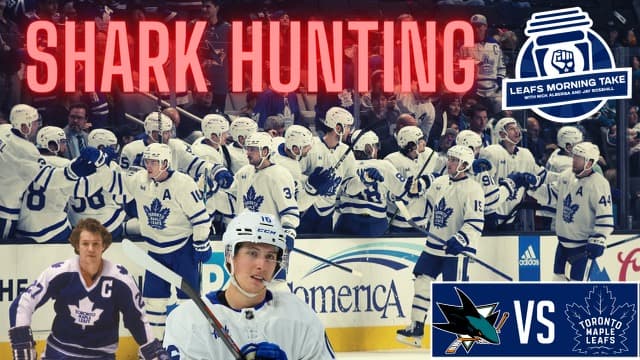 Photo credit:Tyler Yaremchuk
You can't stop Mitch Marner, you can only to contain him. And lately, he's been able to do whatever he wants out there.
With a point tonight against the San Jose Sharks, the 25-year-old can extend his point streak to a ridiculous 18 games, which would tie Darryl Sittler and Eddie Olczyk for the team record.
Obviously, the Wednesday edition of
Leafs Morning Take
was structured around Marner's chase. I mean, it's a pretty big story, and it should be treated as such.
Just like Marner, Toronto has been on complete fire all month long. After a 4-4-2 October, they're 10-1-3 in the month of November. Additionally, they're currently riding a four-game win streak, and a nine-game point streak (7-0-2). That's right, they haven't lost in regulation since the Hall of Fame Game against Pittsburgh 19 days ago. Pretty good, right?
Once again, no Rosie tomorrow, but don't worry, he will drop by for another instalment of 3 Hits With Rosie. Also, Detroit Red Wings forward and Oakville native Matt Luff is expected to drop by.
Don't forget to subscribe, like, and leave us a review wherever you're checking us out!