Matinee madness: James van Riemsdyk raising trade stock as Flyers visit Maple Leafs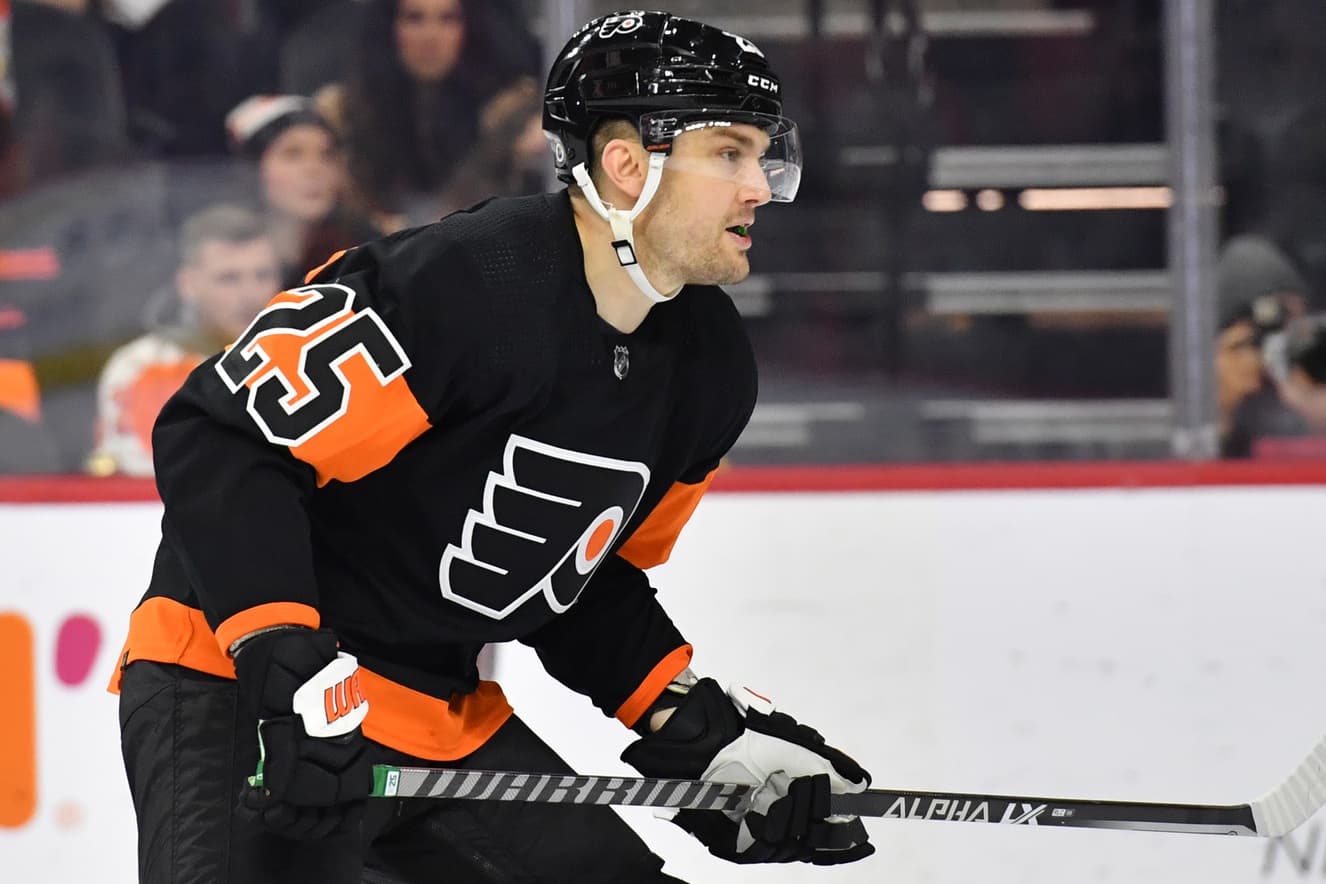 Photo credit:Eric Hartline-USA TODAY Sports
Who's excited for a weekday matinee game at Scotiabank Arena?
James van Riemsdyk and the Philadelphia Flyers will take to the ice against the Toronto Maple Leafs at 2:00 p.m. ET on Thursday. Toronto currently ranks second in the Atlantic Division with a 20–7–6 record; Philadelphia's 11–15–7 start has them seventh in the Metropolitan Division.
The two teams previously faced off in Toronto on November 2, with Maple Leafs captain John Tavares netting a hat trick to help his team capture a 5–2 victory. Ilya Samsonov made 23 saves for the Maple Leafs in that game and
is expected
to start again on Thursday.
JVR has been one of the Flyers' hottest players of late, leading the team with seven points in his last five games (including a four-point outing against the Arizona Coyotes on December 11). The 33-year-old forward has five goals and 12 points in 13 games with the Flyers this season and, as a pending UFA, is currently one of the team's top trade chips.
Of course, van Riemsdyk previously rode shotgun with the likes of Phil Kessel and Auston Matthews with the Maple Leafs from 2012–13 to 2018–19. The big winger is in the final season of the five-year UFA deal with an average annual value of $7 million that he signed with the Flyers back in 2019.
Throughout his time in Toronto (and both his tenures in Philadelphia), van Riemsdyk made his living within a few feet of the net. The 2007 No. 2 pick has surpassed the 20-goal plateau seven times in his NHL career, including reaching 30 twice with the Maple Leafs.
van Riemsdyk scored a slick wraparound goal during the first period of the Flyers' 6–3 setback at the hands of the New York Rangers on December 17. He picked up an assist against the Columbus Blue Jackets three nights later to give himself points in four of his last five games.
Unlike most prospective trade deadline movement candidates, particularly of the 30-plus age bracket, van Riemsdyk doesn't have any control over where he might end up. His current deal doesn't have any trade protection whatsoever. While it's unlikely that the rebuilding Flyers would want to keep him, van Riemsdyk could (in theory) end up heading to any of the NHL's other 31 member clubs without his prior consent.
In his "32 Thoughts" column on Wednesday, Sportsnet's Elliotte Friedman
speculated
that the Calgary Flames might be a team with interest in van Riemsdyk. Although Friedman concluded that it likely won't be a fit for that particular Western Canadian franchise, it certainly isn't difficult to imagine a decent-sized bidding war forming among teams interested in adding JVR.
The Flyers would likely have to retain half of van Riemsdyk's $7 million ticket for this season, with another team potentially needing to get involved to bring that figure down even more. The 6'3″, 217-pound winger has missed significant time due to injury this season, but he's playing now and it certainly isn't out of the realm of possibility for him to fetch multiple draft picks in a trade.
No, the Maple Leafs have neither the space nor the appropriate chips to bring van Riemsdyk back for a second tour of duty in Toronto. But it'll be fun to welcome back an old friend to Scotiabank Arena this evening, provided that the Maple Leafs are able to get the last laugh while racking up a second consecutive win.
You'll be able to catch Thursday's game between the Maple Leafs and Flyers on Sportsnet Ontario and TVA Sports at 2:00 p.m. ET.