Maple Leafs morning skate: Matt Murray gets his second start against Tampa Bay this month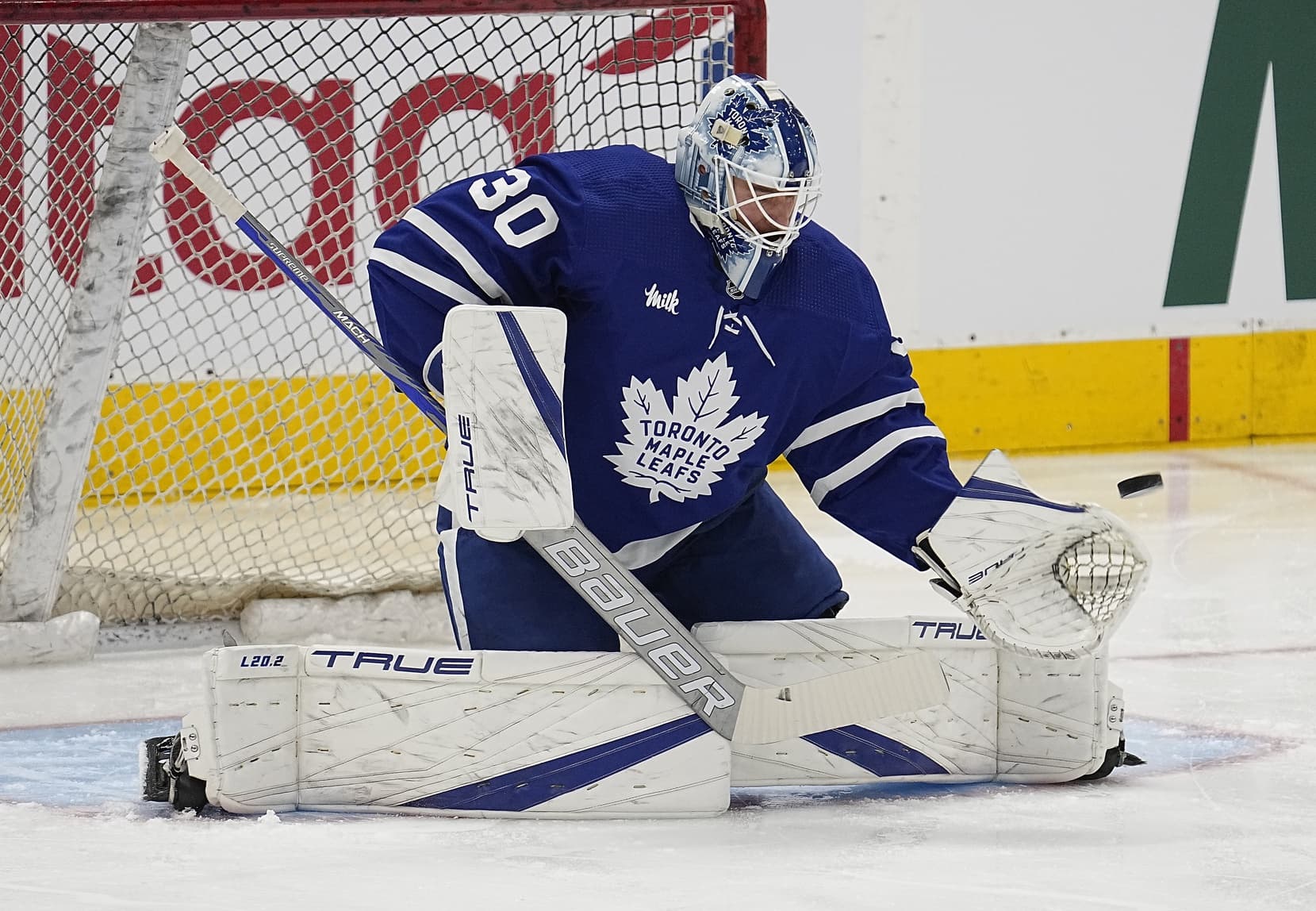 Photo credit:John E. Sokolowski-USA TODAY Sports
To say Matt Murray has exceeded expectations this season would be a massive understatement.
Since returning from injury in the middle of November, Murray has been one of the National Hockey League's most consistent goaltenders — even if tandem partner Ilya Samsonov has outshined him a little of late.
Murray boasts a 7–2–2 record, a 2.46 goals-against average, and a .924 save percentage through his first 11 appearances as a Toronto Maple Leaf. Considering the Ottawa Senators paid the Maple Leafs two draft picks and ate more than $1.5 million in salary to dump Murray's contract back in July, those are some pretty strong statistics.
Samsonov started in goal for the Maple Leafs in Saturday's game against the Washington Capitals, allowing five goals on 28 shots (albeit none against Alex Ovechkin) in a 5–2 loss. Prior to that, Samsonov had pitched shutouts in back-to-back starts.
Murray has one shutout of his own this month — it came against the Dallas Stars back on December 6 — and it looks like he'll get the chance to make another statement tonight.
Based on the optional morning skate, it appears Murray will get the start in goal for the Maple Leafs against the Tampa Bay Lightning on Tuesday evening. Murray has a 3–4–2 record and an .891 save percentage in nine games against the Lightning in his career, although he also helped lead the Pittsburgh Penguins past the Bolts in the 2016 Eastern Conference Final.
Tuesday's game will also be the Maple Leafs' first since trading Denis Malgin to the Colorado Avalanche in exchange for Dryden Hunt. It remains to be seen when Hunt will make his Maple Leafs debut, although he'll wear No. 20 with the team.
The Maple Leafs currently rank second in the NHL's Atlantic Division with a 19–7–6 record and 44 points in 32 games. Tampa Bay currently has 41 points in two fewer games. Things are very, very tight, and breathing room will likely only become more difficult to come by down the stretch.
This will be the second of two meetings between these two teams this season. Murray was in goal and made 29 saves back on December 3 when the Lightning defeated the Maple Leafs by a 4–3 score in an overtime thriller at Amalie Arena.