Matt Murray is out indefinitely and will be placed on LTIR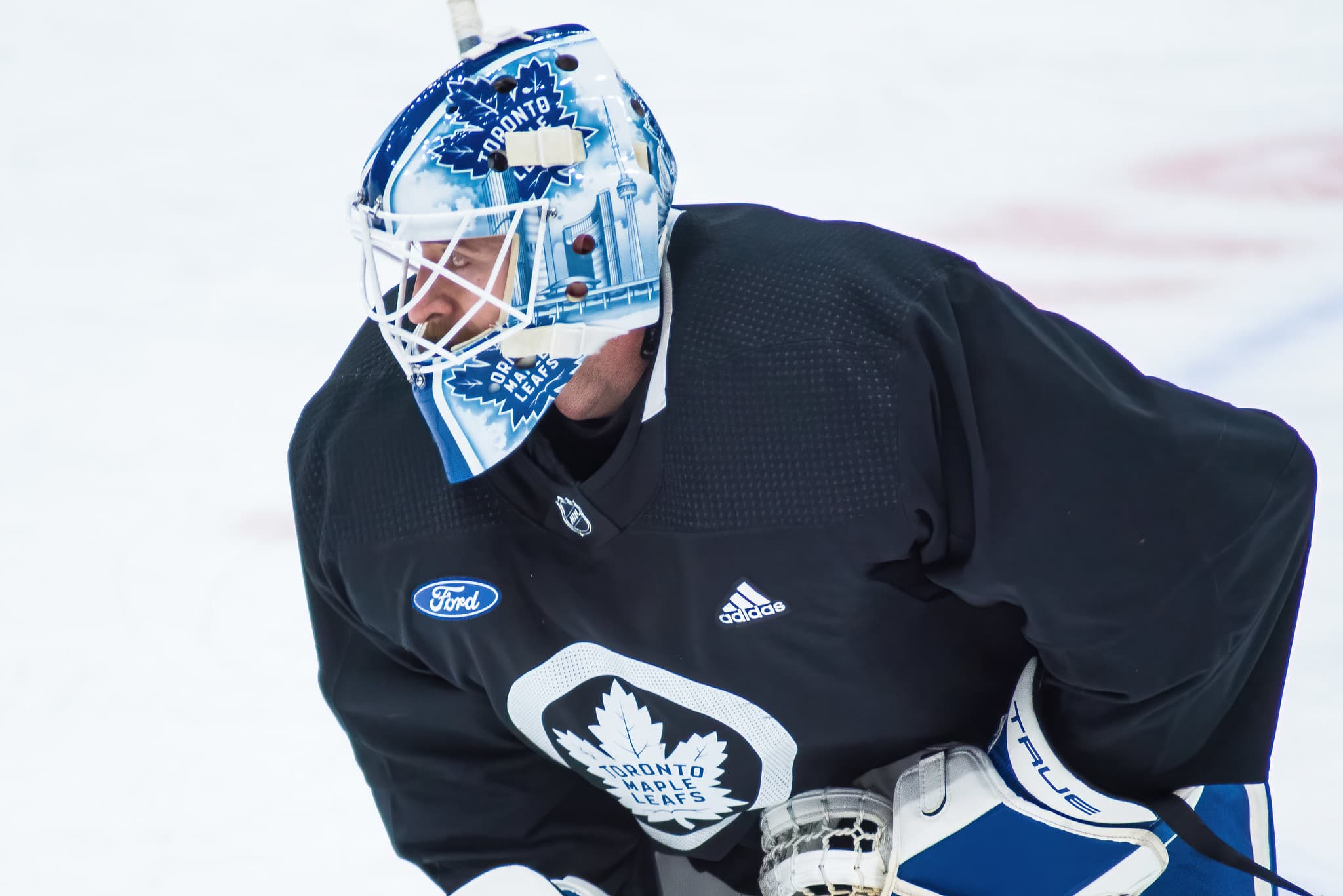 Photo credit:Matt Murray (Steven Ellis/The Leafs Nation)
The Leafs needed to get cap compliant after Ilay Samsonov signed his one-year extension and they were able to get one step closer to achieving it with one of their other goalies expected to be placed on LTIR before the beginning of the season.
Matt Murray has not played since April 2nd when he suffered a concussion during a game against the Red Wings. He may have been listed as the team's third-stringer during the second round but was not given the full clearance to return. Today's news likely signals that the recovery has hit a snag and he will need more time to rest before returning to the ice, if ever.
After the arbitrator made a decision on Samsonov's contract,
it opened up a 48-hour window
beginning today for the team to make a buyout if needed. Murray was a prime candidate to be bought out given he had one year remaining on his current deal and Joseph Woll emerged as a viable option long-term.
Instead, the Leafs are choosing to place him on Robidas Island alongside Jake Muzzin which will free up over $10 million in cap space but
they remain roughly $2 million over the salary cap
. Since Murray is going on LTIR to begin the 2023-24 campaign, the chances of Toronto using the two-day window to buy out a contract have diminished significantly. Unless the Leafs decide to rid themselves of TJ Brodie's $5 million cap hit a year early, I do not foresee them buying out a contract over the next few days so any additional salary cleared up will likely be done via trade.
Murray appeared in 26 games for the Leafs and went 14-8-2, posting a .903 SV% and 3.01 GAA in that span. He was originally acquired last summer in a trade with the Senators which also saw Toronto acquire two draft picks in exchange for future considerations.