Matt Murray requires surgery, Jake Muzzin won't play this season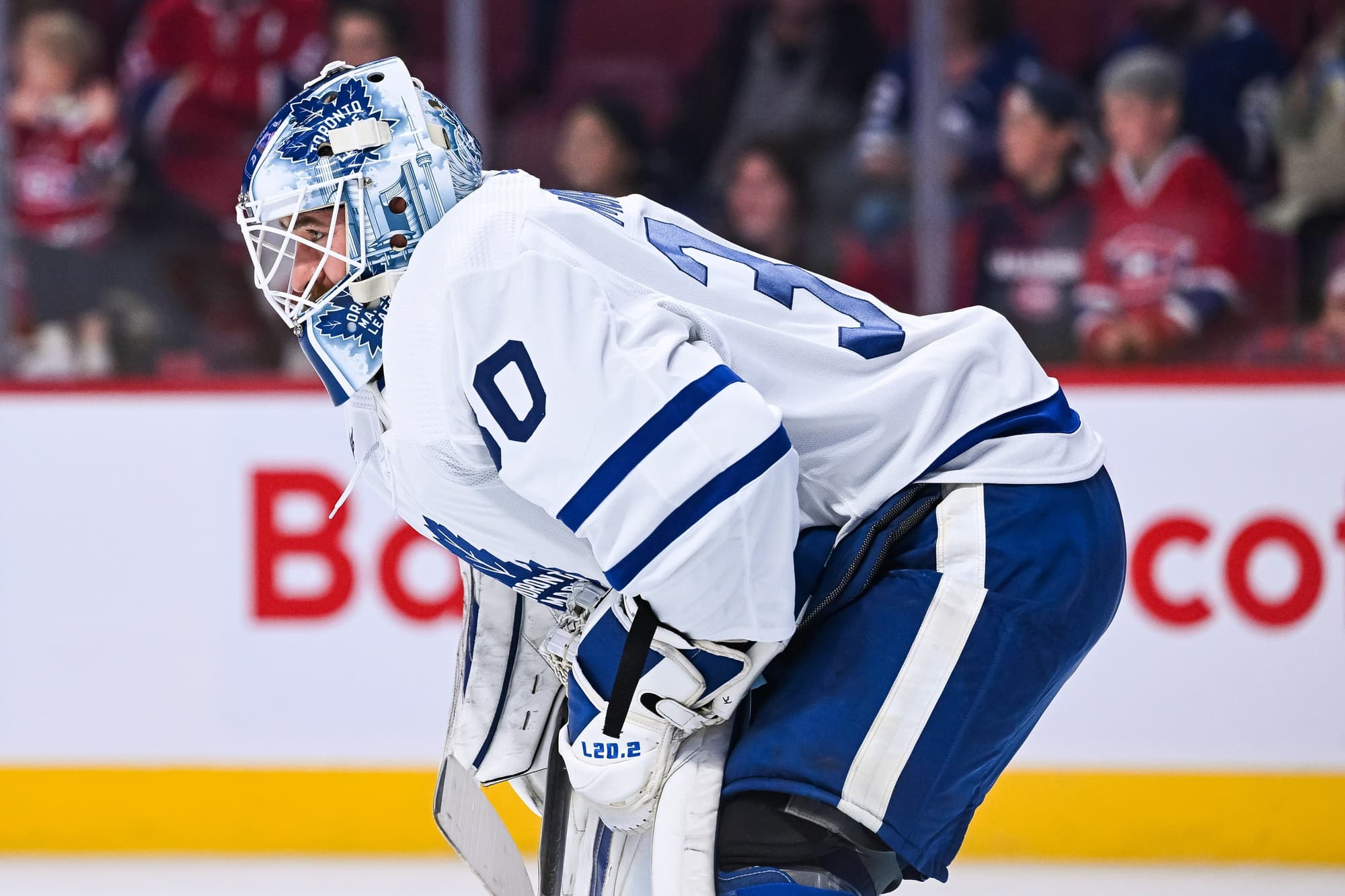 Photo credit:David Kirouac-USA TODAY Sports
The Leafs kicked off the 2023-24 season with their media day on the eve of training camp commencing. When Brad Treliving took the stand to field questions, he provided an injury update that included updates on two notable players on the roster.
Matt Murray is going to be out for a significant amount of time after surgery which will occur later this week.
Treliving mentioned that
this stems from Murray reaggravating "some stuff" over the summer and that the aforementioned surgery will alleviate not only this setback but also other ailments that have been bugging him for some time. Should he return to the Leafs lineup, it would likely be sometime after the calendar flips over to 2024 since Treliving said this recovery will be a matter of months.
As expected, Jake Muzzin is not going to be playing this season. He
has not played since October 17th, 2022
when he suffered
a cervical spine injury
during a game against the Coyotes. Combine this with the numerous concussions he has gotten in his time with the Leafs and the concerns both he and the team have about his long-term health, there is a good chance he has already played his last NHL game. His four-year contract is set to expire at the end of the season and he will promptly be placed on LTIR once the Leafs are able to.
Apart from the two notable players, there are also a few other players dealing with injuries heading into training camp. Bobby McMann has not fully recovered
from a knee injury
suffered towards the end of the 2022-23 season but is making progress. Once he is fully healed, he will be right in the mix as a call-up candidate in the event of further injuries to the roster.
Additionally, both Ty Boit and Braeden Kressler got hurt during the recent Traverse City Prospects Tournament. Treliving did not provide specifics on when they would return but remained hopeful that the two players did not suffer significant injuries. He went on to say that further updates on their status
will be discussed at a later date
.