Matt Murray will be out six to eight months after hip surgery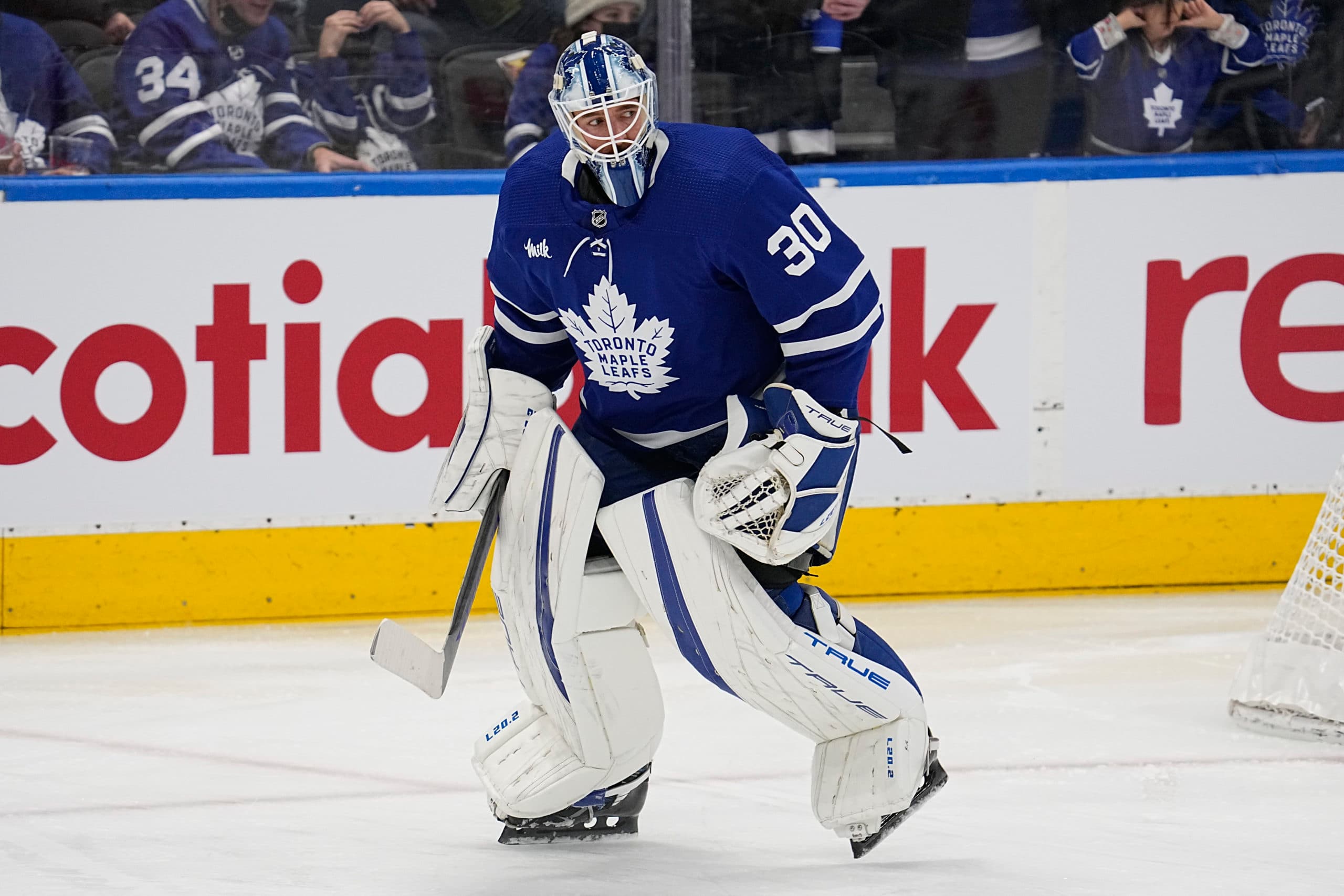 Photo credit:John E. Sokolowski-USA TODAY Sports
It turns out that Matt Murray has been dealing with a nagging hip injury and just had a successful surgery to repair it.
This forthcoming move will be part of a series of other transactions that will help get the Leafs to be cap-compliant before the start of the 2023-24 campaign. In addition to Murray, Jake Muzzin has already been reported out for the year, Conor Timmins will be
out week-to-week
,
Sam Lafferty was traded to Vancouver
on Sunday to clear his $1.15 million salary, and six players headlined by Martin Jones were placed on waivers in the leadup to today's 5 p.m. deadline to get a cap compliant roster.
Once all of these moves get processed, the Leafs should have just under a million dollars in cap space available which will be just enough room to sign Noah Gregor to a league-minimum contract. Should they plan on keeping Fraser Minten as well, I would expect to see Pontus Holmberg get sent down to begin the year.
Murray appeared in 26 games for the Leafs and went 14-8-2, posting a .903 SV% and 3.01 GAA in that span. He was originally acquired last summer in a trade with the Senators which also saw Toronto acquire two draft picks in exchange for future considerations.
He last appeared in a game on April 2nd when he suffered a concussion against the Red Wings. Should his recovery run smoothly, Murray's next NHL appearance might not be for at least a year and a half.