Matthew Knies thinks Auston Matthews is the best all-around player in the NHL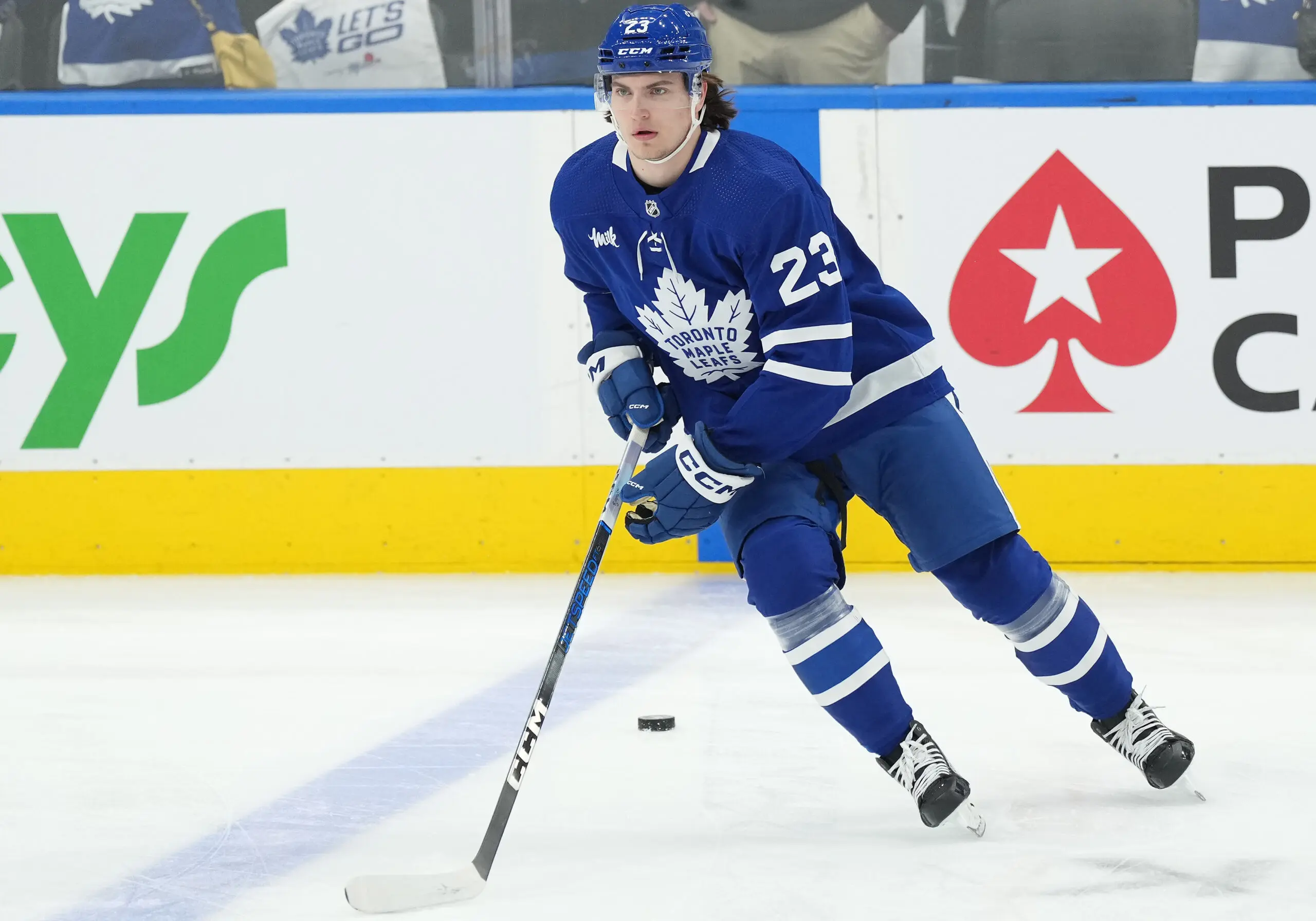 Photo credit:Nick Turchiaro-USA TODAY Sports
Nobody shot up through the Toronto Maple Leafs' prospect hypeline (is that term coined? If not, dibs) quite as quickly as Matthew Knies did. 
When Knies was originally drafted in 2021, we knew a couple of things about him. The fact that he was 6-foot-2 at the time (something that was immediately welcomed by Leafs fans), the fact that he was set to attend the University of Minnesota in his draft-plus-1 season, and the fact that he hailed from Arizona, much like another Maple Leafs star we're all familiar with. 
Knies is one of 35 prospects taking part in the NHLPA's annual Upper Deck Rookie Showcase, an event where rookies are dolled up for the cameras as they're photographed in their team's uniforms, some of them for the first time. As we all know, this isn't Knies' first time wearing a Maple Leafs jersey, but it's probably the first time we've ever heard him drop a level of praise for a teammate like he did when speaking to the media. 
If Knies wanted to get people talking, this is certainly one way to do it. That said, I highly doubt he's in the business for clicks, and it's probably (definitely) more likely that he was asked about his teammate and answered honestly. 
While we were limited to only a couple of playoff games with the Knies-Matthews connection, it came far sooner than anybody probably expected, and now it's looking like a reality that we see these two share a locker room for a full season. Maybe even a line at some point. 
While most hockey fans will laugh off the concept of Matthews being the best all-around player in the league after he scored only 40 goals in 2022-23 (yes, only 40), there is something to be said about the lack of chatter about his defensive game. No, he's not a defensive stalwart like a Patrice Bergeron, or an Aleksandar Barkov, per se, but he was inside the top-15 for takeaways among NHL players in 2022-23, and was top-15 in Selke voting for the second year in a row. 
Whether there's any life to Knies' claim can be debated among fans until the end of time, but in the end, it's cool to see the growing connection and mutual respect between a couple of Arizona boys looking to take their team to the next level. And whether or not you agree with his assertion of who the best all-around player in the NHL is, the fact that he's actually skated alongside Matthews before gives him a slight edge over the average Joe in the comment section.