Matthews undergoes successful wrist surgery, will be unavailable for six weeks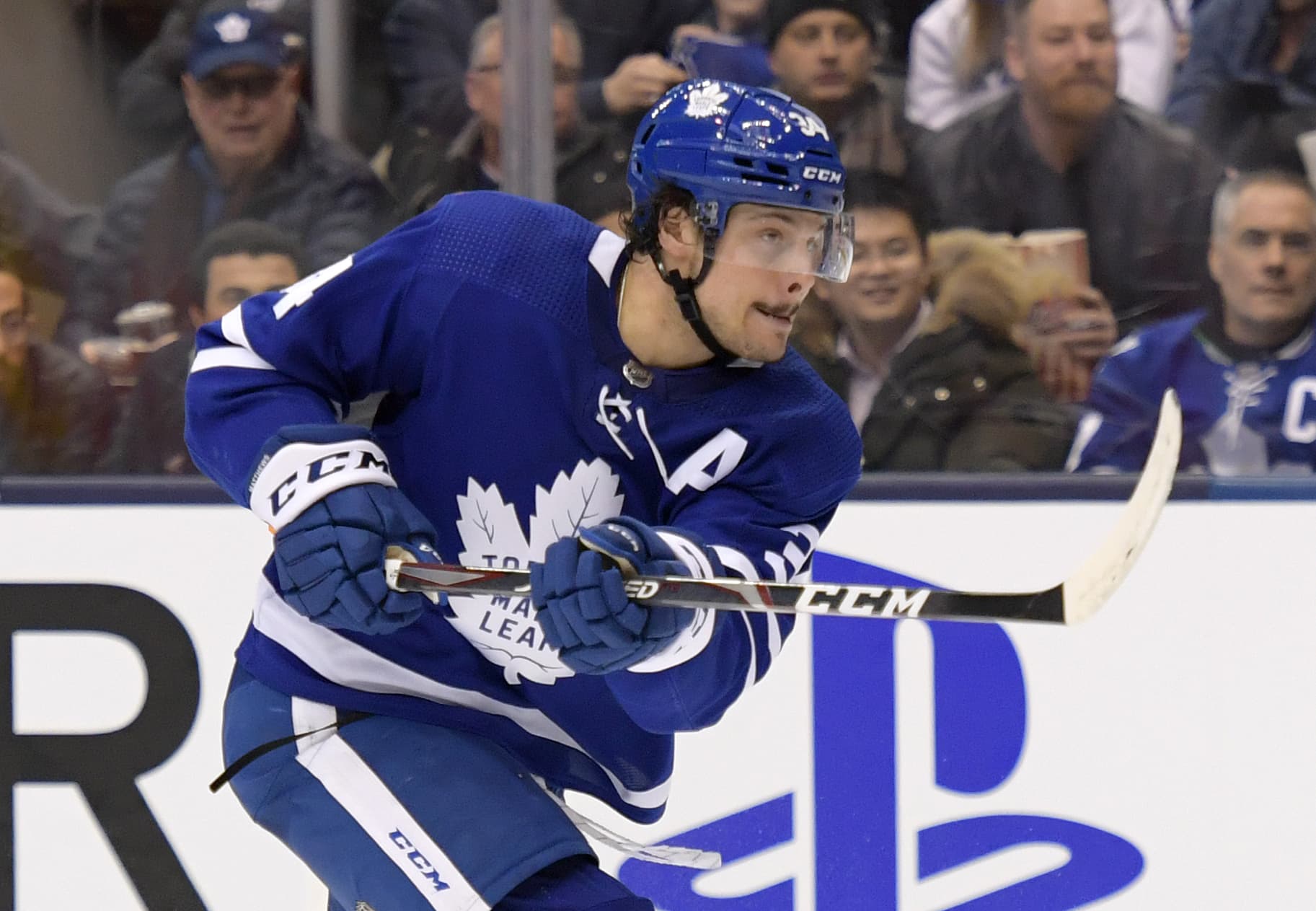 Photo credit:© Dan Hamilton-USA TODAY Sports
The surgery will cause Matthews to miss at least six weeks, which brings the timeline right up to training camp, perhaps even missing it. The Leafs have yet to announce the dates for this year's training camp, but it typically occurs in the mid to late weeks of September, before the season starts in early October. This year's season will start a little later than normal, on October 13th. Surely, Matthews is expected to be ready in time for that.
The decision to perform the surgery now is certainly a curious one, when the issue was already there and well known last season. However, in the Leafs' announcement, they stated that Matthews was experiencing increased discomfort during his off-season on-ice training, and thus decided to take action now, in consultation with specialists and the Maple Leafs' medical staff.
In the middle of last season, when coach Sheldon Keefe noted that Matthews was experiencing this discomfort, he noted that:
"He's looking not as comfortable when he's shooting, but he's showing he's very good in a lot of other areas. It doesn't seem to affect his ability to handle the puck or pass the puck. … He's found ways to generate chances and shots, he's made plays for his linemates. He's brought a lot of positive things to us."
We know that Matthews is one of the best goal scorers, if not the best, in the National Hockey League right now, so a wrist injury for him is concerning. Giving him enough time to recover before the season starts is critical for his success, and the Maple Leafs' success accordingly.
It is impossible not to wonder what the Rocket Richard Trophy winner last season could have done without a lingering wrist issue. Interestingly, his shooting percentage was the highest it's ever been in the NHL last season, at 18.5%, above his career average of 16.2%, likely due in part to a more careful selection of when to take shooting chances. However, he still managed to post his second best season in terms of shots per 60 minutes of ice-time, so we know that even when he's holding back, he's still generating a lot of questions for goalies to answer.
Hopefully, as with any surgery, the recovery period goes well for him, and he'll be back lighting the lamp for Toronto for the season opener against the Montreal Canadiens.