The Leafs will factor Connor McDavid into their long term cap plans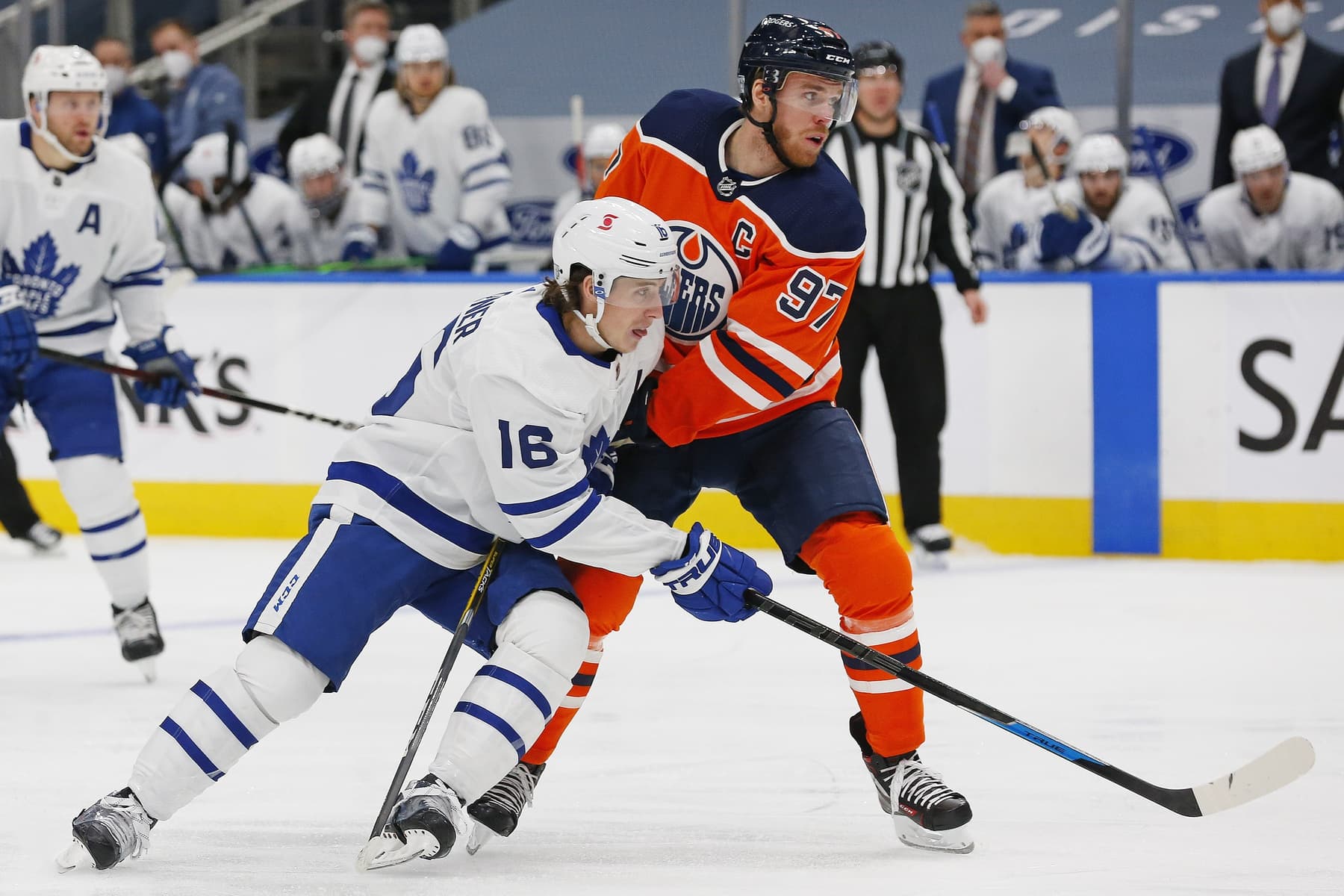 Photo credit:Perry Nelson-USA TODAY Sports
With training camps in full swing now, it's unsurprising that hockey headlines are starting to come out of their lull. Reporters are back on the beat, sources are getting tapped again, and with that are a few news stories with actual substance to them.
For the Leafs, in the last couple days that has meant updates on Auston Matthews and the growing opinion that he will sign a new contract in Toronto next summer to stay for at least another four-to-five years beyond his current deal. And more recently, and less importantly, the Rasmus Sandin situation seems to have a little traction on it, with the sides having ongoing conversations about what will end this mini-holdout of his.
But let's get back to Matthews, because anything involving him is of massive importance. Hearing that the growing sentiment is he will be a Leaf for up to 7 more seasons is simply an enormous relief to any fan of the club. There is no other way to cut it.
To go with the Matthews speculation, along with some recent news of things like the Mackinnon signing, there's a lot of discussion to be had about second and third contracts for some of the league's highest and to-be-highest earners. And it's well-covered that no team has more of them than Toronto. Nylander and Matthews need new contracts two seasons from now (meaning they likely sign next summer), while Tavares and Marner are in line a year later.
Then in 2026 there is Connor McDavid. And no matter how much this seems like fantasy-land talk (I even feel weird writing it), there is a very, very real chance those two sides will have each other on their radar. They likely already do. Factor in the growing sense the league is due for a player empowerment movement in line with the NBA, and I think anyone who dismisses this possibility is acting a little silly.
In the interim, things seem pretty buttoned up in terms of the Leafs' approach to Matthews. He can ask for as much as he wants essentially, but his actual contract next summer will probably come in around $13.5-14 million AAV on the high end.
It's everything outside of Matthews that becomes a bit more of a question. Does Marner get a raise to nearly 12-million annually? Should Nylander, an automatic 30-30 player, deserve somewhere in the $9-10-million? Where does Tavares go at what will be his 36-year-old season?
And then there's a nuclear bomb in the background; What if Connor McDavid wants to come home to Toronto, looking for what will likely be a market rate of $15-16 million a year at that point?
My point is it's difficult to look at the Leafs' cap outlook and not start thinking this way:
If you think the Leafs are top-heavy now, it might be mindboggling to think about them shelling out a combined $30-million to two players in the future, but I don't think it's out of the question. To put it in perspective, the Oilers themselves almost find themselves staring down the same situation in 2-3 years. Draisaitl and McDavid will almost surely command that much.
If we assume Tavares will take a steep cut as he nears retirement, the key factors for the Leafs will be how they handle things with Nylander and Marner, as well as how the cap increases as the league recovers from the pandemic and lands its new television deal set for 2025. There are now reports that the cap should increase over $10-million within the next three years, with a big boom from 2026 on.
Again, recognizing this seems like fantasy hockey talk, I don't think this is something Kyle Dubas can think about too much because his first priority at this point needs to be simply keeping his job – the guy doesn't even have a contract extension beyond this upcoming season. But I think it's naive to think that upper management, the ownership group in Toronto, and the league at large are not going to be keeping the idea of a potential McDavid-Matthews linkup on their radars as the Leafs' current core and contention window changes shape in the next 36-48 months.