McKenzie: Rasmus Sandin injury could be more than day-to-day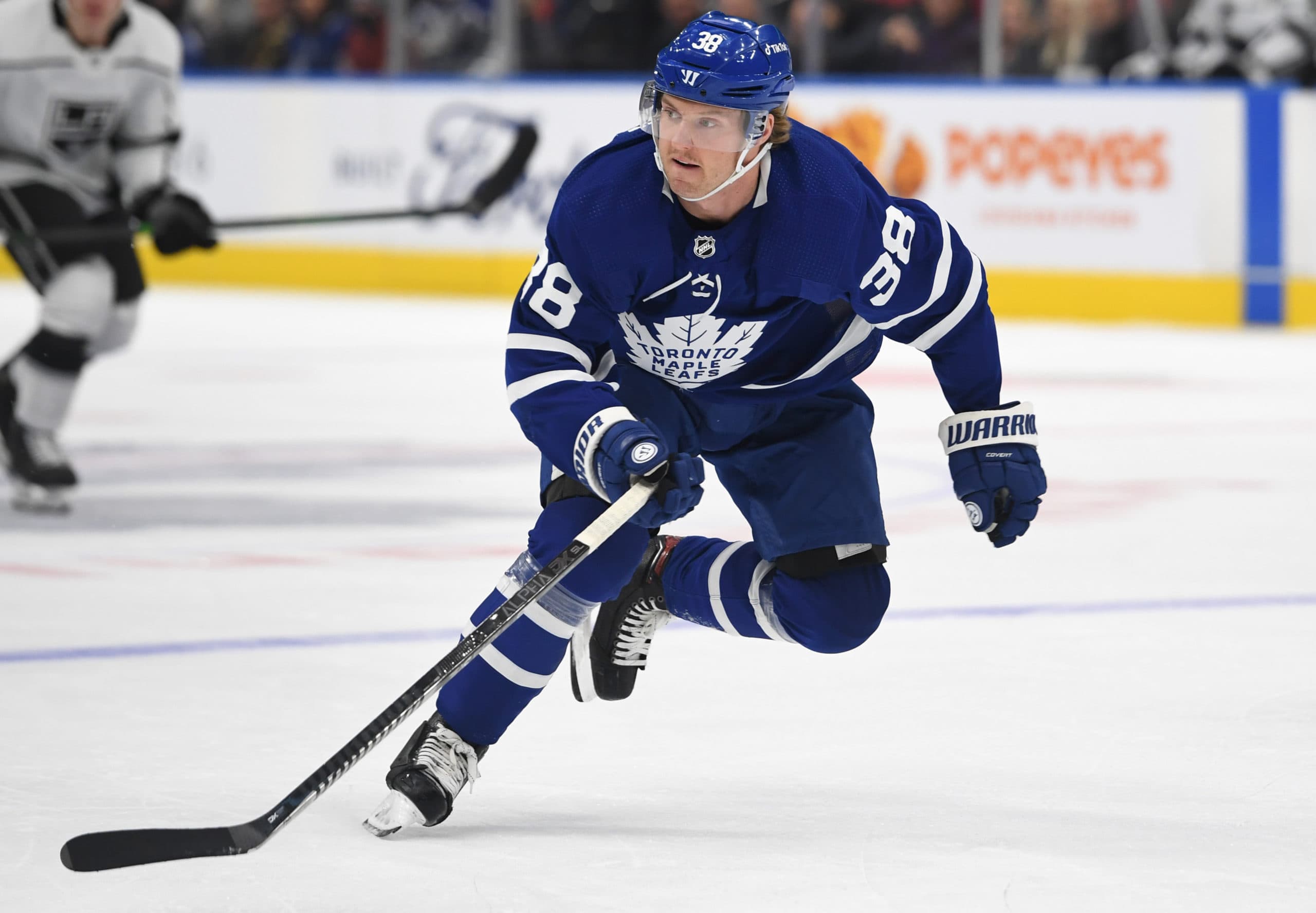 Photo credit:Dan Hamilton-USA TODAY Sports
As we try to cover as many trades as possible today, there's one person who's enjoying their Maple Leafs reporting, and that's Bob McKenzie.
Over the course of the last hour, the Maple Leafs have stepped onto the ice for practice missing two key players — Ondrej Kase and Rasmus Sandin. Kase, we know was injured when he took a hit to the head by Matt Duchene.
But for Sandin, that's an injury that seems to be a mystery.
Above is the thread of tweets courtesy of McKenzie, where he discusses all the possible avenues that Toronto can go down in terms of trades ahead of 3PM.
Then, he threw out this tweet, which gave us a better look at what might be going on with Sandin.
There's no report on how big of an injury it is, but if the 22-year-old is out for some time, Toronto will likely have to look for another defenceman. I'm sure they knew about this prior to their trade yesterday for Mark Giordano, and maybe this was part of the reason they waived Petr Mrazek and Kyle Clifford.
Yes, it was to acquire the two of Giordano and Colin Blackwell, but it also could be part of this move, too.
There may also be more players within the Maple Leafs organization on the move, such as Alex Biega, who's just been traded to Nashville as I write this.
Obviously, there's a lot going on, so we'll keep you in the loop as best as we can on this fun, but hectic day.
Update: According to TSN's Chris Johnston, Sandin is likely going to be out for a few weeks.