Mike Babcock 'breaks his silence', but do we want to listen?
Photo credit:© Tom Szczerbowski-USA TODAY Sports
By now, you have probably heard that former Leafs coach Mike Babcock "broke his silence" in an interview for The Athletic with Pierre LeBrun.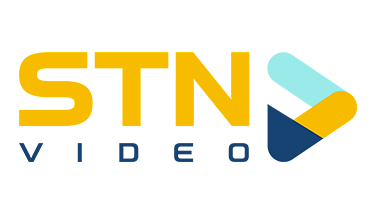 Conveniently, this silence breaking took place mere days ahead of Babcock's debut as an analyst on NBC Sports. It's been a while since I've witnessed such an obviously blatant attempt at an apology and redemption tour, and it's heartening that many seem to feel the same way. That is to say – people aren't really buying what Babcock is selling:
Now, obviously Mike Babcock has every right to share "his side" of the stories that have circulated about him: the Mitch Marner list incident, the allegations of verbal abuse and bullying from Johan Franzen. But the timing, in addition to the way Babcock chose to address these claims, leaves much to be desired, particularly if one is looking for genuine remorse.
Much can, and has, been said about Babcock's version of these events, as well as 
The Athletic
and LeBrun providing him an unchecked platform for his public apology. There's the fact that Babcock's description of "the list incident" does not line up with what was reported last year – a version he, at the time,
seemed to confirm
:
The way the incident was reported on in the immediate aftermath of Babcock's firing is at direct odds with the version he shared with LeBrun in the recent interview. However, despite the noticeable differences and Babcock's claims, it seems that LeBrun did not check with Mitch Marner or anyone in his camp to have him confirm or deny Babcock's story. While we can't know for sure, there was no mention of reaching out to Marner's camp in LeBrun's interview. I even attempted to ask him if he did, but received no response:
Further, Babcock went to great lengths to paint himself the victim when discussing the allegations from Johan Franzen, and LeBrun very much let him.
"When a player that you've coached says that about you, it stings you big time. But not only does it sting for that, if you've been involved with mental health like I have …'"
Babcock has been an advocate for mental health awareness, beginning after a young man his family knew in Saskatchewan took his own life. Over the years, Babcock has lent his voice to the cause, participating in the Bell Let's Talk campaign. So to have Franzen feel that way about him, it hurt deeply.
"Can you imagine having someone say that about you when you have been involved in mental health as much as I have? Now, I've reached out to (Franzen). That's not going to make anything go away."
And again, despite a very different version of events than what was originally reported, it seems that no attempt was made to clarify with Franzen.
Does Babcock deserve to share his version of these various events and allegations? Many will say yes. At the very least, whether he deserves to or not, he has every right to. However, when the story being told is so contrary to what was reported on and confirmed originally, due diligence would suggest that both sides be aired again, for clarification. Not to mention, when the story being shared is timed directly ahead of a "comeback" to the public hockey world, it is obviously meant to rehabilitate a tarnished image.
LeBrun went to great lengths to contribute to the redemption, by describing how, since his firing, "Babcock, 57, also had a blast helping out with University of Vermont hockey coach Todd Woodcroft. "Coaching the coaches,'' is how Babcock described his volunteer gig."
How volunteer can a gig like that be, when Babcock is still receiving $5.875 million a year from the Leafs, through 2023?
In the past year or so, there has been important discussion in many hockey spaces, gaining more steam and attention, about toxic hockey culture. Issues like machismo and toxic masculinity, discrimination, racism, homophobia, and more. Babcock himself acknowledged that his style as a coach is to "push players hard."
Bullying, verbal abuse, emotional manipulation – these are all tactics, coaching choices, that will make players feel small and worthless and angry and hurt. For someone who hails himself a "mental health advocate", Babcock should absolutely know that, and should have done better. These weren't choices he made as a kid or young man, even. He was a seasoned coach who had found that his drill sergeant, tough guy approach got the results he wanted from his players. So he leaned in. Whether he truly believes that his behavior did not cross a line, we can't really know. But we can and should admit that his behavior contributes to the toxic hockey culture that is rightfully under fire.
If Babcock was genuine in his desire to clear the air, clear his name, and share his version of events – why did he wait until now? Why did he, apparently, let a story about him bullying Mitch Marner get published without checking the details?
This isn't even a case of too little too late. Rather, this is a case of too disingenuous, at too opportune a time, for it to seem like anything other than a rushed attempt to reestablish himself as a sympathetic and likeable character. And LeBrun and The Athletic seem happy to go along for that ride.
So yes, Mike Babcock broke his silence. I can speak only for myself, but I'm not willing to listen.