Mitch Marner and Auston Matthews get Hart Trophy votes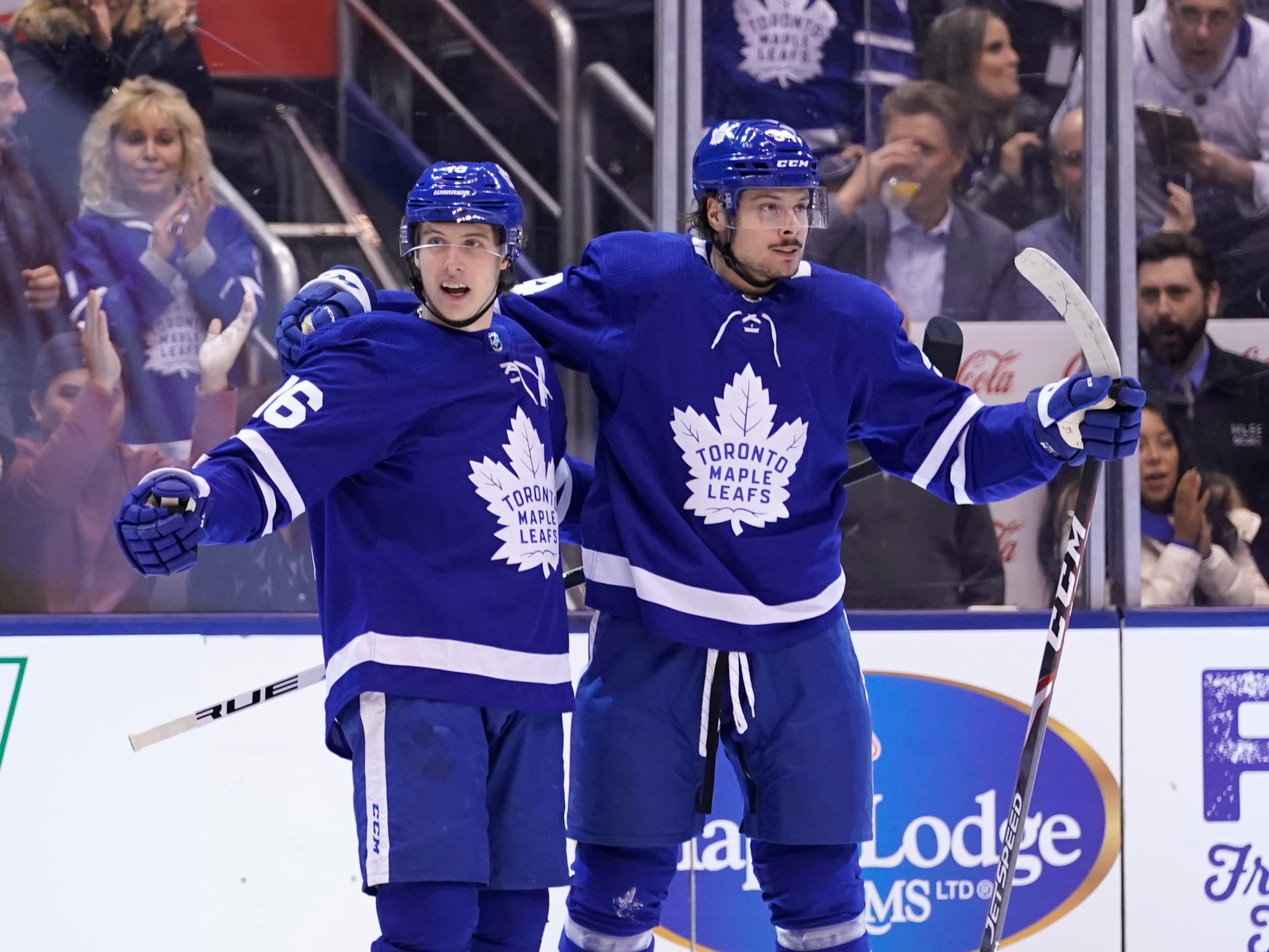 Photo credit:John E. Sokolowski-USA TODAY Sports
Deciding who will claim the NHL's MVP award is not always a clear-cut answer, but this year was an exception.
There was no denying that Connor McDavid was going to take home the Hart Trophy this year after the season he had, but him finishing just one first-place vote shy of a unanimous win demonstrates that there was no contest for 2023.
The more intriguing results would really be how the rest of the field sacked up, and two Leafs landed themselves some votes from the PHWA.
Mitch Marner finished with the 13th most votes, the highest among Leafs players this season, by collecting three fourth-place votes and six fifth-place votes. He is coming off the best season of his career with 99 points (30 goals and 69 assists) in 80 games, one point shy of 11 other players that hit the century mark.
Sitting three spots behind him is Auston Matthews who ended up in 16th place, collecting one third-place vote, one fourth-place vote, and two fifth-place votes. This is off the backs of an injury-riddled year where he was limited to 74 games and still managed to record 85 points (40 goals and 45 assists) to finish 22nd in the league in scoring.
This comes
a year after Matthews convincingly won the Hart Trophy
following a 60-goal campaign, being the first to reach the mark since Steven Stamkos in 2011-12. Him missing some time and seeing some regression in scoring certainly impacted the results of the vote, but he was still good enough to get some recognization from the voters.
With the NHL Awards now concluded, no Leaf will be bringing home any silverware from the festivities. Up next is the NHL Draft which begins on Wednesday.