Mitch Marner to represent Maple Leafs at All-Star Weekend for second time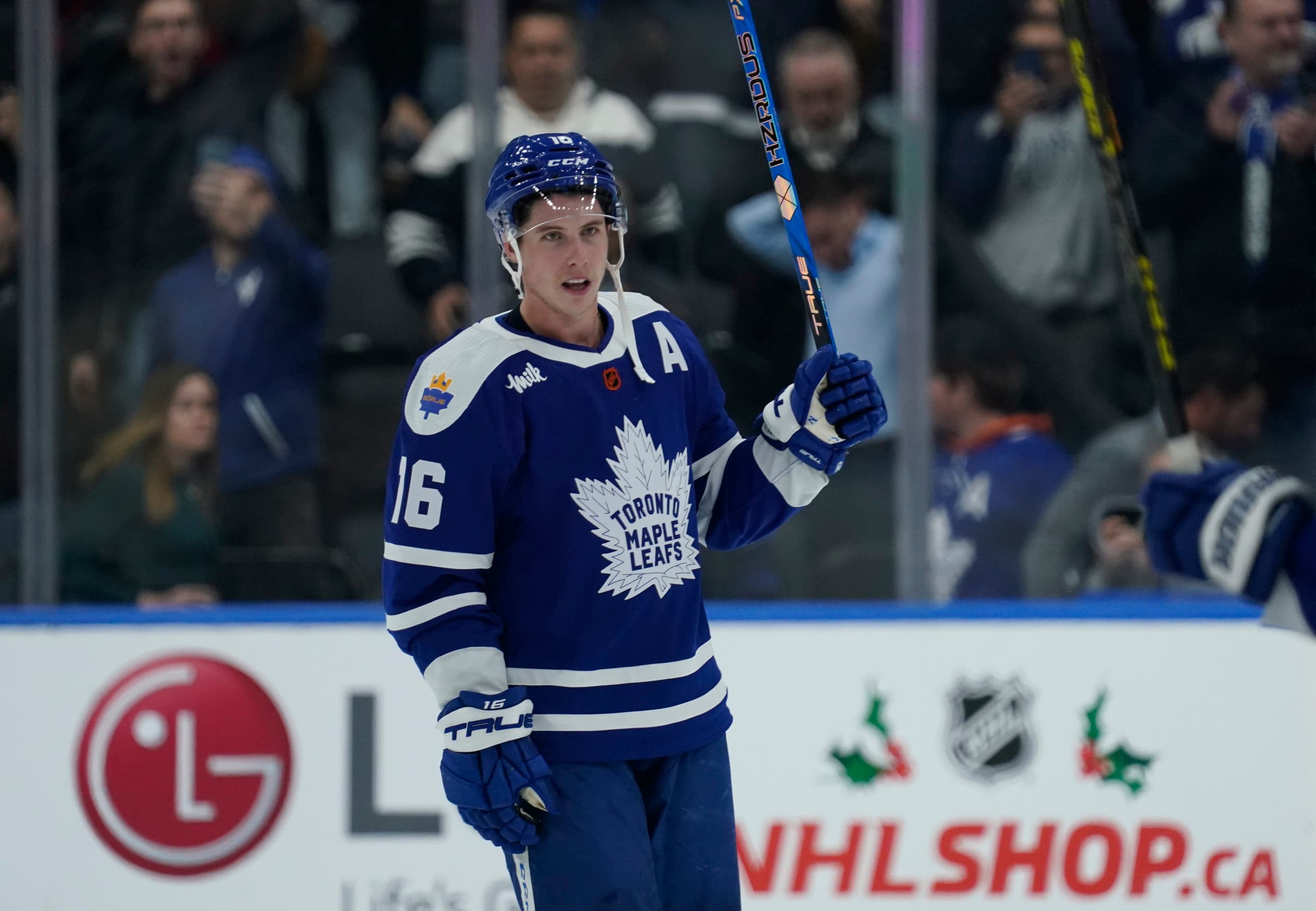 Photo credit:John E. Sokolowski-USA TODAY Sports
Mitch Marner will once again be one of the players representing the Toronto Maple Leafs at NHL All-Star Weekend.
The 25-year-old, along with one player from each of the other 31 NHL teams, was selected on Thursday night by the NHL to travel to Florida for the All-Star festivities. The announcement came in the first intermission of the Washington Capitals and Columbus Blue Jackets game.
Marner is having an incredible season and he's on pace to have a career year. Through 38 games this year, the 25-year-old has 14 goals and 29 assists for 43 points.
This will be Marner's second appearance at All-Star weekend. He's been chosen once since he entered the NHL and it was back in 2020.
The 25-year-old most recently set a new Maple Leafs record for most consecutive games with a point. His 23-straight games on the scoresheet for Toronto is the most in the team's history since Eddie Olczyk's 18-straight games with a point back in 1990.
South Florida has hosted All-Star Weekend once before 20 years ago in 2003, and there were no Maple Leafs players at the event. Florida was actually supposed to host the All-Star festivities in 2021, though COVID-19 had other plans for it.
Both the All-Star Game and All-Star Skills Competition will be held at FLA Live Arena in Sunrise, Florida on February 4th and 5th.
The NHL is taking a different approach this year when it comes to choosing who will be an All-Star. 32 players, one from each team, will be picked on Thursday night, as I previously said. There will then be a vote to decide the three remaining players in each division.
Votes will be tallied online — and for the first time on Twitter — from January 12th to January 14th at 11:59PM ET. If you'd like to vote for a player on Twitter, make sure to use the hashtag "#NHLAllStarVote", plus the player's full name or Twitter handle.
Do not just tweet a player's last name because the vote will not be tallied. The NHL will announce the final three players for each division on January 19th.
The All-Star Game will consist of four teams, the Atlantic, Metropolitan, Pacific, and Central divisions playing 3-on-3. The teams will compete in a single elimination tournament and there will be 11 players on each divisional team.
In Canada, you can watch the All-Star Festivities on Sportsnet. The All-Star Skills Competition will air on Friday, February 3rd at 7PM ET while the All-Star Game will be played on the following day, Saturday, February 4th at 3PM ET.