Mitch Marner's resume should make him a Team Canada lock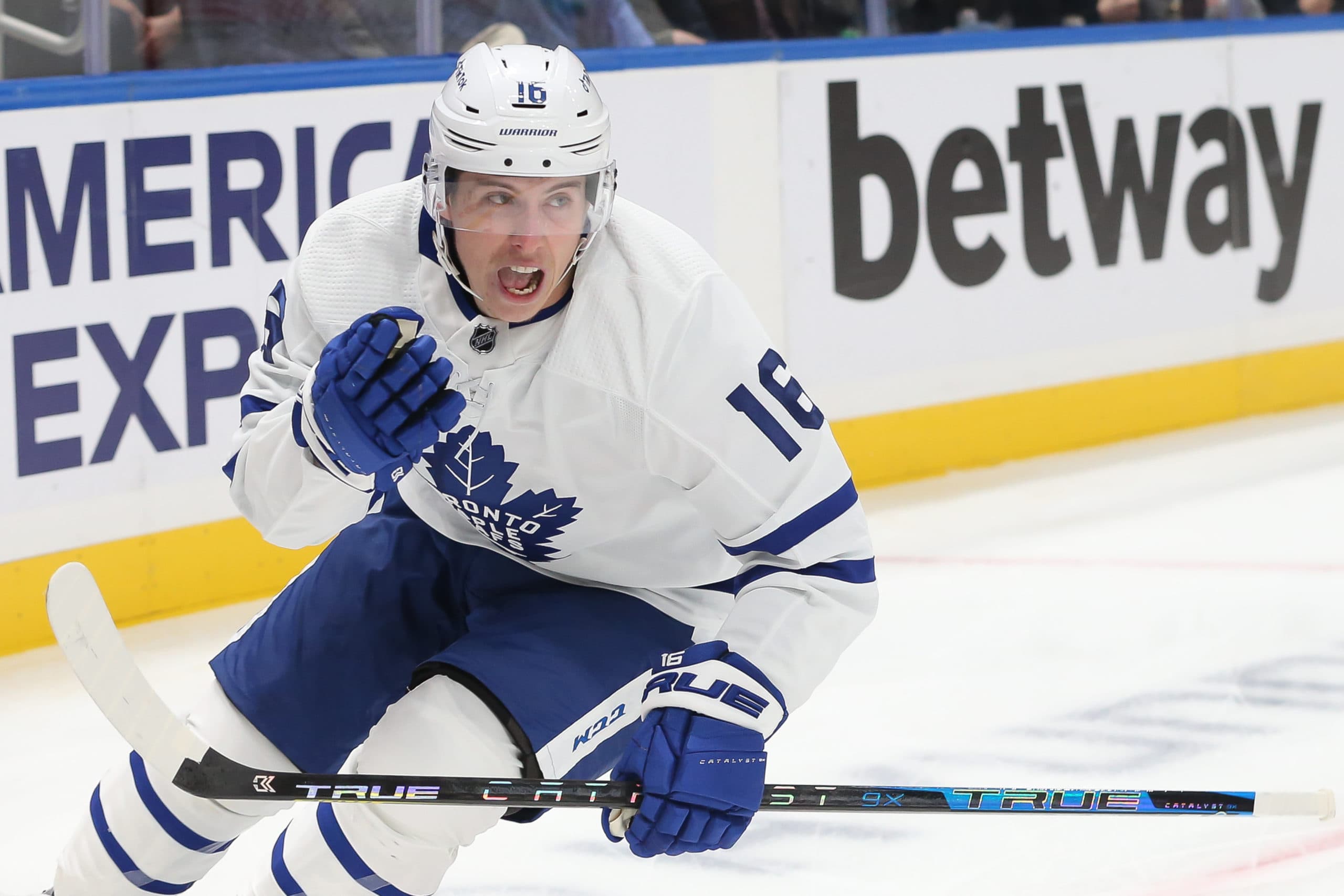 Photo credit:Tom Horak-USA TODAY Sports
The closer we get to the Beijing Olympics, the more questions that pile up about Team Canada's roster.
Even more, questions are coming about whether the NHL should even go to the Olympics. With the new Omicron variant and quarantine rules, it might be safer for the league not to partake.
It's a real possibility that the NHL and the NHLPA decide to back out if the COVID situation gets worse. And it looks like it will.
You can't forget about the Human Rights issues that are going on within China, which has seen Canadian and US diplomats boycott the Olympics.
For a minute, though, let's pretend that they are going.
Most recently, the discussion has been around @Mitch Marner and his spot being in jeopardy. Earlier this week, Steve Greeley from DailyFaceoff
projected that Marner
is left off Canada's roster.
While it doesn't make sense to me, we're going to discuss it.
Here's an excerpt from the article:
Armstrong dropped one other hint in a radio interview that would support swapping out Marner for Wilson. He said Team Canada will lean heavily on players who have performed well in pressure situations. Wilson is battle tested. He was an integral part of the Capitals' run to the Stanley Cup in 2018 with 15 points in 21 playoff games. Leafs Nation has watched Marner grip his stick tightly in multiple first-round exits.

"How do you perform in the Stanley Cup Playoffs and if your team doesn't get there how do you perform in the World Championship?," Armstrong told 

Sportsnet

. "You want to see how guys perform when the light is the brightest. If you haven't played important games in 4-5 years, it's a leap of faith that you're going to have the ability to get it done in those games."
If Marner is left of Team Canada's roster, it leaves a significant hole within their lineup. A hole that I'm not sure @Tom Wilson can fill.
I want to highlight points for a second. Since 2016-17, when Marner entered the NHL, he's scored 379 points in 379 games. Wilson, on the other hand, has scored 195 points in 365 games, which isn't even close.
Marner, at even strength, has 258 points — 63 more points than Wilson has had in all situations.
Canada's GM, Doug Armstrong, talks about playoff performances and alludes to the fact that Marner hasn't played well in them. I will agree that Wilson has played considerably better in the post-season.
It would be unfair to say he hasn't.
However, there are layers to that. Wilson brings a more physical game, and Marner approaches the game with a worldly amount of skill. If we go back to points between the two, it's surprisingly not close again.
Wilson has played 82 games in the playoffs and has 29 points in that span. Marner has 24 points in 32 NHL playoff games. He would be on pace to have 62 points over 82 games, twice the amount of Wilson.
As I'm writing this, I am still asking why leaving Marner off Team Canada is a question.
This isn't the Stanley Cup Playoffs, it's the Olympics. It's a best-on-best competition, and you're looking at a Canada team that could be unbeatable. And that's with Marner on it.
Wilson makes sense when you're competing for a cup, but it just doesn't make sense to have him on Team Canada over Marner.
When you discuss the Leafs' lack of playoff success in recent years, the 24-year-old has been a critical part of that. He has struggled to be one of the big players in Toronto, and blocking out the noise has been difficult.
However, with the amount of skill on Team Canada, Marner wouldn't be within the top half of the lineup. There's no reason to believe that he would be of need in any key moments, especially in a tight gold medal game.
There's always the possibility that he does, but with players like @Nathan MacKinnon, @Patrice Bergeron, and others, I'm just not sure that will happen.
Marner plays very well when he's not in the limelight, and he won't be.
Even if he is higher in the lineup, his success with Hockey Canada should make him a lock.
I've never understood this discourse because it's clear that Marner is a much better option. I'm struggling to figure out why, at this point, Greeley has @Zach Hyman on Canada's roster over @John Tavares. But that's a conversation for another day.
As of right now, though, both Marner and Wilson are injured. Marner collided with @Jake Muzzin in practice and is on LTIR with a shoulder injury. Wilson left Friday night's game vs. Pittsburgh with an upper-body injury.
Neither player may make Team Canada, but if there had to be one, I'm still choosing Marner.
(All stats courtesy of Hockey-Reference.com)