Morgan Rielly returns, Dryden Hunt projected to play Thursday in Arizona: Leafs practice notes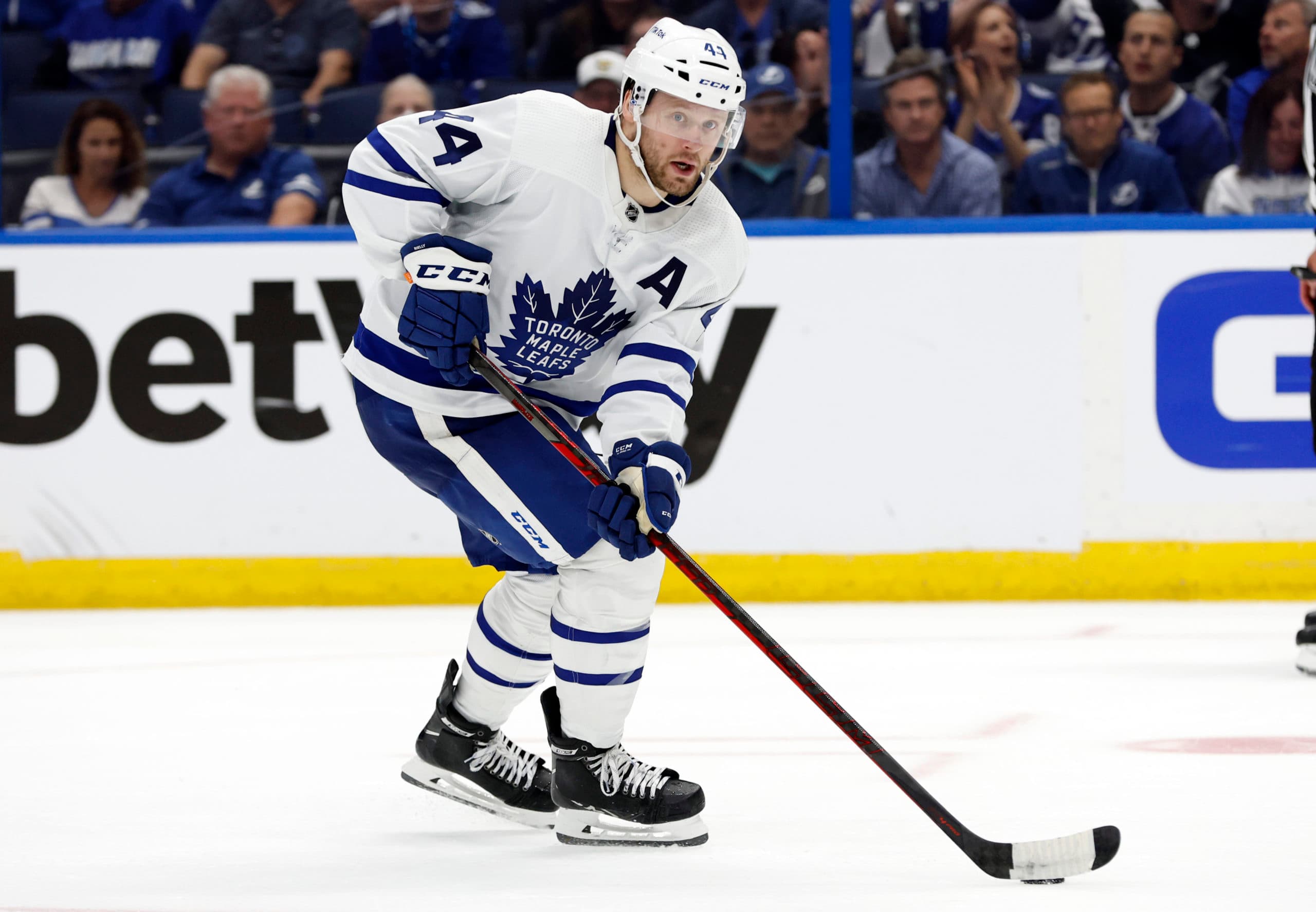 Photo credit:Kim Klement-USA TODAY Sports
For the first time this season, and maybe ever, the Maple Leafs have stepped onto the ice at Mullett Arena.
It's been an eventful Wednesday for Toronto to say the least. It began with a few fines from the NHL; one to the organization for travelling on Boxing Day and the other to Maple Leafs head coach Sheldon Keefe for "demeaning conduct directed at the officials."
Obviously, he's likely not to say much about the fine, but here's Keefe's response to getting the penalty by the NHL:
The Maple Leafs' practice on Wednesday began with some pretty big news. Morgan Rielly, who's been out since November 22nd with a knee injury, took in a full practice skating alongside Timothy Liljegren.
Here's a full look at the lines in Tempe, Arizona:
Let's begin with the news we already know: Matt Murray will start for Toronto against Arizona on Thursday night.
With Rielly slotting in alongside Liljegren, reporters were wondering if he would return to the lineup against the Coyotes. The 28-year-old will in fact play on Thursday, according to Keefe.
Jordie Benn looks to be the odd man out with Rielly coming back and won't likely play in Mullett Arena. Every other pairing is projected to remain the same come Thursday night.
It's the most ideal defence core for now. The right side is very stacked with Mark Giordano, T.J. Brodie, and now Rielly once again. I'm not too sure how much I like Rasmus Sandin out of the lineup, but for now it seems like him and Benn have to be the odd men out.
One of the other pieces of news is that it looks like Dryden Hunt, who was acquired by Toronto on December 19th, will make his Maple Leafs debut vs. the Coyotes. That means Joey Anderson will come out of the lineup.
There was no word after practice about him making his debut in Arizona, but with him skating on the fourth line today, it's pretty much almost confirmed.
This move isn't necessarily a bad one. Anderson has gotten some runway and looked pretty good on it. At the same time, Keefe likely wants to give Hunt a chance, just to see what he might be able to do in game action with Toronto.
The only other change within the lineup came on special teams. With Rielly back, he'll be the second defenceman, alongside Timmins, on the Maple Leafs' second power play unit. Toronto's first unit will once again remain the same with five forwards.
The Maple Leafs make their Mullett Arena debut on Thursday night at 9PM ET. If you're interested in staying up for a few hours, you can catch the game on Sportsnet Ontario.