Morgan Rielly's shortcomings are significant, but his contributions far outweigh them
Photo credit:Nick Barden
As the final seconds ticked off the clock against the Montreal Canadiens in game seven, some bigger repercussions beyond the disappointment of the game began to swirl in the cesspool that was this season's conclusion. The Maple Leafs have several significant decisions that are going to demand their attention over not only the short-term period of the draft and free agency but also over the next 12 months. Of course, the most important of those long-term decisions is likely going to be the contract of #1 defenceman Morgan Rielly, now just one year away from Unrestricted Free Agency after finishing his 9th year in the Maple Leafs organization.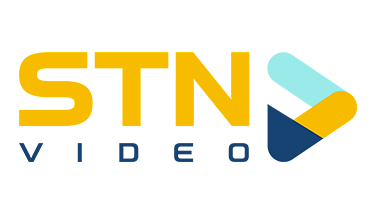 Way back in 2016, under the leadership of Lou Lamoriello, Morgan Rielly was signed to a 6 year/30-million dollar extension with a $5m AAV. While considered somewhat risky at the time, Rielly quickly blossomed in the years to come. Not only did #44 evolve into an offensive dynamo, peaking with 20 goals and 72 points during the Maple Leafs record-breaking 2018-19 campaign, but his leadership role on the team expanded dramatically. The team would add an A to his chest in 16-17, then three seasons later in 19-20 would be
hotly debated amongst fans as the 25th captain in Toronto Maple Leafs history
before John Tavares eventually earned the title. Rielly would cement himself as a reliable offensive option on the back end for the Buds, including this past season during which he scored at a 52 point pace per 82 games. In addition, his offensive metrics remained elite, as he led all Maple Leafs defensemen in xGF/60 and finished 9th league-wide in the category. As we are all surely aware, when Rielly has the puck on his stick,
good things tend to happen.
When talking about Morgan Rielly, however, you can't really have a full conversation without discussing his shortcomings on the other end of the ice, specifically in the defensive zone. Rielly's defensive zone play has always left much to be desired by the eye test, and the numbers have consistently backed up those hard-to-watch moments. While Rielly did an excellent job this season getting the puck to the dangerous areas of the ice in the opponent's zone, his play-driving abilities and tendency to allow for high danger opportunities against still held him back in many regards. By the same aforementioned expected goals metric, Rielly ranked second worst amongst all Maple Leafs regulars (minimum 400 minutes TOI) by xGA/60, while barely breaking above even by puck possession metrics like Corsi as well. Additionally, while this year's iteration of Morgan Rielly certainly shouldn't be described as 'lucky', as he did have a genuinely excellent year on the offensive side of the puck, he experienced an 11% on-ice shooting percentage, which is a healthy bit higher than his career average of just over 9%. Perhaps in a full 82 game season, we could have seen some further regression from the left-handed blueliner.
A recap of Morgan Rielly's regular season would also be incomplete without talking about his and his peers' failings on the powerplay. Since Rielly's breakout 2017-18 season, the Maple Leafs powerplay has seen its share of ups and downs. Rielly himself, however, has remained a steady presence on the top unit when not on the shelf, and has generally had a healthy dose of success there as well. This year, however, after a scorching hot start to the season, Rielly and the rest of the powerplay would go ice cold. Perhaps the most telling number to demonstrate the utter ineptitude with the man-advantage would be that during the regular season, after March 11th, the Maple Leafs surrendered more powerplay goals than they scored, allowing six and scoring a paltry five goals. Rielly would eventually surrender his spot on the top powerplay unit to Rasmus Sandin as the postseason drew closer, though neither could get Manny Malhotra's stagnant unit up and revving to the mighty potential it had shown during the first two months of the campaign.
Though Morgan Rielly's regular season had its ups and downs, particularly towards the end of the season when he sputtered down the stretch, emphatically marked with a pair of -3's in his last two games of the season, Rielly was one of the few Maple Leafs that truly came to play during their series against the Montreal Canadiens. The Rielly-Brodie pairing was spectacular, as it had been all season, during that seven-game series, as they ranked first and second respectively on the Maple Leafs by expected goals percentage. Rielly, in fact, actually elevated his offensive output during the postseason, and was rewarded during the first three games of the series with points in each game. All the while, Rielly continued to make defensive strides,
including one spectacular goal-saving defensive effort in game one.
Unfortunately, we all ultimately know what happened during that series, and whatever the cause of that loss may be, Rielly and the rest of the Maple Leafs now sit at home (
or at UFC fights
) waiting for the rest of the postseason to unfold having missed out on what was likely their easiest path to the Stanley Cup in a long time.
What's next for Mo?
So, with all this said, what is next for Morgan Rielly and the Toronto Maple Leafs as his latest contract quickly approaches its conclusion. While a stagnant salary cap remains a hurdle for this team, Rielly certainly would appear to be the type of player that the Maple Leafs are willing to make work no matter the circumstances. Interestingly, Rielly's name has been a popular one amongst trade hypotheticals on armchair GM boards across the internet, though nothing of actual substance has actually been reported since the Maple Leafs were eliminated back on May 31st. 
Evidently, Rielly's divisive style of play is likely to lead to the same spirited banter amongst fans regarding what to do with him following this season. Rielly will be eligible for an extension once Free Agency opens on July 28th, though it doesn't seem likely that his next contract will be the first priority for this team once that date rolls around. Nevertheless, it will certainly be interesting to see where Kyle Dubas and the Maple Leafs front office chose to go this coming summer and beyond with Rielly. If a better defenseman comes around, perhaps someone like
Dougie Hamilton
(who appears to be ready to leave Carolina), then maybe moving on from Morgan Rielly could in fact make some sense from a cap perspective.
Something also worth considering is how aging curves tend to work for defensemen in comparison to forwards.
As explored in this piece from HockeyGraphs, defencemen tend to decline much earlier than forwards do, though at a far less sharp decline.
Rielly will be 28 when his contract expires, which still gives him a little bit of room before his inevitable decline, however, the Maple Leafs are likely to be paying for worsening years if they do decide to re-up him at the end of the 2021-22 season. It's also worth noting that a lot of offensive defensemen like Morgan Rielly have seen sharp declines in recent years. The two most pertinent examples that come to mind, though not perfect parallels to the game that Rielly plays, are P.K. Subban and Erik Karlsson, who both went from the cream of the crop Norris contenders to outright boat anchors for their teams. It's a delicate balance and a tightrope that Brendan Shannahan and Kyle Dubas will have to tread carefully.
Ultimately, as things stand right now, Morgan Rielly remains a special player for the Maple Leafs in their immediate future hopes of building a Stanley Cup Winner, and it should be a priority for management to keep him if the salary cap permits it. During the window that is Auston Matthews' contract, the Buds can't afford to be stripping away core pieces (which is also why dealing Mitch Marner in a moment of brash and emotional thinking is probably not ideal either). The team needs to support their generational superstar with all the help they can get him, and as
Chris Johnston said during his latest appearance on the Steve Dangle Podcast, the team shouldn't lose sight of what makes them special: their almost unmatchable skill and offensive capabilities
. Rielly fits that mould to a tee, and while he has plenty of warts, retaining him beyond next season is something that the Maple Leafs ought to put all their might into as long as circumstances permit it.