Murray returns as third goalie, Holl a projected scratch ahead of second round: Leafs practice notes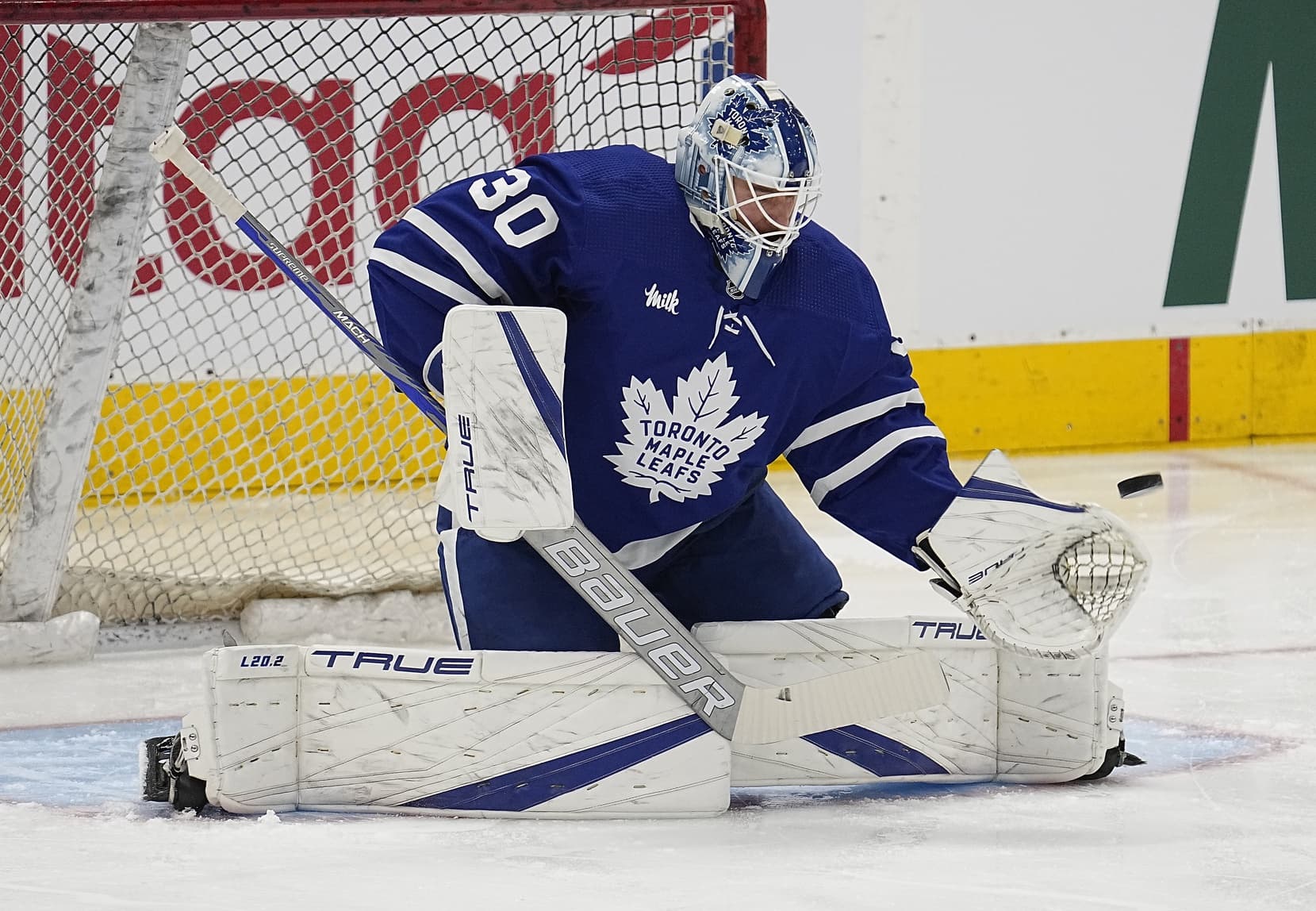 Photo credit:John E. Sokolowski-USA TODAY Sports
It's the return of the Matt as Matt Murray skates with the Toronto ahead of the start of the second round vs. Florida.
With the way Toronto's lines were on Monday, it looks like Murray will remain as the Maple Leafs' third goalie. That means Erik Kallgren, who served as the team's EBUG vs. the Lightning, will join the Marlies for Game 3 of their second-round series in Utica.
It looks like Joseph Woll will remain the Maple Leafs' backup goalie for the foreseeable future.
In terms of lineup changes, the Maple Leafs returned to their 12 forwards and six defencemen format ahead of Game 1 on Tuesday.
Zach Aston-Reese returns to the lineup after being a healthy scratch in Game 6 against the Lightning. Timothy Liljegren, after playing pretty well on Saturday, projects to be in for the start of the second round.
Justin Holl, Erik Gustafsson, and Sam Lafferty look to be sitting for Game 1 vs. Florida.
Matthew Knies remains in Toronto's top-six following a very successful first round from the NHL rookie. It's crazy to think that it still hasn't even been a month since the 20-year-old signed with the Maple Leafs following his loss in the Frozen Four final.
The jump from College to the NHL is a massive one and it's an incredibly promising sign that Knies is flourishing in the opportunity that he's being given.
In other news, if you're wanting to go to Maple Leaf Square to watch the second round between the Maple Leafs and Panthers, you might be in luck. MLSE announced on Monday morning that they'd be expanding the tailgate all the way up to Lower Simcoe Street.
"Fans in all Tailgate zones will be required to register for a free mobile pass via the Toronto Maple Leafs App. Passes become available at 1 p.m. ET the day prior to each game with Ontario residents having the opportunity to register for early access to a select quantity of passes by signing up to be a Maple Leafs Insider on the app." The media release reads.
"Each fan can register for a maximum of four passes per game."
MLSE also says that existing food and beverage retailers that operate in each of the zones will remain open to fans who are in attendance. There will also be two additional big screens to watch the game live.
Game 1 between the Maple Leafs and Panthers is set for 7 p.m. on Tuesday inside Scotiabank Arena. It's going to be one hell of a series.